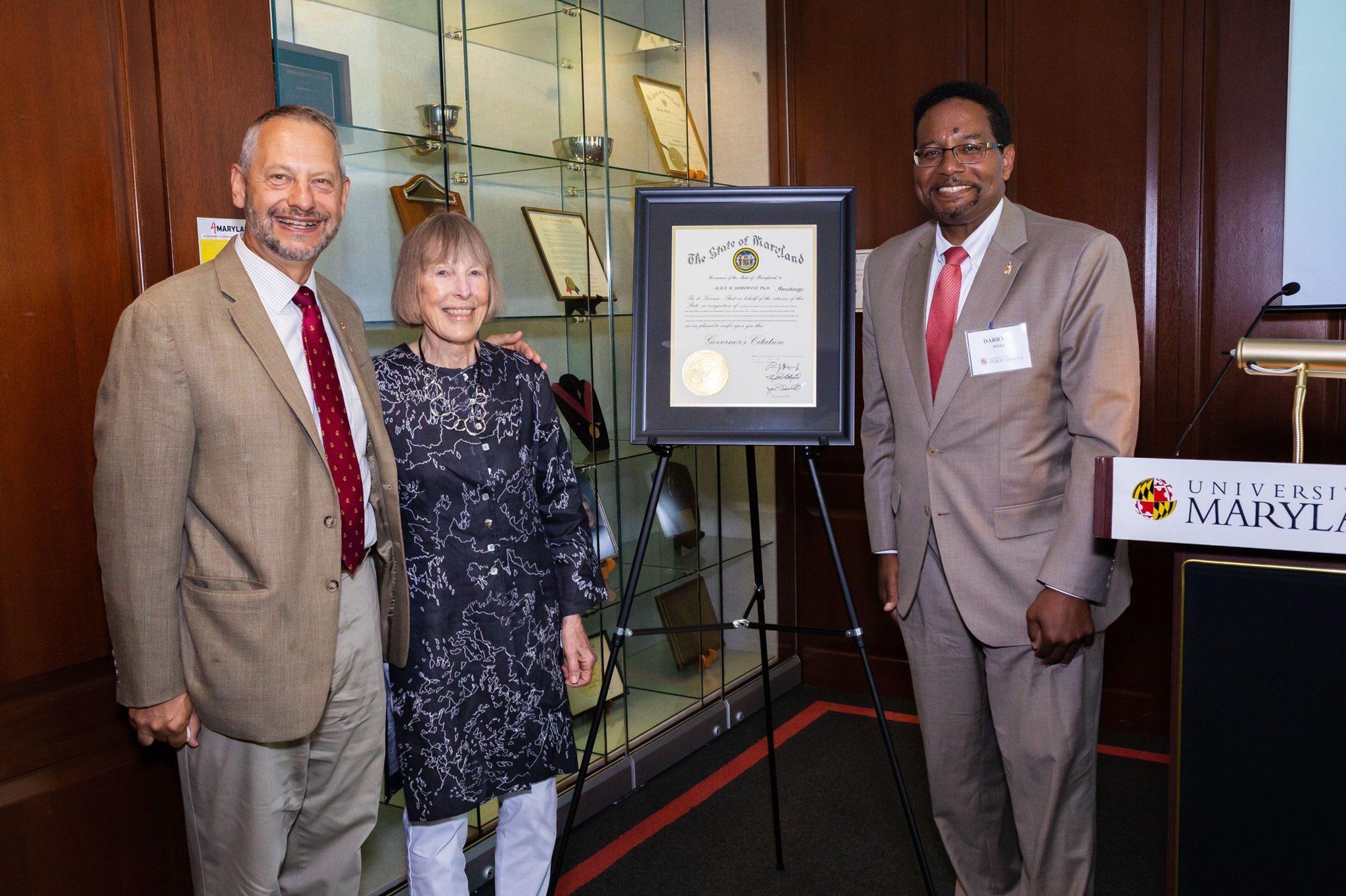 The UMD Alumni Association has named Alice Horowitz, Ph.D. '92, research professor with the Department of Behavioral and Community Health and health literacy pioneer, as a recipient of its 2023 Alumni Excellence Legacy Award.
The award honors alumni who have made a significant impact on their communities and celebrates their personal and professional lifetime achievements.
Horowitz, who retired from the University of Maryland in 2022, is a leading advocate and researcher in dental public health and health literacy efforts. One of her crowning achievements was establishing SPH's Herschel S. Horowitz Center for Health Literacy (HCHL), named after her late husband, an internationally renowned dental epidemiologist, educator and public health advocate. 
Here's an excerpt of the UMD Alumni Association's profile of Horowitz:
The numbers tell the story: 15 percent of children aged 5 to 19, many of them poor, have untreated cavities, according to the National Center for Health Statistics.

While dentists have known for decades the ways in which oral health can prevent tooth decay, or caries, Alice Horowitz has spent most of her professional life making sure that the word gets out.

Specifically, she's pushing for what's called health literacy – defined as a person's ability to find, understand and use information and services to make health-related decisions, in plain language – for themselves and others. For poor and marginalized populations, health literacy is often the key to accessing care.

"We've known how to prevent most oral diseases, including periodontal or gum disease, but we haven't shared that information with all groups," Horowitz says. "A lot of people think dental care is irrelevant, that it's not connected to the body. A large part of increasing health literacy, to me, is to reconnect the head to the body."
Categories
Faculty
Alumni
Departments
Department of Behavioral and Community Health
Horowitz Center for Health Literacy
School of Public Health