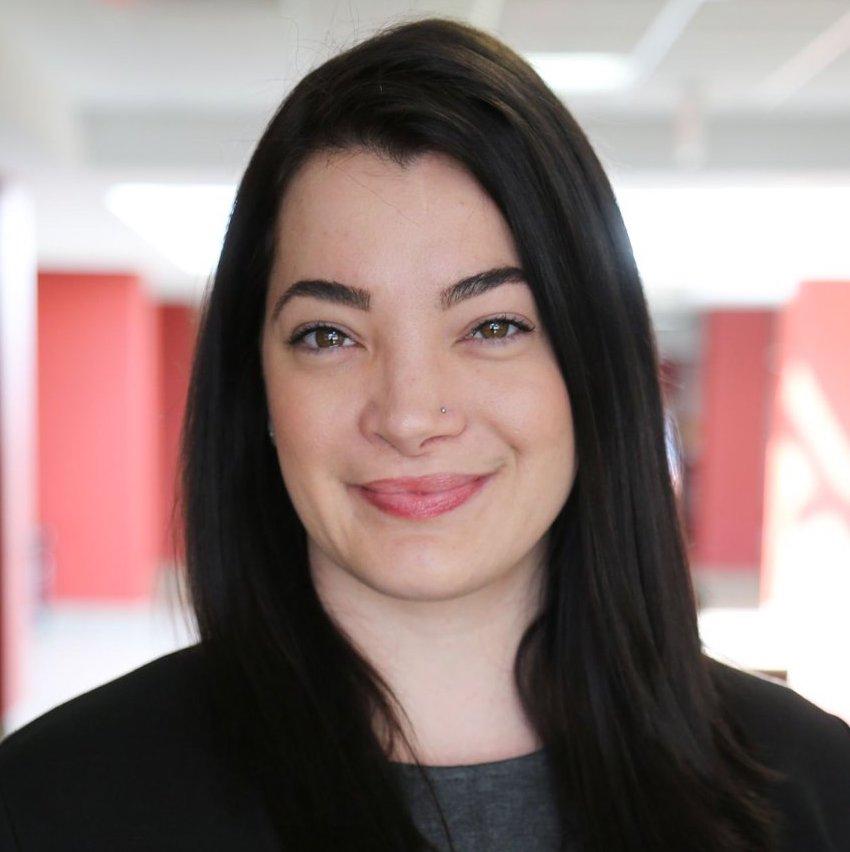 Heather Platter 
PhD, Behavioral and Community Health
Before coming to the University of Maryland, Dr. Heather Platter received her Bachelor's and Master of Science degrees in Family, Youth and Community Sciences from the University of Florida. As a doctoral student in behavioral and community health at the University of Maryland, she was a graduate assistant in the Horowitz Center for Health Literacy, as well as a Rudd Health Literacy Fellow. She was an instructor for the undergraduate Health Literacy course that she created and Human Sexuality for Freshman Connection Students, and also was a graduate teaching assistant and co-instructor for the BCH undergraduate HLTH491 Capstone Internship Course. 
Dr. Platter took some time off between obtaining her masters and Ph.D. to work in Peru for an INGO doing research and public health practice in maternal and child health. After that, she managed a Peruvian non-profit, Help Them Hope, that works with youth with disabilities throughout Peru to improve access to equitable education and employment.
Heather was one of thirteen talented researchers who were selected from more than 100 applications for the prestigious Cancer Prevention Fellowship Program at the National Cancer Institute (NCI), part of the National Institutes of Health. The four-year training program presents her with opportunities to train, develop and lead her own research activities in cancer prevention.
After her postdoc fellowship, Heather hopes to continue her research at an institution similar to NCI or go into academia, where she can teach and conduct research. 
"Anyone that goes through this program, they're going to have opportunities if you put in the work and the effort. It's hard for everyone to do a Ph.D., but having the support and good professors and mentors like I did at Maryland definitely helps. I think my path over the last 15 years has gotten me to where I am today and UMD played a really big role in that for me."
In one sentence, what is public health to you?
Public health to me is preventing disease, promoting health, and prolonging life through efforts, such as cancer screenings, improving health literacy and helping individuals learn information-seeking behaviors so they can make informed decisions about their health.
What do you think is the biggest challenge that the public health field should be focusing on?
One of the areas that I'm passionate about is reducing the number of people who are being diagnosed with late-stage lung cancer, which is the leading cause of cancer-related death among adults in the United States. Lung cancer is a silent cancer, which means that by the time people have symptoms, it is often late-stage or metastasized. I have a very personal connection with this cancer because my mom was diagnosed with stage four lung cancer and died about three weeks after her diagnosis. 
You would hope that people at high-risk for lung cancer are being screened yearly and that medical providers are recommending the low-dose CT screening, but research shows that primary care providers are not knowledgeable about current USPSTF guidelines for lung cancer screening. More than 70 percent of women aged 50-74 have had a mammogram in the past two years, and at least 60 percent of adults have gone for a colorectal cancer screening, but only 5.9 percent of eligible adults have been screened for lung cancer. That's no one. 
One of the major problems is that providers are not being trained in communication and health literacy techniques and they are not up to date on the current guidelines for cancer screening. Shared decision making, a shift in our healthcare system from our once paternalistic care model, should go over the risks as well as the benefits of lung cancer screening. Too often we focus only on the benefits and do not know how to adequately explain the risks in plain language. Because the risks are not being explained well and not in a way the general population can understand, we can lead people away from wanting to get screened.
So when we think about a nationwide screening program, we have to consider the way we communicate the benefits and risks to ensure patients understand so they can make an informed decision or a shared decision with their provider. My research at the National Cancer Institute aims to examine important constructs like lung cancer stigma, smoker identity, and visual risk depictions about lung cancer screening so that we can start implementing the science at the clinical level to improve screening rates, reduce disparities in access to screening and reduce mortality.
What inspired you to study public health?  
I have a personal tie-in to why I wanted to pursue my Ph.D. in public health. I have always been passionate about teaching and mentorship. When I first got to the University of Florida, my guidance counselor suggested I look into materials engineering. I tried it, but remember thinking "I don't want to be an engineer, this isn't fun, what am I doing?" So I went "major" shopping and eventually found Family, Youth and Community Sciences, which involved thinking about social determinants of health and how that impacts a community. While it wasn't just a health major, I always took a health approach to everything I did in the major. 
During my junior year, I decided to pursue my MS and I was accepted into the school's 4+1 Masters of Science program where I started taking graduate courses my senior year. I fell in love with research, and then I finally heard about public health. I was like, "oh my gosh public health, that's what I want to be doing," so I also pursued a Public Health Graduate Certificate in Social and Behavioral Health. 
At the end of the first year of my MS, my mom got sick and passed away from lung cancer. I had already been doing research in tobacco control and working in tobacco control policy and looking at how policy impacts smoking behaviors at the local level. I already knew at that point that I would pursue my doctorate to do research in tobacco and cancer prevention as well as be able to teach and be a mentor to students. Thankfully I found my area and my home at the University of Maryland School of Public Health! I just really fell in love with public health and the work that I was doing.
Why did you choose public health at UMD?
I applied to six schools for my Ph.D. and got into three. Maryland stood out to me because of the location in terms of being close to the government as well as the faculty and how well I matched in relation to research interests. I really liked that the program had a diverse faculty and many professors had portfolios in tobacco research, whereas other schools only had one or two professors doing tobacco control research. I also wanted to work with multiple people and I did that while at Maryland. I had the opportunity to work with several professors and faculty at Maryland and had numerous mentors.
There was also the TCORS, the Regulatory Center for Tobacco Science at Maryland. I was a pre-doctoral participant in the TCORS post-doctoral seminar group and that was a really insightful experience where I got to learn what the post-docs were doing for their research. And of course, the School of Public Health is Council on Education for Public Health (CEPH) accredited, which is always important when you're thinking about applying to a School of Public Health.
How did your PhD in behavioral and community health help prepare you for your career?
I'm currently a Cancer Prevention Fellow in the Cancer Prevention Fellowship Program, which is a very prestigious cancer prevention training program. It's a four-year program at the National Cancer Institute and it was my number one choice for a postdoctoral program. Doing the Ph.D. in Behavioral and Community Health at the University of Maryland School of Public Health really set me up to be successful as a researcher and a leader as a behavioral scientist. 
The program gave me training in statistics, program planning and evaluation, grant writing, and the opportunity to lead my own research projects, primarily my dissertation experience. I was able to learn to be a stronger public health advocate and leader, and that role is relevant as a researcher, a teacher, or someone that's leading a training or working with the community. All of the training I got through Maryland set me up to be successful, to where I see myself going, and to the first big stepping stone, my postdoc program.
What person or experience had the greatest impact on you during your degree program?
Dr. Cynthia Baur, director of the Horowitz Center for Health Literacy, has had the biggest impact on me as a mentor, teacher and a boss. I was definitely shaped at Maryland by the fields of health literacy, health communication, and health behavior. I started working at the Horowitz Center as a graduate assistant and ended up becoming the Rudd Health Literacy Fellow with the Center during my last year at Maryland. I was able to do my dissertation, The Health Literacy Process Older Adult Long-Term Smokers Use To Make An Informed Decision About Lung Cancer Screening: A Grounded Theory Study, working with the Center. Dr. Baur and my experiences at the Center really shaped my research and my future because I see myself as a health literacy, health communication and health behavior specialist who can apply these skills to cancer prevention, tobacco control, policy and prevention, and other important public health topics. 
Later in my program, I took the qualitative methodology course with Dr. Elizabeth Aparicio. As someone who really appreciates both qualitative and quantitative research or mixed methods, I was really excited. I was done with my required classes at the time, so I took this class purely out of interest and because I thought it was a great skill to have. Hands down, it was one of the best classes I took in that department and probably one of the top classes I've taken in the ten years I've been in school. 
Dr. Aparicio is one of the best professors I've ever had. She was caring and a really well-spoken, great teacher and mentor. She was able to not only teach the material but also make it a real-world experience where we actually went out and collected data and analyzed it. It really taught us how to work with qualitative data, and so I see myself as someone who has expertise in qualitative data analysis and methodology. For my dissertation, I did a qualitative grounded theory study and would not have been able to do that without the guidance and mentorship of Dr. Aparicio.
I am proud to be a University of Maryland School of Public Health Alumna and know that the Behavioral and Community Health program has gotten me to where I am today!
Departments
Department of Behavioral and Community Health