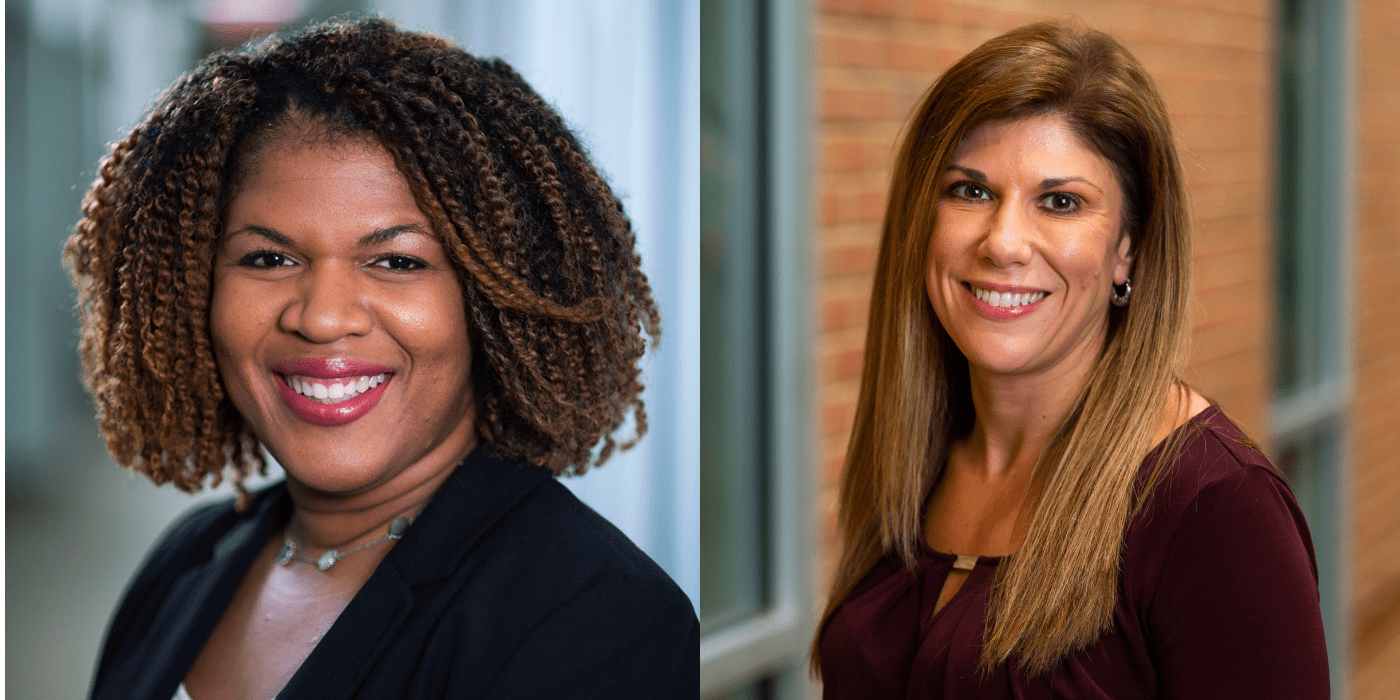 Beginning July 1, Dr. Tracy Zeeger will serve as Assistant Dean for Public Health Practice and Dr. Sylvette La Touche-Howard will serve as Assistant Dean for Community Engagement for the new Office of Public Health Practice and Community Engagement. With Dr. Zeeger and Dr. La Touche-Howard's leadership, the School will expand opportunities for undergraduate and graduate students to gain practical experiences in public health. This office will also help foster current and future partnerships with government agencies, nonprofits and community groups.
The formalization of the school's new Office of Public Health Practice and Community Engagement is made possible by a $1.5 million gift from the Robert Wood Johnson Foundation that is accelerating efforts to prepare a new, diverse generation of public health leaders who will take on the social, environmental and political grand challenges that our communities face. 
"We are looking forward to strengthening our existing community relationships and creating meaningful community engagement. It is our hope that together (with faculty, students and the community), we will be able to transform our relationships within SPH and improve the health of our county and beyond," said Zeeger and La Touche-Howard in a joint statement about their new roles. "Practice is an important part of the educational experience and is the most significant way that students apply classroom knowledge to genuine public health issues. It can also open the doors to the different focus areas of public health professions."
Dr. Zeeger, who received her BS, MPH, and PhD all from the UMD School of Public Health,  joined the SPH faculty in 2011 as a lecturer and academic advisor. Since 2019, she has been the Director of Undergraduate Studies for the department of behavioral and community health. In this role, she has helped develop and assess anti-racism and professional development competencies. She has been a mentor to students as faculty advisor to the Epsilon chapter of Eta Sigma Gamma (a national health education honorary). Dr. Zeeger has worked with the Society for Public Health Education as chair of the Professional Preparation working committee; presented to the Association of Schools and Programs in Public Health on practice-based curriculum design; and served on the Board of Directors for the National Case Study Competition in Health Education. 
Dr. La Touche-Howard joined the SPH faculty as a lecturer in 2013 after earning her PhD in Behavioral and Community Health at the University of Maryland. She received her BA in Psychology and Women's studies from McGill University and an MA in Mental Health Community Counseling from Andrews University. Dr. La Touche-Howard's passion lies in proactively working with individuals and communities to bridge behavioral health, research and social impact to create a sustainable and equitable future. She teaches an undergraduate course (SPHL100) and a graduate course (SPHL 600): these serve to instill students with the foundations of public health so that they can apply them to real-world problems by designing community-based initiatives. Alongside teaching, Dr. La Touche-Howard serves as the Program Coordinator for the SPH Accelerated BS-MPH/MHA program. Dr. La Touche-Howard also acts as a liaison between the School and the local county health department by working on policy, systems, and environmental change initiatives.
Departments
Office of the Dean