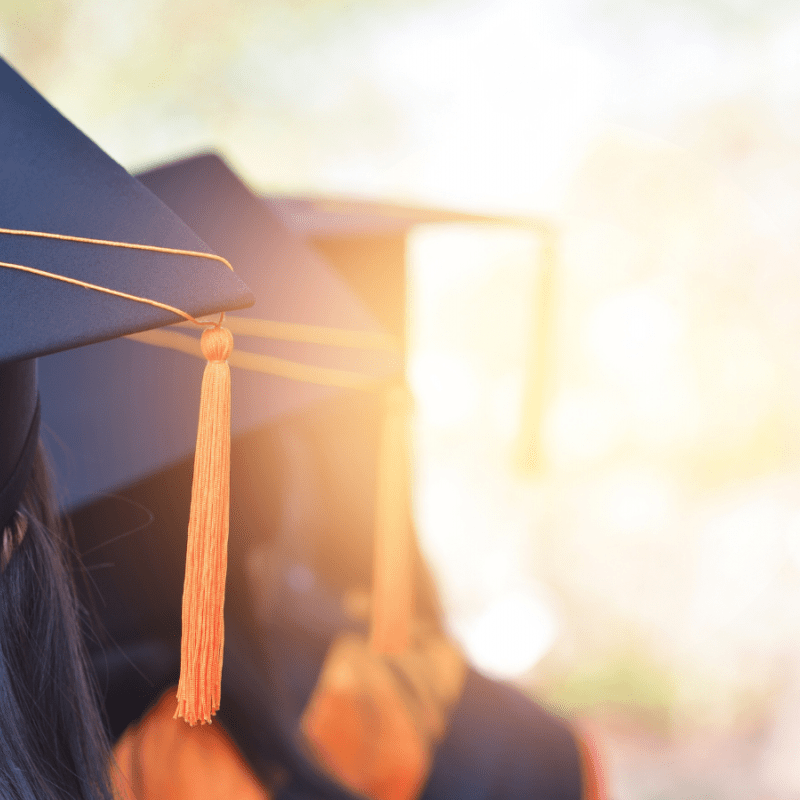 Earn two degrees (BS+MPH) in less time
Advance your career through this accelerated program allowing select students from any of our four bachelor's degree programs (Family Science, Community Health, Kinesiology and Public Health Science) to earn their undergraduate and master's degrees together. Students can count 12 credits of our MPH core course curriculum at the undergraduate level (as elective credits) and enter any of our nine MPH concentrations.
Perfect for...
Students interested in an MPH without a GRE requirement
Students looking for a small MPH cohort 
Students looking to save money
Students looking to save time
Career Paths
Science and Policy Fellow 
Capacity Building Research Analyst 
Assistant Director, Health Promotion & Wellness Services 
Health Communication Fellow 
Program Consultant 
Communications Specialist
Program Overview
Accepted students will have the opportunity to complete undergraduate requirements as determined by their program and begin graduate coursework during their fourth year. Entry into the BS-MPH program is not guaranteed, even for qualified students, as the number of seats available is limited. 
Participating in the program offers the following benefits:
NO GRE REQUIREMENT FOR APPLYING
Saves time (you will start your graduate work early)
Saves money (you take graduate courses at an undergraduate cost)
Small cohort of students (creates camaraderie among peers and close relationships to faculty)
Jump starts your career in public health
$10K+
Public health professionals with a master's degree typically earn $10K or more than those with only a bachelor's degree.
The accelerated program allows select students from any of our four BS degree programs: Family Science, Community Health, Kinesiology, and Public Health Science to double-count 12 credits of our MPH core course curriculum at the undergraduate level and enter any of our nine MPH concentrations. 
Behavioral and Community Health (online option available)
Biostatistics 
Epidemiology 
Environmental Health Sciences 
Health Care Management
Health Equity 
Health Policy Analysis and Evaluation 
Physical Activity (Online)
Public Health Practice and Policy (Online) 
Application Criteria:
Students may apply for the program in the spring semester of their junior year. Applications are due in February. 
Students must be majors in one of the four SPH BS degree programs (Family Science, Community Health, Kinesiology, and Public Health Science) with an overall minimum GPA of 3.5. Students must have completed a majority of their undergraduate degree requirements and prove a record of strong academic progress and experience within the degree program. Students with these qualifications are invited to submit a statement of purpose essay, two letters of recommendation (academic and/or professional), a resume, a recent unofficial copy of their UMCP transcript and a BS/MPH degree plan developed in collaboration with our advising staff.
Application Materials: 
In addition to the application, the following items are required: 
A statement of purpose essay
At least two letters of recommendation (at least one from a UMD faculty member)
An approved program plan from your Undergraduate Advisor
Resume
Successful completion of a University-approved professional writing course
The most recent unofficial copy of your UMD transcript

The transcript must show at least one semester of your UMD GPA
If you have attended another undergraduate institution prior to arriving at UMD, please also include your transcript from that institution
Application Process:
Applying for the accelerated program is a two-part process, once the application period has opened.
Step 1: Students will complete an Initial Interest Application
Step 2: Students will then be "enrolled" in a Canvas Course designed for all applicants to retrieve and upload their application
Completed BS-MPH/MHA applications are reviewed by a faculty admissions committee in the respective graduate program. Decisions are based on a holistic review of the applicant's materials, including but not limited to previous academic records, personal statement, previous experience, letters of recommendation, and other elements. Submitting a complete, qualifying application does not guarantee admission. The number of applications received from individuals qualified for graduate study in SPH programs regularly exceeds the number of applicants who can be accommodated. Spaces available in the various programs are limited according to the availability of faculty, class and program size, and other program priorities. In such cases, only the most highly qualified students are admitted.  
Deadlines:
Applications Period Begins: First Monday in December
Application Period Ends: Second Friday in February
New Cohort is Notified: Second Friday in March
Take a moment to hear from some current and former students in the program!
What Advice do You Have for Students?

What is Your Favorite Part of the BS/MHP Program?

What are the Challenges of the BS/MPH Program?

Who is in the Program?

Why have you liked having accelerated students in your program?
Accelerated students are highly engaged, enthusiastic and dedicated.
Accelerated students are ready to be challenged, implement critical thinking techniques and learn practical techniques that are based in the real world.
Accelerated students have had opportunities to participate in various research projects in the department.
Accelerated students are admirable, they balance so much, yet they remain so passionate about the profession and becoming leaders in the field. 
How will being a student in the accelerated program equip them to make a difference in society when they graduate? 
They will be given the opportunity to gain the skills and practical experiences needed to enhance public health and wellness through physical activity-related initiatives that are of greatest interest to you.
They will be provided with practical skills to help them remain competitive in the job market. They will learn how to identify major problems and create solutions to solve them while improving efficiency.
They will learn strategies to develop health education programs/interventions which address these issues while also aiming to improve the public's health through the adoption (and/or maintenance) of health behaviors.
We are committed to student success. Each MPH student is paired with an academic advisor who meets with the student regularly throughout the program in order to provide guidance on their program of study, research activities and career goals.