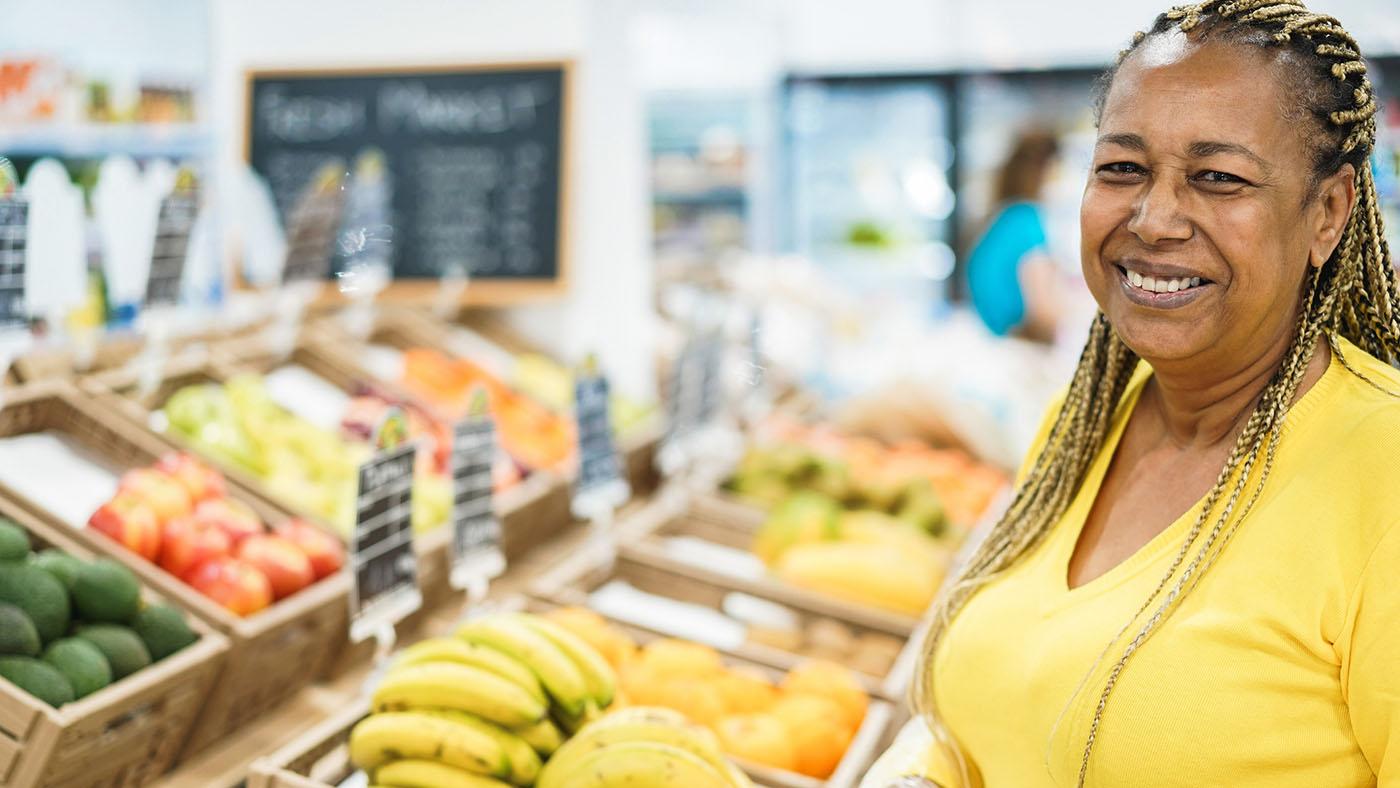 Five years ago, during a sabbatical from her role as professor in the Department of Behavioral and Community Health, Cheryl Knott came to a realization: there's a missing link in her work to eliminate cancer disparities.
Through her previous research, Knott showed how neighborhood characteristics like racial diversity and income can lead to cancer inequities impacting African Americans. She has also studied how psychosocial (mental, social and emotional) resources can impact cancer outcomes and preventive behaviors. 
But the MPower Professor has never studied both at once to understand how they collectively impact African Americans' health - until now.
This month, thanks to a nearly $800,000 Research Scholar Grant from the American Cancer Society, Knott and her research team will begin the "Multi-level Drivers of Cancer Disparities Impacting African Americans" study. The four-year study will combine national data from sources like the U.S. Census with feedback received during individual and group interviews with African American communities, which face greater obstacles to cancer prevention, detection, treatment and survival. 
"We want to know people's experiences in the neighborhoods they live in and what makes it easier or harder for them to maintain healthy lifestyle behaviors like avoiding tobacco, maintaining a healthy weight, fruit and vegetable consumption, physical activity and cancer screenings," said Knott. "This may help us look at the psychosocial data that we already have in a way that we hadn't thought of before."
The study is a continuation of Knott's work in her Community Health Awareness, Messages and Prevention (CHAMP) Lab, which examines cancer-related disparities and develops community-based projects that aim to increase early detection of breast, prostate and colorectal cancer in Maryland. 
"We don't assume everyone's experience is the same based on a racial or ethnic category," Knott said. "We want to be able to look at our analyses and find some of those nuances."
Eventually, Knott said she hopes local leaders will use study findings to develop cancer policy, practice and interventions that improve the health of African Americans.
Knott is partnering on the study with the University of Maryland Greenebaum Comprehensive Cancer Center, where she is also the associate director of community outreach and engagement. Other partners include Debarchana Ghosh, geography professor at the University of Connecticut; Kathleen Hoke, professor at the University of Maryland Carey School of Law; the University of Connecticut Institute for Collaboration on Health, Intervention and Policy; O'Neal Comprehensive Cancer Center at University of Alabama at Birmingham; and the Siteman Cancer Center at Barnes-Jewish Hospital and Washington University School of Medicine.
"I'm really excited about the partnerships with the cancer centers that all have offices of community outreach and engagement," Knott said. "Also the expertise that Dr. Ghosh brings. This is not a grant that any one of us could have gotten on our own. This is a real partnership."
Categories
Faculty
Research
Departments
Department of Behavioral and Community Health
School of Public Health