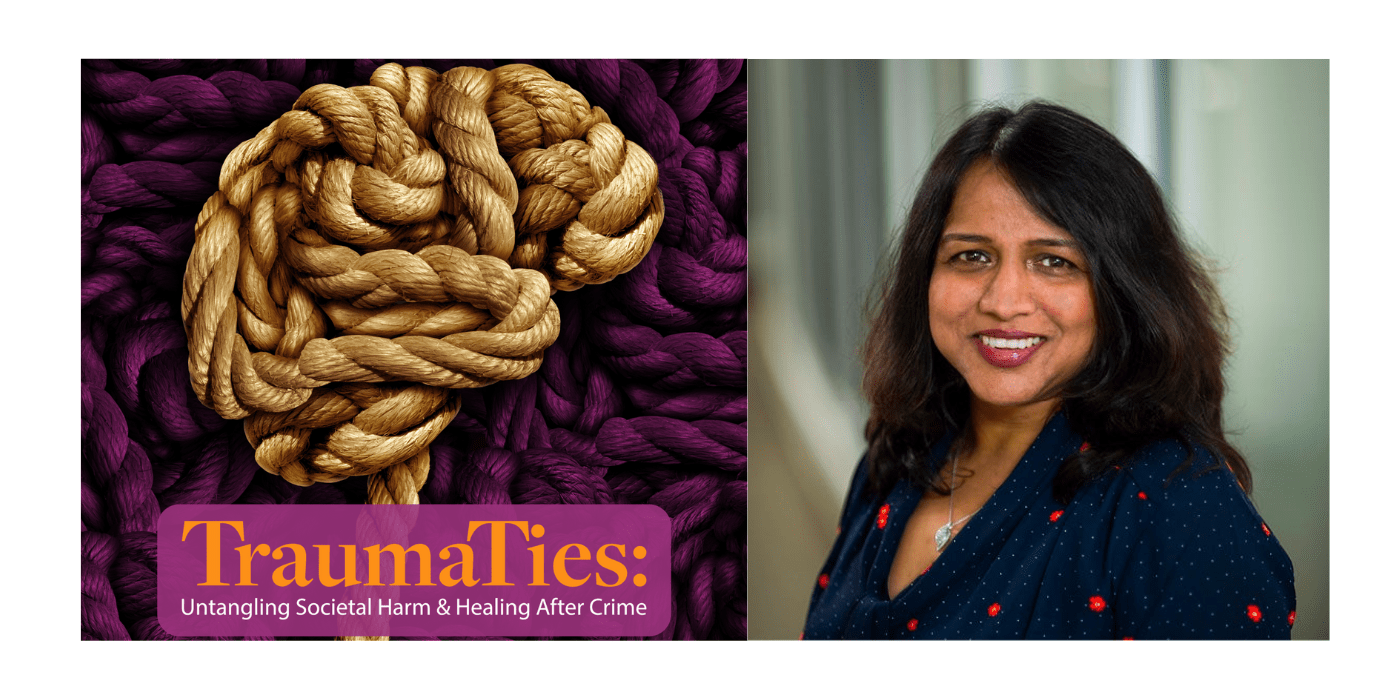 Dr. Mona Mittal, associate professor of Family Science at the University of Maryland School of Public Health, was recently invited to discuss trauma in higher education classrooms on the podcast TraumaTies: Untangling Societal Harm and Healing After Crime produced by the Network for Victim Recovery of DC. TraumaTies invites experts to shed light on the barriers that stop so many from addressing trauma; on Dr. Mittal's episode, she shares the path that led her to the University of Maryland and why it is vital to create trauma-informed, higher education classrooms.
Dr. Mittal discusses how a trauma-informed approach, more common in K-12 education, should extend to college students, of whom more than half report having experienced a trauma in their lives. This impacts alcohol and drug use, mental health and academic performance for college students. Dr. Mittal believes that faculty, staff, and university systems need to talk about the prevalence of trauma and to show care and concern for students. 
Dr. Mittal's research focuses on individuals and couples who have experienced interpersonal violence, using a trauma-informed lens to look at the mental, sexual, and reproductive health of survivors. In Dr. Mittal's most recent project, she investigates the impact that the overlap of substance use, violence, and HIV/AIDS (SAVA syndemic) have on Black communities that are at high risk of contracting HIV/AIDS.
 "People are so strong, and with a little bit of help, they can really rebound and grow tremendously."
Categories
SPH In the News
Departments
Department of Family Science