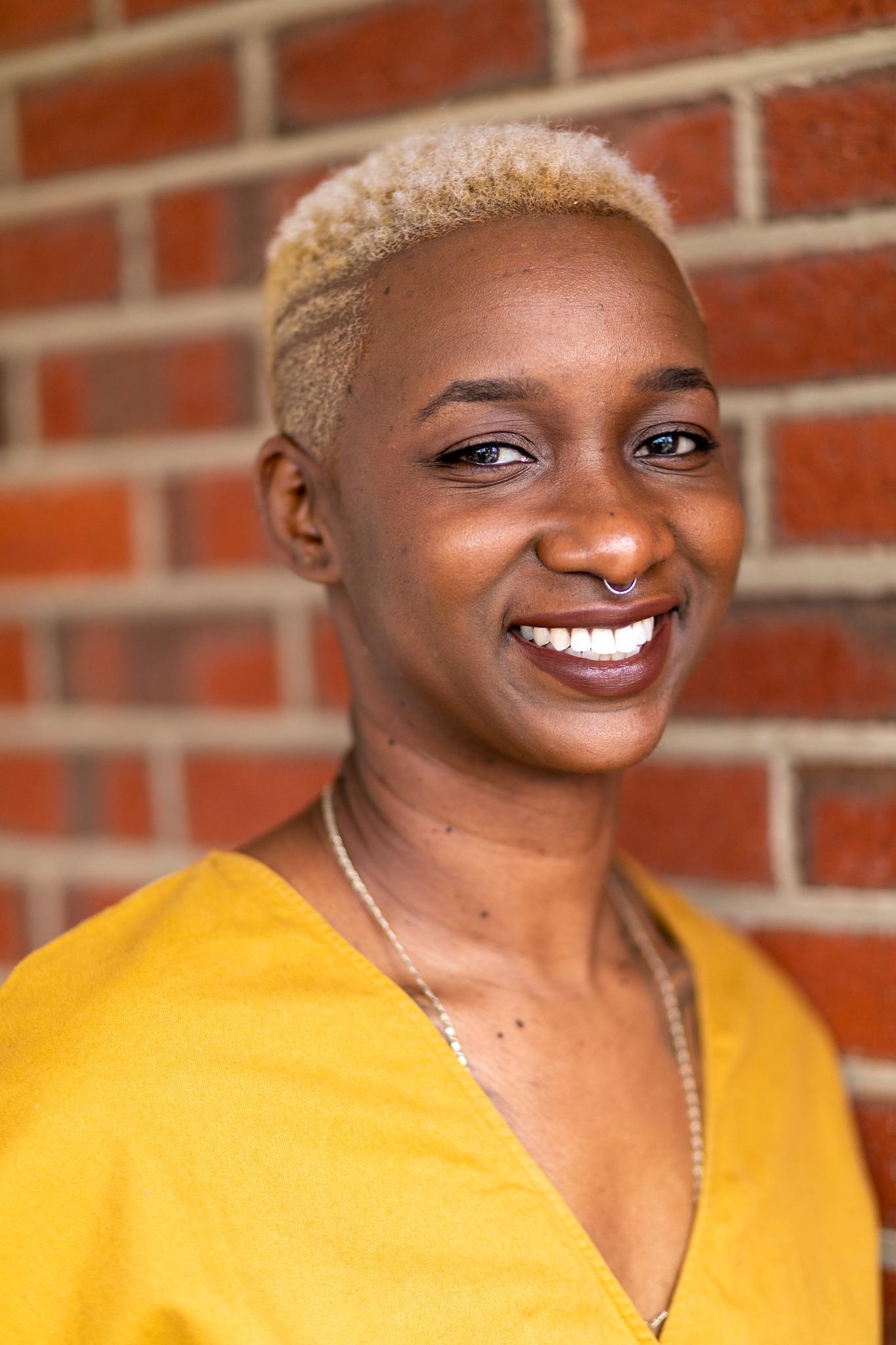 Shanéa Thomas, Ed.D., LICSW (he/him; she/her; Dr.), assistant clinical research professor in the Department of Behavioral and Community Health, recently joined the University of Maryland Prevention Research Center (UMD-PRC) as an LGBTQ+ training specialist. In this role, he will be working to expand the center's core project—the Sexual and Gender Diversity Learning Community program—helping to "uplift some of the wonderful science [the UMD-PRC is] doing and historically continue the thread of wanting to establish trainings and support and stability for mental health professionals around [LGBTQ+ cultural competency]." 
Thomas brings to the role over 15 years of social work and 10 years of teaching and facilitation experience in LGBTQ+ topics. She earned a doctorate degree in organizational change and leadership from the Rossier School of Education at the University of Southern California, Los Angeles in 2021 and has been a licensed clinical social worker since 2009. Prior to joining UMD, he worked as a senior lecturer at the Suzanne Dwoark-Peck School of Social Work at the University of Southern California, in addition to working with a myriad of community organizations in the D.C., Maryland, and Virginia area providing holistic support to marginalized communities. Beyond expertise in LGBTQ+ studies, Thomas' research interests also include thanatology, or the study of death and grieving in communities, with recent work on the importance of social connectedness in grief processes published in the Journal of Humanistic Psychology. 
"I am passionate about making sure my people are taken care of," Thomas said, "I just remember seeing my colleagues not having the proper information in order to treat people who were coming out, who were queer, or even who were Black or folks of color … I just saw how much harm my colleagues and that people in the healthcare system were doing." 
Centering community in addressing historic and ongoing harm is a core part of Thomas' work. He notes how "this work is built by and constructed by and instilled by queer people" and asks "how can I make this work as community-oriented as possible so that we're all able to take care of each other?" She looks toward a more equitable, just world that guarantees queer people full rights to wellness, joy, and self-determination. 
"I am committed to this work because everybody should be able to have healthcare that is equitable, everybody has a right to live on this Earth the way that they want to, everybody is worthy of being able to be treated the way that they want to be treated. This work for me is advocacy for me to make sure that I can assure that people are getting that care." 
Categories
Research
Faculty
Profiles
Departments
Prevention Research Center
Department of Behavioral and Community Health