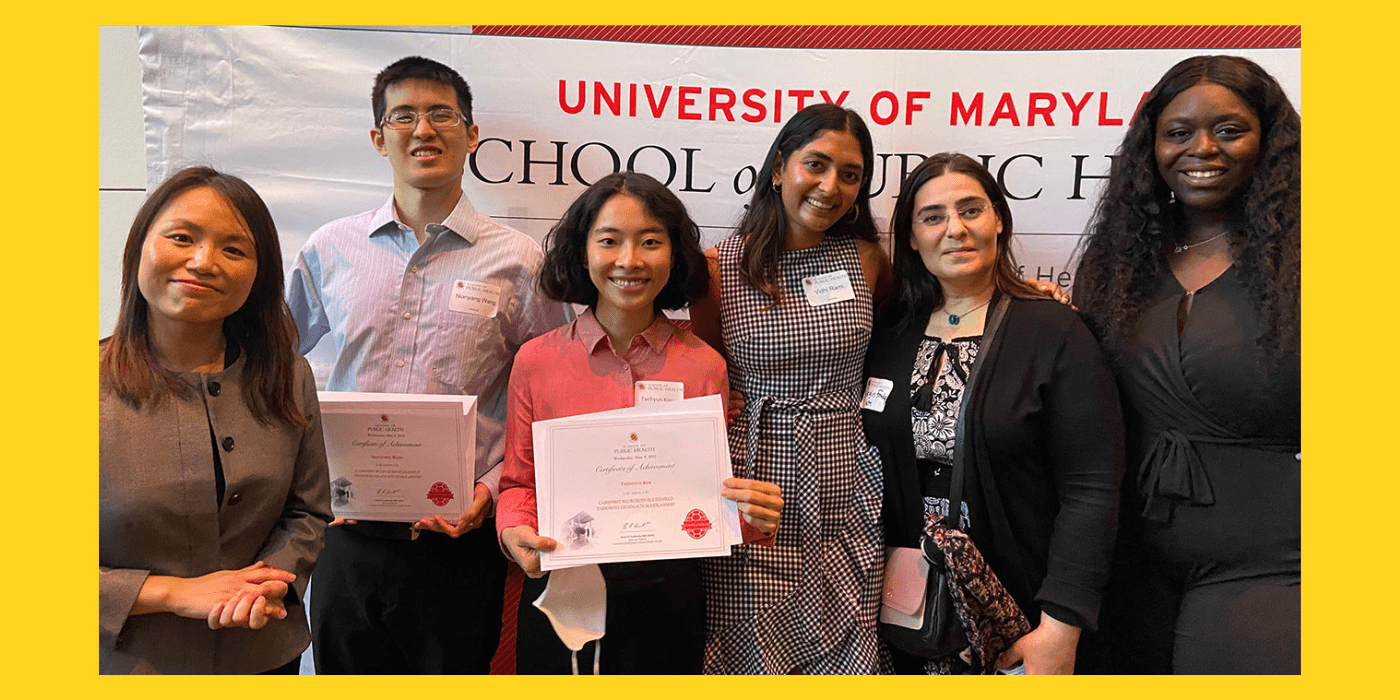 The University of Maryland School of Public Health has named Jie Chen as the new chair of the Department of Health Policy and Management, effective August 27.
A faculty member since 2012, Dr. Chen will provide academic and strategic leadership and advance the teaching, research, service and outreach missions of the department and School of Public Health. She succeeds Luisa Franzini, who served as chair for the past nine years.
"I am truly honored to lead the Department of Health Policy and Management and build upon the exceptional foundation established by Dr. Luisa Franzini," Dr. Chen said. "The department has consistently been at the forefront of health services research, health equity, health economics and health policy – a trajectory supported by our extensive data resources. I aim to enhance the health policy and management brand by highlighting our distinctive strengths in these areas and championing individual expertise and cross-disciplinary collaboration."
Dr. Chen earned her doctoral degree at State University of New York, Stony Brook. Before arriving at the University of Maryland, she worked as an assistant professor with the Department of Political Science, Economics and Philosophy at City University of New York.
Her research fields include health disparities, system integration, health policy, mental health and dementia care. She established and now directs the Hospital And Public health interdisciPlinarY research (HAPPY) Lab and is the author of over 130 peer-reviewed articles. She has also served as principal investigator on several federally-funded projects, including a current, National Institute on Aging-funded study on how hospital and community care coordination impacts healthcare quality and equity among people with risk factors or a diagnosis of Alzheimer's Disease Related Dementias.
As chair, Dr. Chen said she will work to foster a culture rooted in academic excellence, innovative research, collaborative spirit and inclusivity. 
"Our goal is to continually expand the research frontiers, deepen our community involvement, and enhance the excellence of our academic curriculum, from our distinguished master's tracks to our esteemed Ph.D. programs." she said. "With our shared passion, dedication, and love for science and education, we can achieve excellence at every step of our journey."
"Dr. Chen is a respected educator, researcher and mentor for our public health students," said Dean Boris Lushniak. "I look forward to seeing the Department of Health Policy and Management grow and thrive and under her leadership."
Departments
School of Public Health
Department of Health Policy and Management