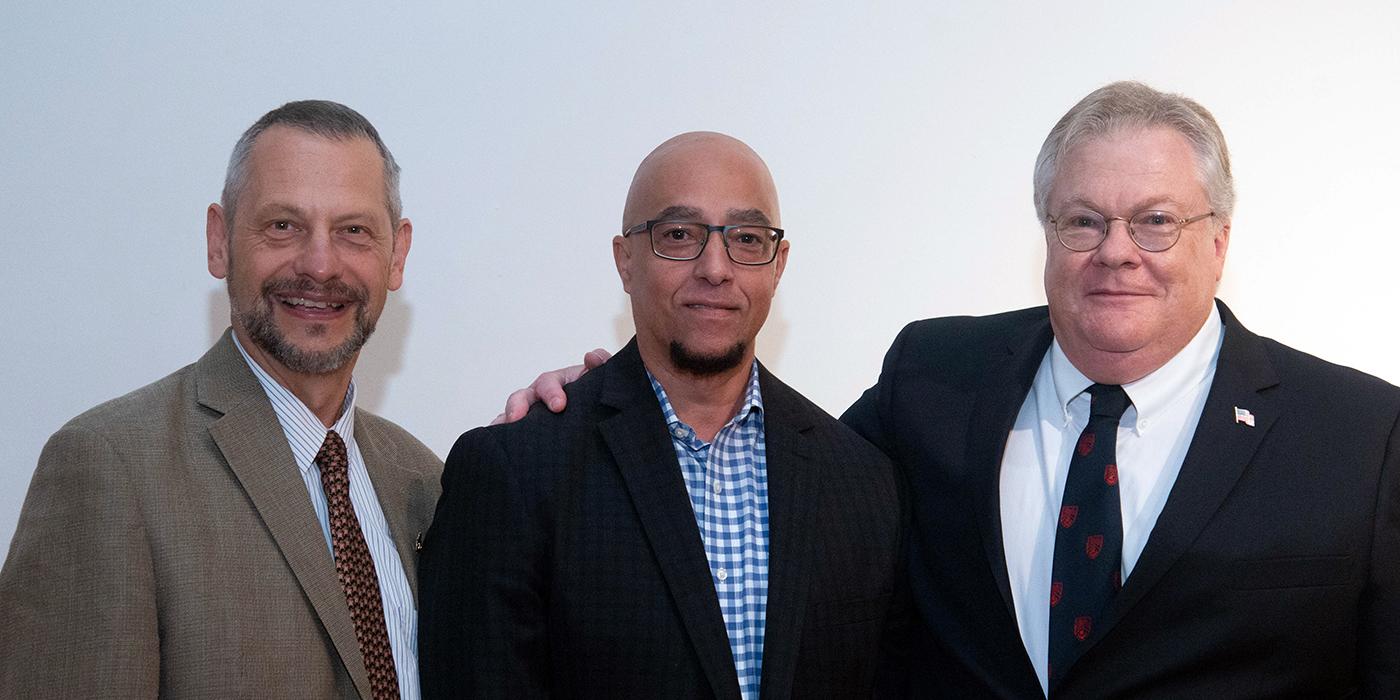 Michael Brown PhD '95 joined the School of Public Health as the new chair of the Department of Kinesiology on January 3, 2022. 
This is a homecoming for Dr. Brown, who received his doctoral degree in kinesiology at UMD under the tutelage of Dr. Jim Hagberg. Dr. Brown also served as an assistant and associate professor on our kinesiology faculty after a postdoctoral position at the University of Michigan. 
Since 2017, Dr. Brown has been professor of Kinesiology at Auburn University, where he directed the Hypertension and Vascular Health Laboratory and was on the faculty of the Center for Health Ecology and Equity Research. He is a leading expert in hypertension and exercise with a focus on modalities to improve cardiovascular health in African Americans. He has successfully built a career that combines basic research on blood vessel function with human interventional research designed to improve health outcomes through exercise. In addition to Auburn and Maryland, Dr. Brown has also held faculty positions at Temple University and the University of Illinois at Chicago.
His expertise in exercise physiology and health disparities and commitment to the University of Maryland make Dr. Brown an excellent fit for the role of chair of Kinesiology. 
"The opportunity to lead the Department of Kinesiology is so important to me. I grew up here. There is a legacy of excellence here. To continue that and to expand on that as we move into different times is really important," Dr. Brown said.
The opportunity to lead the Department of Kinesiology is so important to me. I grew up here. There is a legacy of excellence here. 
Among his initial priorities for the department, Dr. Brown shared that he will: 
Explore how to bring some of the different focus areas (in the department and across the School of Public Health) together for grant funding and collaborative projects 
Build new sources of funding for the department 
Improve graduate students' experiences through funding for travel, invited speakers and other career development opportunities 
Enhance faculty growth and development 
Dr. Brown is rejoining a department with a 129 year legacy of excellence in teaching, research, and service. The Department of Kinesiology has grown and thrived under the leadership of Brad Hatfield who served as chair of Kinesiology from 2010-2021. The undergraduate degree continues to be among the most popular majors at the University of Maryland.
Dr. Brown will be able to build upon the department's strong expertise and grow and nurture the strategic partnerships that the department has built with campus colleagues, including in the Neuroscience and Cognitive Science (NACs) program, the Brain and Behavior Institute, the College of Education, the Clark School of Engineering, the Department of Computer Science (in CMNS) and the School of Architecture, Planning and Preservation. 
Dr. Hatfield described Dr. Brown as "a friend, colleague and gentleman" and shared: "The Department of Kinesiology has been built on the accomplishments of many, both past and present, and I believe there are great things in store for the department. Michael Brown is a great fit both through his personality and his professional background to help us achieve and actualize the promise."
"Dr. Michael Brown's leadership will be an incredible asset to the Department of Kinesiology, to the School of Public Health, to the University of Maryland and the College Park community," said Dean Boris Lushniak. "Welcome Michael!"
Departments
Department of Kinesiology