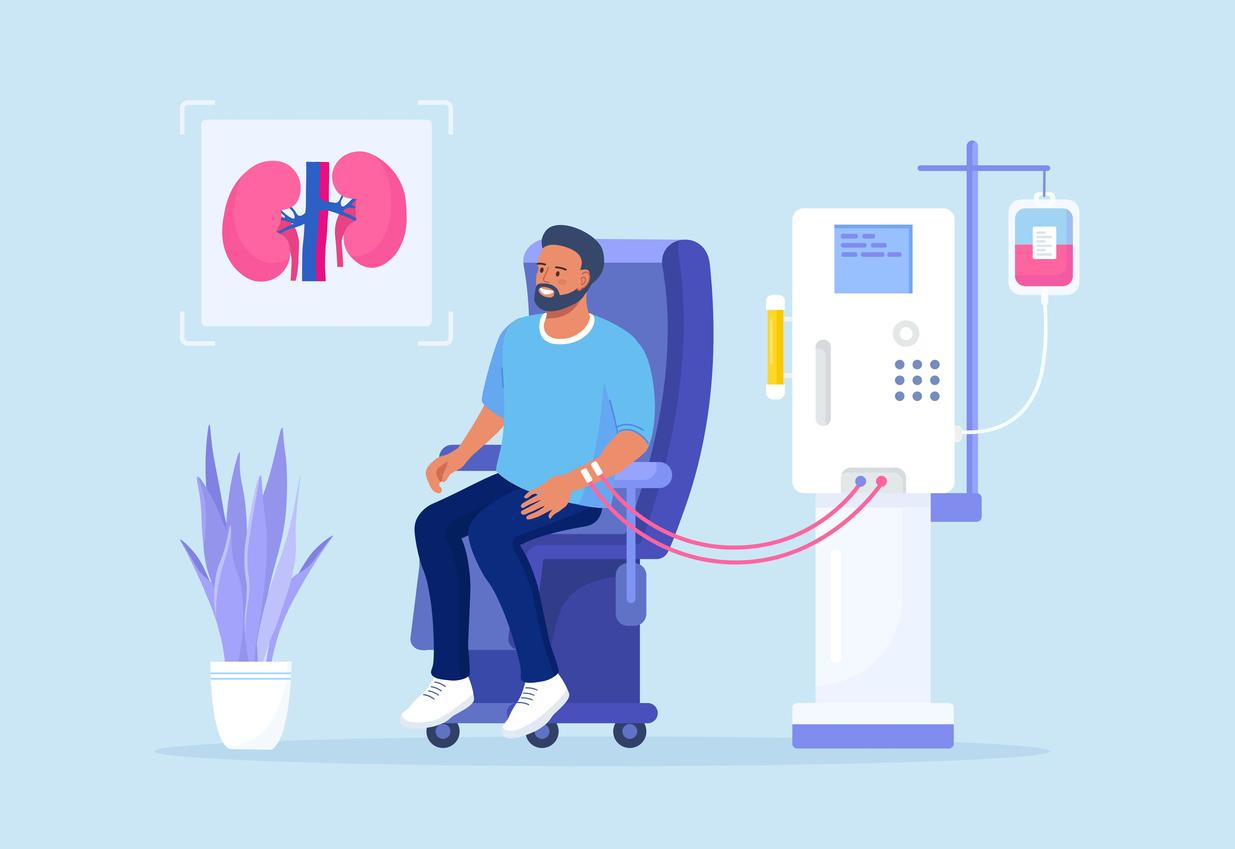 As extreme weather related to climate change increases, so does the threat to patients with chronic kidney disease who require regular dialysis to survive.
That's why Professor Amir Sapkota, chair of the Department of Epidemiology and Biostatistics, co-created a preparedness framework that provides a timeline and steps to protect patients as early as 90 days before a disaster strikes.
"Even if we are extremely successful in our effort to mitigate climate change, these increases in extreme weather events will continue because of the changes that have already taken place," Sapkota said. "This poses a fundamental question: How are we going to adapt to these threats?"
Chronic kidney disease affects more than 850 million people worldwide. In the United States, the most commonly administered form of renal replacement therapy for individuals suffering from chronic kidney disease includes hemodialysis treatment, three times a week. Climate-change related hazards can impact this population's health in multiple ways, including:
Increasing intensity of hurricanes damages electrical grids, leading to power outages that can interrupt life-saving dialysis services at home and in clinics.
Extreme weather-related high winds, storm surges and flooding can damage treatment facilities and render roads impassable, preventing patients from accessing dialysis treatments.
Drought-related wildfires are significant sources of air pollution that disproportionately impact individuals with chronic kidney disease.
People undergoing hemodialysis are particularly vulnerable to extreme heat events as they cannot increase their fluid intake to stay hydrated the way healthy people do.
The preparedness framework, which will be published in the March 9, 2023 issue of Nature Reviews Nephrology, is based around the "Ready-Set-Go" concept and provides time-period specific action items to help dialysis patients, clinics and the larger kidney community prepare for climate change.
"If there's an extreme weather event that wipes out electricity, for normal people, it may mean simple inconvenience," Sapkota said. "But for people that need dialysis, it may mean the difference between life and death. Our traditional approach of simply reacting to these extreme events is not enough. We need a proactive approach so we can anticipate these extreme events, prepare for them, and effectively respond to them when the time comes."
Sapkota said he and co-creator Peter Kotanko, research director at the Renal Research Institute, plan to work with kidney communities and relevant stakeholders to implement these strategies to better prepare for climate change-driven extreme weather events.
Categories
Faculty
Research
Departments
Department of Epidemiology and Biostatistics
School of Public Health