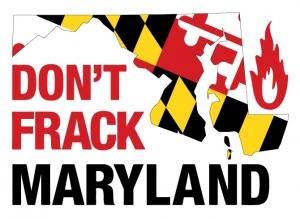 A Maryland bill that permanently bans hydraulic fracturing, also known as fracking, in the state has received final approval from the Senate with a 35-to-10 vote. Once Gov. Larry Hogan, who announced his support for the anti-fracking legislation on March 17, signs the bill, Maryland will become the third state, following Vermont and New York, to prohibit fracking.
Maryland is the first state with gas reserves to pass a ban through legislative action, according to a report by The Washington Post. New York, which has gas reserves, banned fracking with an executive order in 2014, and Vermont, which does not have gas reserves, passed a primarily symbolic ban on fracking in 2012 via legislation.
The institution of a fracking ban is an immense victory for environmental groups and public health advocates and researchers committed to protecting Marylanders from the adverse health effects of fracking that other states, such as West Virginia, Ohio and Pennsylvania, are experiencing.
"I think the ban shows how important it is to put public health and people before profit and pollution," Dr. Sacoby Wilson, assistant professor in the UMD School of Public Health's Maryland Institute for Applied Environmental Health (MIAEH), said. "Fracking would lead to immeasurable and irreversible devastation to the environment and public health not only in Western Maryland but in other parts of the state with shale deposits.  Maryland has set a precedent for the rest of the country and should continue to do so by investing in creating a clean energy economy and green jobs of the future."
UMD School of Public Health researchers, including Dr. Wilson, published a study in 2014 about the potential health impacts of fracking the Marcellus Shale, with input from residents of Maryland's Garrett and Allegany counties, which hold the state's untapped natural gas reserves. The study, which was commissioned by the Maryland Department of Health and Mental Hygiene and the Maryland Department of the Environment, found significant potential hazards to air quality, social determinants of health, water quality, occupational health and healthcare infrastructure.
The report provided critical information to the "Marcellus Shale Safe Drilling Initiative's Advisory Commission" which was formed in 2011 by then Governor Martin O'Malley, and with studies published by the Johns Hopkins Bloomberg School of Public Health, also influenced public opinion and activities among environmental health advocates.  On September 12, 2014, the Maryland Environmental Health Network (MEHN), the Chesapeake Chapter of Physicians for Social Responsibility (CPSR) and the Alliance of Nurses for Healthy Environment hosted a symposium to assess the findings of the University of Maryland MIAEH study. The symposium was attended by 40 people, including public health officials and researchers, graduate students, clinicians, health advocates, and environmental regulators. The symposium participants agreed then that there was not enough science to prove that fracking can be done safely. Based on discussions and collective examination of the matter, MEHN and CPSR concluded that Maryland should not proceed with hydraulic fracturing.
"Our report demonstrated that fracking was likely to have significant health impacts on residents of western Maryland," MIAEH Professor Donald Milton said. "Throughout the process, it seemed like the administrations (of both O'Malley and Hogan) were headed toward regulating fracking, not banning it. So, we were not expecting a ban. But, it is very gratifying to see that the State's political leadership paid attention to the risks we described and decided to ban fracking."
Related Links:
Departments
Maryland Institute for Applied Environmental Health