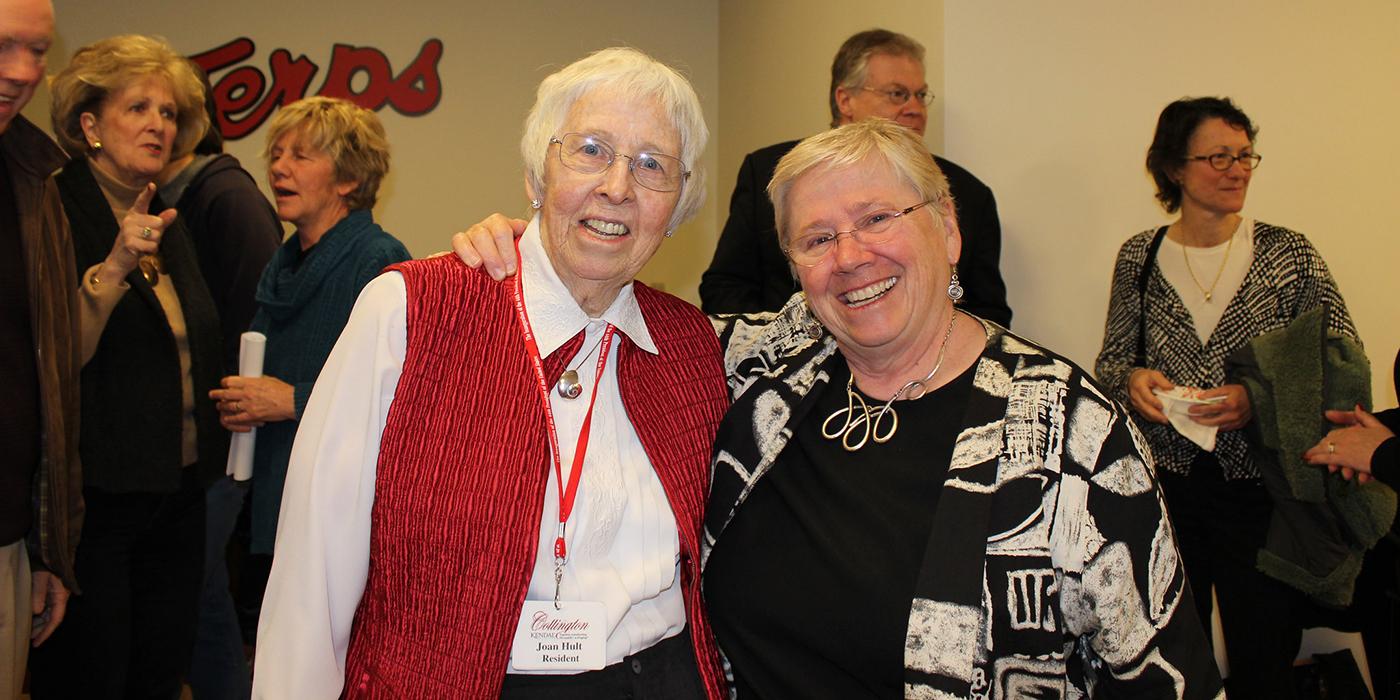 Joan Selma Hult, PhD, a professor emerita in the Department of Kinesiology who was one of the one of the foremost sport historians on American women in athletics, died Aug 15, 2022 at the University of Maryland Laurel Medical Center. 
Dr. Hult came to the University of Maryland in 1967 to join the Department of Physical Education for Women after earning her PhD in sports history from the University of Southern California. That department eventually merged with the Department of Physical Education for Men in the 1970s and later was renamed the Department of Kinesiology. Hult's work focused on sport history and the philosophy of sport. She was author of the book, A Century of Women's Basketball: From Frailty to Final Four, which was sponsored by the National Association of Girls and Women in Sports and explores the evolution of competitive basketball. 
Dr. Hult wrote and spoke extensively on all aspects of women in sport including governance, the Olympics, basketball and Title IX issues. 
Title IX, which turned 50 in June, is the landmark legislation that prohibits sex-based discrimination at any school that receives funding from the federal government, including in sports programs. It is widely seen as having helped to grow participation for women and girls in sports, even though recent investigations show that high school girls sports still face inequities. Indiana University (from which Hult earned her Bachelor's degree) noted that Hult was "widely recognized for her diligent behind-the-scenes work in Washington, DC for the passage of Title IX" which was signed into law by President Nixon in 1972.
Former SPH Dean Jane Clark, who was chair of the Department of Kinesiology from 2000-2010, remembers Dr. Hult's long time service to the Department of Kinesiology. 
"Joan Hult was a force in the department," Dr. Clark said. "She taught so many students over the years and they loved her. Even the pastor who officiated her funeral at Hope Lutheran Church recalled her influence on him when he was an undergraduate student. She was always interested in the person she was talking to and asked pointed thought-provoking questions."
Clark and other kinesiology faculty members chose to honor Hult's contributions to women's sport when they named the Department of Kinesiology women's history month lecture in her name back in 2006 when Clark was chair. Distinguished scholars, changemakers and coaches, such as UMD's Brenda Frese and Missy Megharg, have been among the invited speakers.
"We can be proud that Joan Hult is part of our department's legacy," said Kinesiology Professor and Chair Michael Brown. "She embodied a commitment to broadening access to physical activity opportunities and to equity in sport. Her legacy lives on through our annual Hult Women's History Month lecture series." 
Dr. Hult's life was celebrated on Sep 27, 2022 at a memorial service at the Hope Lutheran Church and Student Center in College Park.