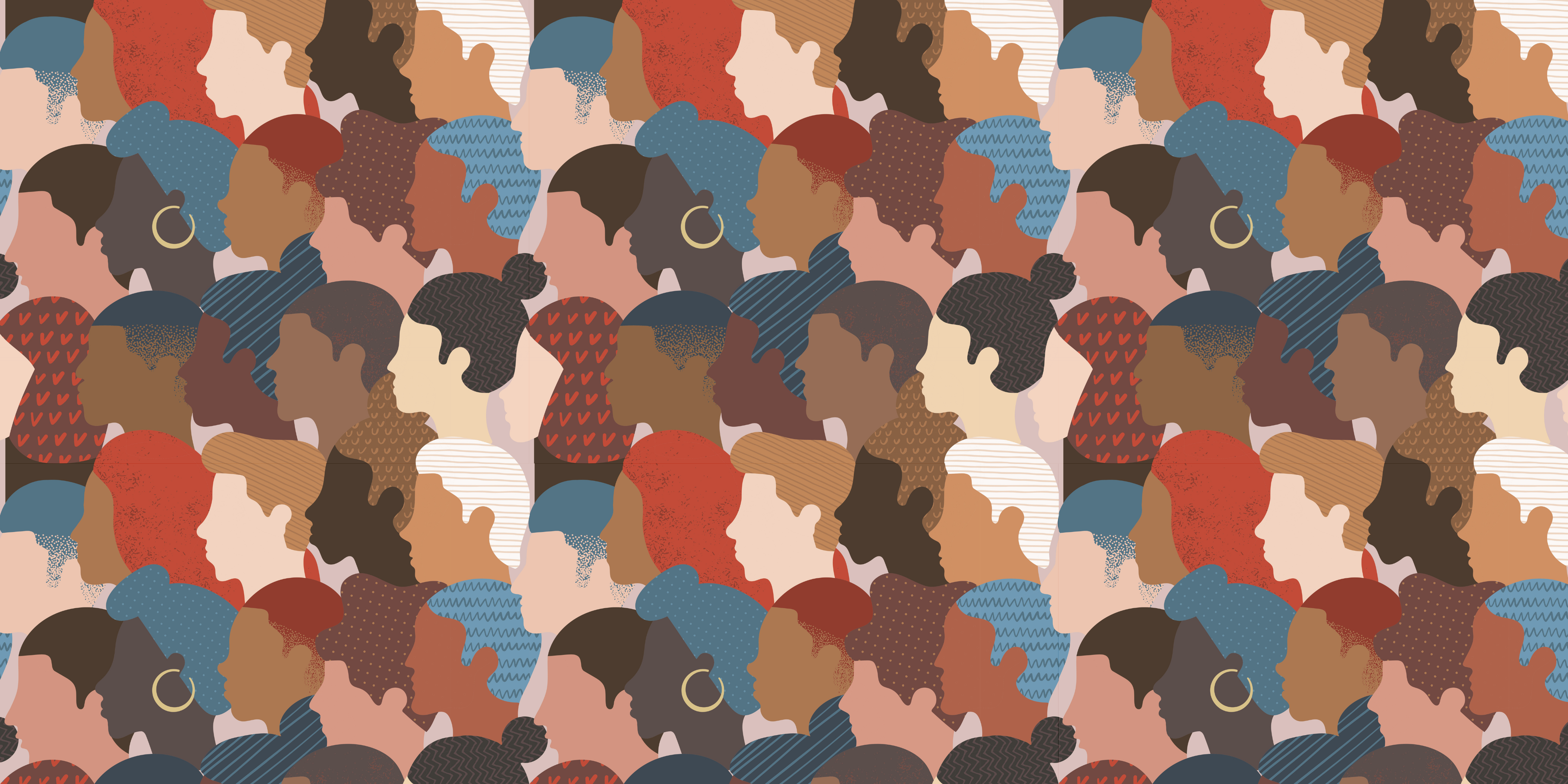 On June 2, 2021, President Biden announced the formation of a White House-backed partnership between the University of Maryland's Maryland Center for Health Equity, the Black Coalition Against COVID and the beauty and personal care brand SheaMoisture to recruit 1,000 Black-owned barbershop and hair salons nationwide to promote informed decision-making as a means to increase COVID-19 vaccinations. 
"Shots at the Shop," part of a broader Biden effort to quickly increase lagging COVID-19 vaccination rates in Black, Latino and other communities of color through community-based programs, will also train Black hairstylists and barbers to dispel myths and disinformation about COVID-19.
The initiative builds upon the Health Advocates In-Reach and Research (HAIR) campaign, a culturally tailored, community-based intervention developed at the UMD School of Public Health by Stephen B. Thomas, PhD, director of the Maryland Center for Health Equity. 
Watch an edited version (~10 minutes) of the town hall event, Making it Plain: Barbershops and Salons Talk Vaccine Hesitancy and Confidence, on June 2 discussing the goals of the Shots at the Shop initiative with:
The following is a selection of recent media coverage about the HAIR program and the new Shots at the Shop initiative. 
It's traditional for barbers and hairstylists in Black and Brown communities to form strong bonds with their clients. The bonds ultimately lead to trust. 
Although COVID-19 misinformation and vaccine hesitancy have spread throughout communities of color, barbers and salon owners are going the extra mile to provide customers with factual information and safeguard them, The Post reported
"Why not go where people already have trust — the barbershop and the salon?" said Stephen B. Thomas, a health policy professor at the University of Maryland School of Public Health, who founded the barbershop initiative known as HAIR (Health Advocates In-Reach and Research) more than a decade ago. "These are the people who have street credibility and can educate folks enough so that they want the vaccine."
Read and watch featured video: A new national model? Barbershop offers coronavirus shots in addition to cuts and shaves
COVID-19 cases are falling in the DMV region, and mask mandates are becoming a thing of the past for vaccinated residents. However, the virus still lingers, and the racial gap for those who are contracting it in the District is "wider than ever before" with Black Washingtonians accounting for more than 80% of recent COVID cases in Washington, D.C., WAMU reported. 
What's needed to shatter the racial gap in COVID cases? What changes do public health systems need to make to end the racial disparities in other illnesses?
Listen: Addressing The Racial Gap In COVID Cases
This June will likely look different for Black barbershops and hair salons. In addition to clients getting their hair cut and done, they can get vaccinated at the shop too, according to a newly-launched White House initiative, "Shots at the Shop." 
Part of the project includes plans for the National Association of County and City Health Officials to help train beauty and barbershops to provide factual vaccination information and administer vaccines, CNN reported. 
"The role that NACCHO's going to play is trying to match barbershops and beauty shops with local health departments so that we can forge a relationship there and figure out if any of these business locations can also become vaccination sites or what it would take for that to happen," said Lori Tremmel Freeman, chief executive officer of NACCHO. 
Read: Health officials turn to Black-owned barber shops and hair salons as possible Covid-19 vaccination sites
To ramp up vaccination efforts, President Joe Biden announced a new collaborative initiative called "Shots at the Shop," which will have 1,000 Black-owned barbershops and beauty salons nationwide participating as vaccination sites. 
Led by Dr. Stephen B. Thomas, director of the University of Maryland Center for Health Equity —along with the Biden administration, the Black Coalition Against COVID and SheaMoisture—the newly-launched program hopes to combat misinformation and ultimately save lives in communities of color. 
Read: In sprint to COVID-19 vaccine goal, Biden administration to team up with Black barbershops
"I was realizing that a lot of people were going off misinformation, and I wanted to be able to get the right informative information," said Katrina Randolph, co-founder of Tre Shadez Hair Studio in Capitol Heights, Maryland. "A lot of my clients were going on social media, and they weren't getting information from the CDC or the health care providers." 
Watch: I want to protect myself and my clients: Salon owner on participating in White House 'Shots at the Shop' initiative
At one Black-owned barbershop in Hyattsville, clients can get a shape up, as well as accurate and up-to-date COVID-19 vaccine information. 
Watch how barbers like Mike Brown at the Shop Hair Spa are collaborating with University of Maryland's Center for Health Equity Director Dr. Stephen B. Thomas for a nationwide vaccine program spearheaded by the Biden administration. 
Watch: Prince George's barbershop national model for COVID-19 vaccine program
When it comes to vaccination rates, studies show that communities of color are getting vaccinated at a slower rate than white communities, Bloomberg reported. The recently-announced Shops at the Shop initiative could help reduce the disparity. 
University of Maryland Center for Health Equity Director Dr. Stephen B. Thomas discusses his efforts leading the Shots at the Shop partnership and why barbershops are the ideal location to meet those where they are.
Watch: Quicktake "Take the Lead"
Categories
COVID-19
Research
Faculty
Policy Relevant
Departments
Center for Health Equity
Department of Health Policy and Management