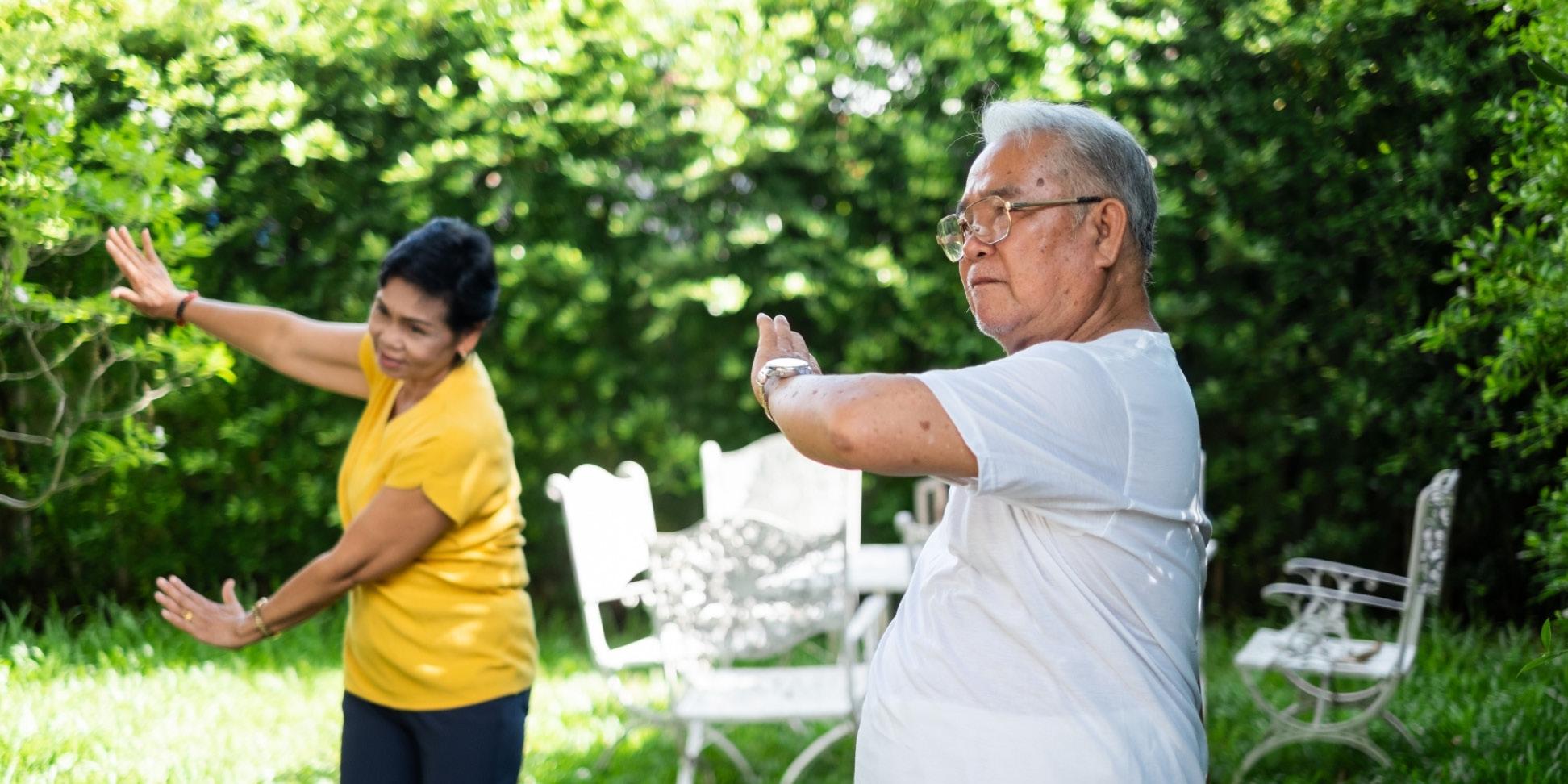 Staying active can help older people prevent depression while following the COVID-19 social distancing guidelines, according to a new University of Maryland School of Public Health study published in the American Journal of Geriatric Psychiatry. The study is the first to examine the association between physical activity levels and mental health symptoms in older adults during the COVID-19 pandemic.
Social distancing and self-isolation measures protect over-burdened health care systems and save the lives of many in high-risk groups. Still, social isolation presents major public health concerns for older adults. In this group, social isolation is linked to an increased risk of mental health problems and sedentary behaviors. 
"This is especially concerning since we have seen large epidemiological studies that suggest physical activity is associated with better mental health and resilience to psychological distress, such as depression and anxiety symptoms," explained Dr. J. Carson Smith a professor of kinesiology at the University of Maryland School of Public Health and the study's lead author. 
To understand this relationship within the context of the COVID-19 pandemic, the researchers used an online survey to collect responses on depression, anxiety and physical activity levels of 1,046 adults aged fifty and older living in North America between April 9th and April 30th, 2020. The survey included a selection of physical activities scored based on intensity such as walking outside, recreational aerobic and strength exercise, yard work, gardening, house repairs and caring for others. 
Controlling for age, sex and education, the researchers found that participants who performed greater levels of physical activity experienced lower levels of depression-like symptoms. Interestingly, the researchers did not find a significant relationship between physical activity levels and anxiety symptoms.
"The bottom line is that the association between physical activity and better mental health holds true during the stress of a global pandemic," explained Dr. Smith. 
"We found that doing light-intensity activity, such as walking and also higher intensity activity were protective against symptoms of depression, which means that everyone has the opportunity to guard their mental health during the pandemic," said Dr. Smith.
With the possibility that many older adults may need to maintain isolation in the coming months, the researchers note that it is crucial to determine safe and healthy ways for older adults to maintain their mental health.
The study, "The Mental Health Benefits of Physical Activity in Older Adults Survive the COVID-19 Pandemic" was written by Daniel D. Callow, Naomi A. Arnold-Nedimala, Leslie S. Jordan, Gabriel S. Pena, Junyeon Won, John L. Woodard, PhD and J. Carson Smith, PhD.
Dr. Smith's research focuses on understanding how exercise and physical activity affect human brain function and mental health. He directs the Exercise for Brain Health (E4BH) Laboratory at the School of Public Health.
Find a selection of at-home exercises for people of all ages created by American College of Sports Medicine certified Exercise Physiologist, Debra Hines at https://e4bh.com/exerciseathome/.
Related Links:
Categories
Press Releases
Research
Departments
Department of Kinesiology