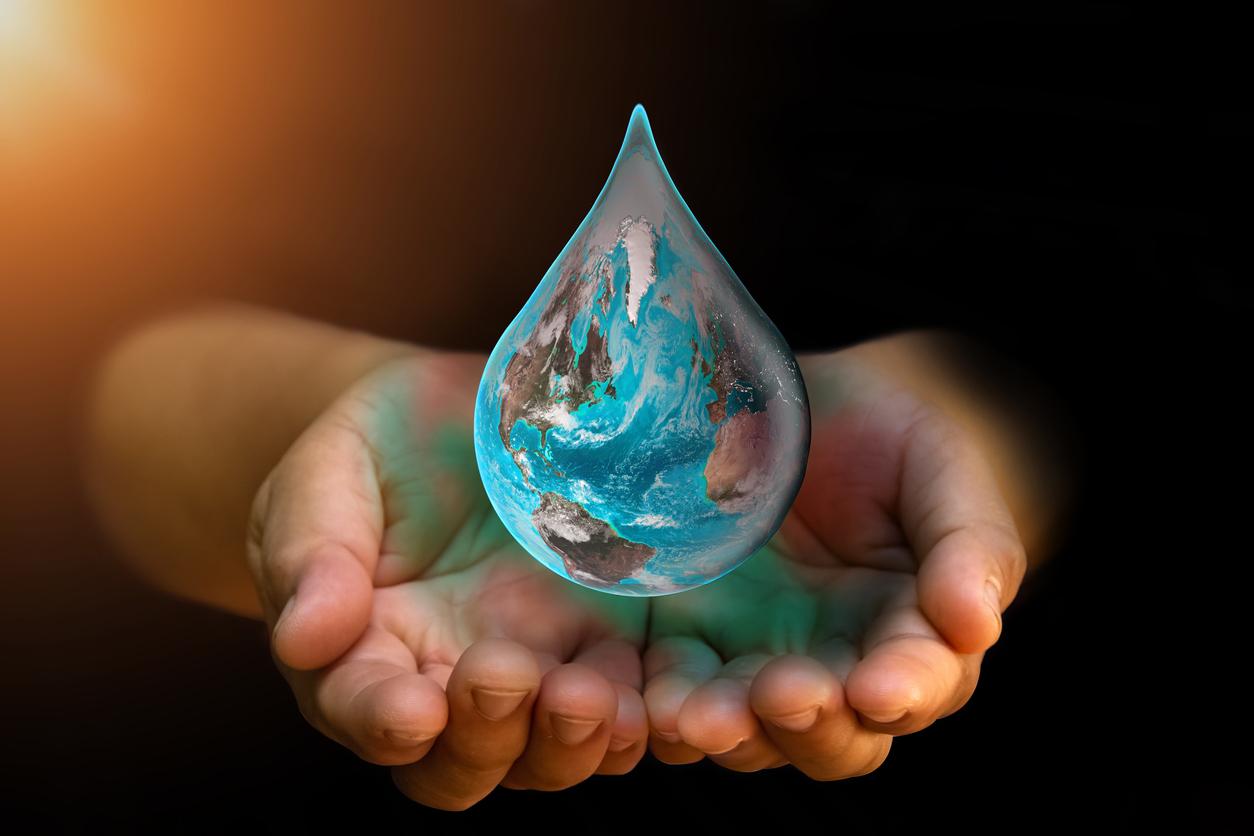 For many Americans, drinking a fresh glass of water in the morning is as natural as taking a breath. But just how safe is the water you consume?
Today, one in four people around the world lack safe drinking water, and almost half of the global population lacks safe sanitation. In the U.S. alone, more than half of the water in rivers and streams is too polluted for swimming, fishing or drinking. Deteriorating water infrastructure and inadequate water testing has also caused unsafe water in majority-Black cities like Baltimore and Flint, Michigan.
March 22 is the United Nations' World Water Day - a day to accelerate change and solve the growing water and sanitation crisis.
At SPH, our faculty and staff work year-round to educate students and the community about this crisis and develop solutions using technology and community-based research. Here are some ongoing projects focused on water safety and security and an upcoming event that brings together global leaders from indigenous communities working on river protection.
Winner of a $3M University of Maryland Grand Challenges grant, this international alliance is led by Amy Sapkota, MPower Professor of environmental health and director of the CONSERVE Center of Excellence. It focuses on alleviating food, energy and water insecurity, protecting environmental and global public health and bolstering community resilience in a changing climate. 
Vital resources of food, energy and water are inextricably linked, which is why leaders say the alliance's interdisciplinary team approach is essential to its success. 
"When each of these systems are managed in isolation, it can unintentionally lead to the collapse of the others," Sapkota said. "Instead of addressing food, energy or water challenges individually, we must work across disciplines to develop holistic technology-based and policy solutions that focus on all three areas of what we call the 'food-energy-water nexus."
Sapkota and her team will develop and implement these solutions both in Maryland and with partners in Israel, Nepal and Tanzania. The Global FEWture Alliance will also focus on capacity-building and experiential education.
Rachel Rosenberg Goldstein, assistant professor, Maryland Institute for Applied Environmental Health, and Marccus Hendricks, associate professor, Urban Studies and Planning, director of the SIRJ Lab, are developing a community-driven WET to respond to sanitary sewer overflows and backups in underserved African American communities in Baltimore and the surrounding region. 
Team members will complete visual household inspections, conduct residential surveys and interviews about impacts and experiences with these events, collect water and surface swab samples from impacted indoor areas and analyze samples for bacteria, reporting results back to the community. The team will also work directly with community organizations and neighborhood associations throughout the project, including translating research findings into an outreach program with the goal of empowering affected communities and informing local policymakers.
This project will characterize the drinking water quality of public drinking water systems and private wells in Maryland's underserved communities. 
Team members, including Rianna Murray, assistant research professor, Maryland Institute for Applied Environmental Health; Leena Malayil, assistant research professor, Maryland Institute for Applied Environmental Health; Amy Sapkota, MPower Professor of environmental health and director of the CONSERVE Center of Excellence; and Paul Turner, associate professor, Maryland Institute for Applied Environmental Health will use a combination of citizen science, field-based research, and laboratory analyses. Results of their field-based and laboratory studies will be used to conduct safe drinking water workshops with residents.
Led by environmental engineering Assistant Professor Allison Reilly and partners like Assistant Professor Rachel Rosenberg Goldstein, this multi-institutional investigation aims to head off a looming sanitation crisis that could disproportionately harm the state's Black residents.
More than 52,000 Maryland homes within 1,000 feet of tidally influenced water rely on septic systems. Rising water levels create hydrostatic pressures that can cause septic tanks to fail by literally popping out of the ground, and the saturated soil causes effluent in septic drain fields to rise rather than sink into the ground for absorption and purification. This presents opportunities for human exposure to disease-causing pathogens and causes nutrients like nitrogen and phosphorus to seep into area waterways.
In collaboration with the Socially Responsible Agricultural Project (SRAP, Inc.), the Center for Community Engagement, Environmental Justice and Health (CEEJH) conducted a study to explore the possible connections between drinking water well proximity to concentrated animal feeding operations (CAFOs), local nitrate concentrations in groundwater and the association with special education program enrollment, math proficiency and English proficiency throughout the state of Delaware. 
Led by Professor Sacoby Wilson, CEEJH director, the study also examined whether CAFOs and their associated pollutants presented an environmental justice concern for Delaware residents.
The study is one example of the activities of the new Mid-Atlantic Climate Action Hub (MATCH), led by CEEJH and funded by the Robert Wood Johnson Foundation to address the effects of environmental racism and climate change across the Mid-Atlantic region, providing financial and training support and advocating for policy changes.
March 14 from 12 to 1:30 p.m.
During this free webinar, indigenous representatives from around the world will discuss their fight to protect rivers. Topics include the threats from megadams, goldmining, grazing and other pollution. Speakers:
Olivia Carter-Pokras, professor emerita, Department of Epidemiology and Biostatistics
Ashia Grae Wolf Wilson (United States), Klamath Tribe member and curriculum director at Rios to Rivers
Ruth Alipaz Cuqu (Bolivia), leader of the National Coordination for the Defense of Indigenous Peasant Territories and Protected Areas of Bolivia
Erick Kassongo (Congo River), president of the Centre Congolaise pour le Developpement Durable and a consultant with Conseil National des ONG de Développement de la République Démocratique du Congo
Fredy Queupil (Chile), leader of the indigenous Weche Newen organization
Safeguarding rivers helps protect sources of clean drinking water, preserves cultures and traditions, conserves reservoirs of wildlife and biodiversity, bolsters recreational economy, helps limit and control flooding, transfers nutrients, helps fight climate change and preserves a sustainable source of food, said Carter-Pokras, who organized the webinar.
"This webinar is an opportunity to bring together individuals from the Congo, from Chile, from Bolivia and the United States so they can learn from each other as well as everyone else who is participating about what they've been able to do," she said.
Categories
Research
Faculty
Departments
School of Public Health
Maryland Institute for Applied Environmental Health