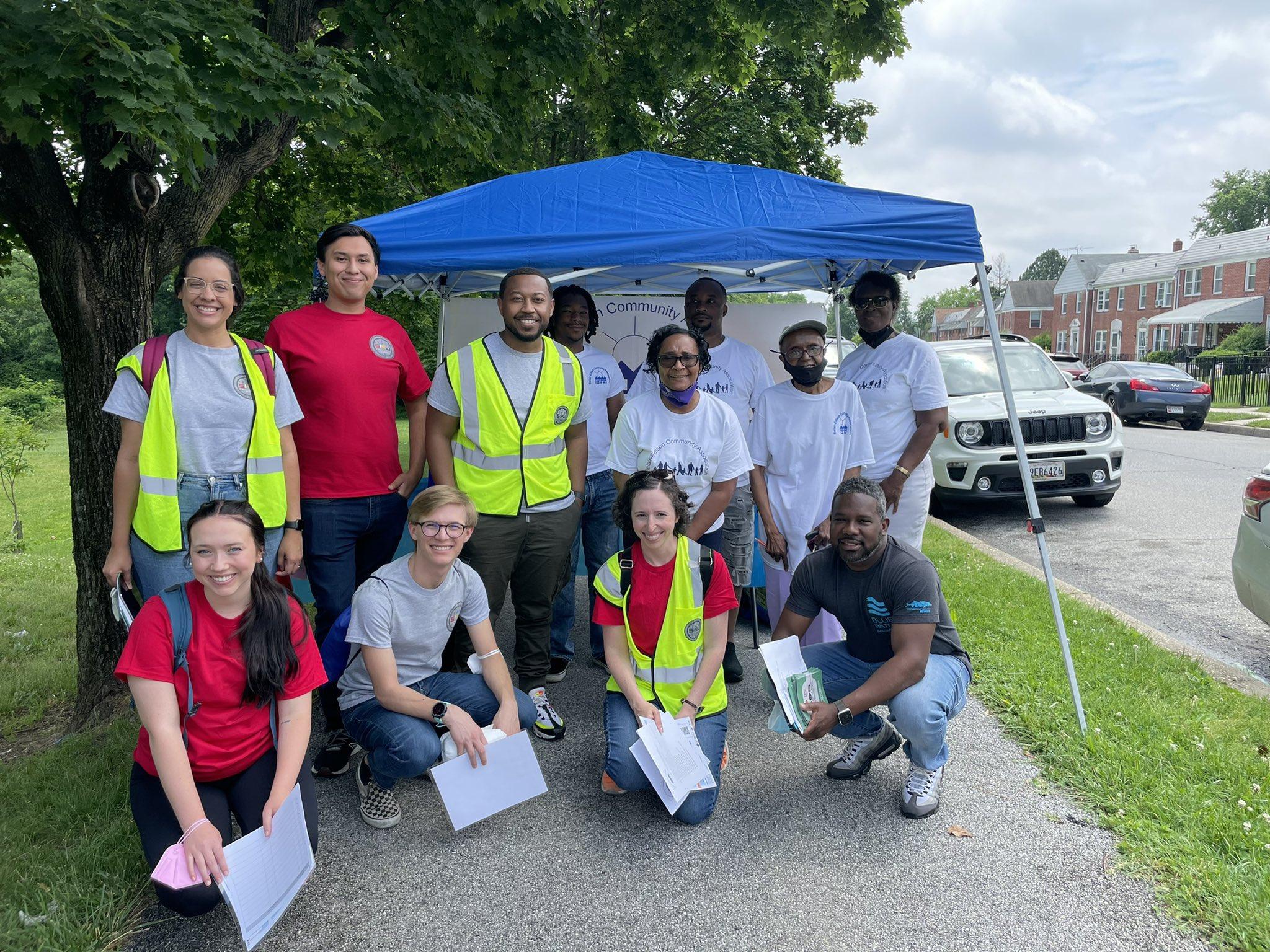 The National Institutes of Health (NIH) awarded environmental health Assistant Professor Rachel Rosenberg Goldstein its prestigious, $1.3 million New Innovator Award, recognizing Goldstein's creative, high-impact research on water quality and public health.
The five-year, New Innovator Award is part of NIH's High-Risk, High-Reward Research (HRHR) program, which is designed to support "exceptionally creative early career investigators who propose innovative, high-impact projects in the biomedical, behavioral or social sciences." Goldstein is one of 58 researchers - and the only one from the University of Maryland - to win the award this year.
Award funding will support Dr. Goldstein's research on the presence of antibiotic-resistant bacteria in sewage. 
"I am honored to receive this award from the NIH to continue my research on health risks from exposure to sewage in homes," Dr. Goldstein said "We know that wastewater can contain antibiotic-resistant bacteria and that these bacteria cause a growing number of infections. My research will determine the presence of antibiotic-resistant bacteria in sewage that backs up into homes." 
Antibiotic-resistant bacterial infections are a public health threat, and studies show that wastewater can be an environmental source for these infections. 
With this funding, Dr. Goldstein will create a community-driven Water Emergency Team (WET) to respond to basement backups and sanitary sewer overflows, the release of untreated sewage from municipal sewer systems. The research team will collect wastewater samples on site and then analyze the samples in Dr. Goldstein's on-campus Water Quality, Outreach and Wellness (WOW) Lab. 
Researchers will also interview residents to evaluate health risks linked to these events. Along with infections, exposure to waterborne pathogens and antibiotic-resistant bacteria can lead to gastrointestinal illnesses and anxiety
"By understanding sources of antibiotic-resistant bacteria in the environment, we can reduce exposure to these pathogens and the infections they cause, especially in underserved communities," Dr. Goldstein said.
Dr. Goldstein and Associate Professor Marccus Hendricks from the University of Maryland School of Architecture, Planning and Preservation are also lead investigators on a University of Maryland Grand Challenges project studying sanitary sewer overflows in homes throughout Baltimore City and surrounding areas. 
Established in 2007, the New Innovator Award recognizes early career researchers who are within 10 years of their final degree or clinical residency and have not yet received a research project grant or equivalent NIH grant. It is part of the NIH Common Fund, which encourages collaboration and supports a series of NIH-wide programs
"The HRHR program is a pillar for innovation here at NIH, providing support to transformational research, with advances in biomedical and behavioral science," said Robert W. Eisinger, acting director of the Division of Program Coordination, Planning, and Strategic Initiatives, which oversees the NIH Common Fund. "These awards align with the Common Fund's mandate to support science expected to have exceptionally high and broadly applicable impact."
Dr. Goldstein received a Ph.D. in toxicology and environmental health and an MPH in environmental health sciences from the University of Maryland. She joined the University of Maryland School of Public Health faculty in 2020. 
Categories
Faculty
Research
Departments
School of Public Health
Maryland Institute for Applied Environmental Health