Back to Faculty & Staff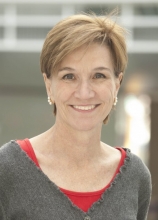 Chessa Lutter
Adjunct Research Professor, Family Science
Dr. Chessa Lutter has worked for more than 25 years on policies and programs to improve maternal and child nutrition in low- and middle-income countries, working with the World Health Organization (WHO), other United Nations Organizations and non-governmental organizations. 
Areas of Interest
Adjuncts and Affiliates
Dr. Lutter recently retired from a 19-year career as a Senior Advisor in Food and Nutrition at the Pan American Health Organization (PAHO), the regional office of WHO for the Americas. At PAHO, she led the development and evaluation of multiple regional nutrition strategies and action plans; most recently a Plan of Action for the Prevention of Obesity in Children and Adolescents, unanimously approved by all member states in 2014. Prior to joining PAHO, she worked for the Food and Nutrition Board, U.S. National Academy of Sciences, and a nongovernmental organization dedicated to promoting breastfeeding. Her many peer-reviewed papers on child growth, breastfeeding, complementary feeding and child obesity have appeared in major nutrition and health journals. She has also led the development of several internationally-accepted PAHO/WHO documents identifying best practices in child nutrition. Dr. Lutter holds a MS and PhD in nutrition from Cornell University and a BS in natural resources from the University of California at Berkeley.