Back to Faculty & Staff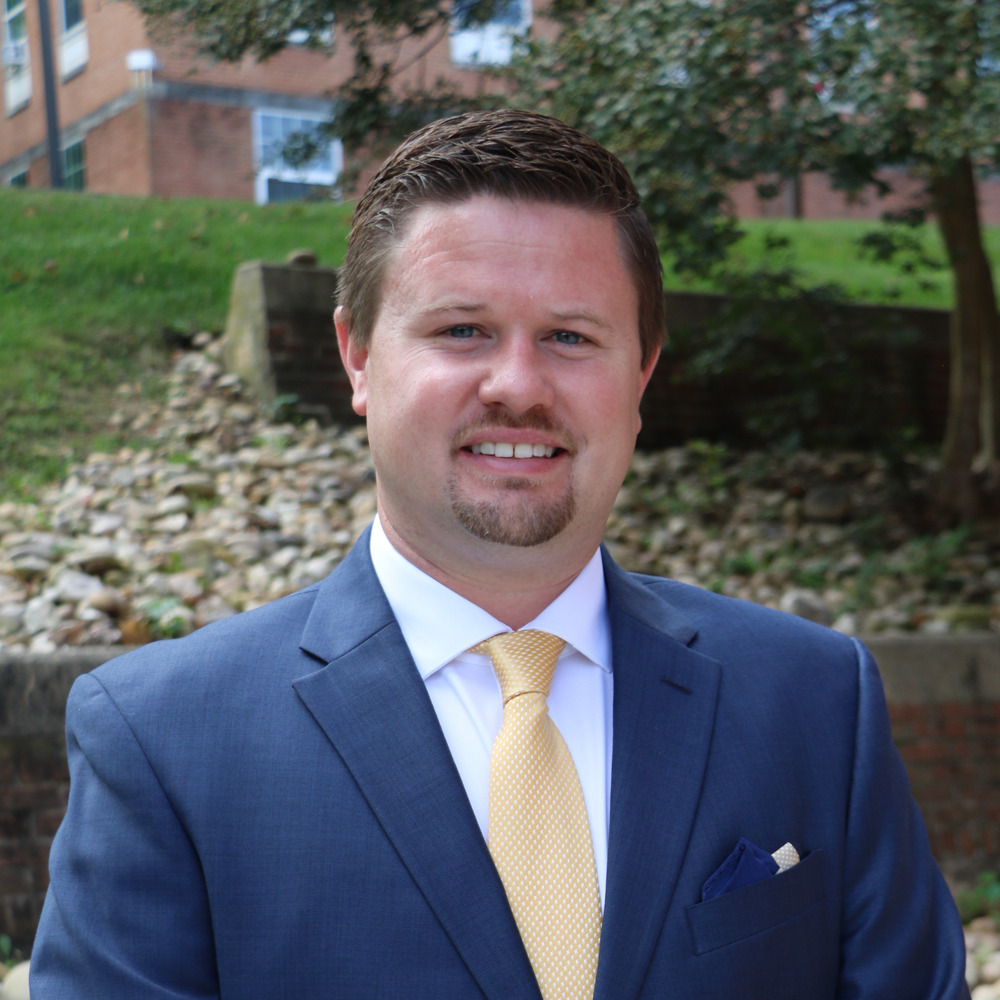 Download CV
Colton (Tanner) Kilpatrick
Assistant Clinical Professor and Director of Graduate Studies, Family Science
Dr. Kilpatrick is an Assistant Clinical Professor and Director of Graduate Studies in Family Science in the School of Public Health at the University of Maryland, College Park. His research interest are focused on how criminal justice contact may impact individual health and couple relationships.
Contact
SPH 1142EE
(301) 405-3500
Departments/Units
Areas of Interest
Criminal Justice Contact; Individual Health; Couple Relationships
As the Director of Graduate Studies, Dr. Kilpatrick manages all recruitment activities and organizes all admission processes with the Graduate Committee, Chair, CFT Director, and other faculty. He assists graduate students with registration, Progress to Degree, course plans, and graduation clearances for CFT students. He also serves on the DGS/CGS campus committee and the School of Public Health VPAC committee.
PhD, Child and Family Studies, 2021, University of Tennessee
MS, Child and Family Studies, 2018, University of Tennessee
MEd, Agricultural Education, Leadership, and Communication, Texas A&M University
BS, Animal Science, Texas A&M University
FMSC 170 Modern Families
FMSC 330 Family Theories and Patterns
Extraordinary Professional Promise, University of Tennessee, 2018
Superior Service, Texas A&M AgriLife Extension, 2016
Kilpatrick, T., Johnson, E. I., Bohon, S. A., Bolland, A. C., & Bolland, J. M. (2021). Racial discrimination as a mediator between criminal justice contact and depressive symptoms among African American women: Analysis of the MYPS Survey. Journal of Offender Rehabilitation. 60(4), 215-231. https://doi.org/10.1080/10509674.2021.1909198
Johnson, E. I., Kilpatrick, T., Bolland, A. C., & Bolland, J. M. (2020). Positive youth development in the context of household member contact with the criminal justice system. Child and Youth Services Review, 114, 1-11. https://doi.org/10.1016/j.childyouth.2020.105033
Johnson, E. I., Kilpatrick, T., Bolland, A. C., & Bolland, J. M. (2019). Household member arrest and adolescent substance use: The mediating roles of parenting and youth psychological distress. Criminal Justice and Behavior, 46(8), 1088-1105. https://doi.org/10.1177/0093854819858121
Elledge, L. C., Smith, D. E., Kilpatrick, C. T., McClain, C. M., & Moore, T. M. (2019). The associations between bullying victimization and internalizing distress, suicidality, and substance use in Jamaican adolescents: The moderating role of parental involvement. Journal of Social and Personal Relationships, 36(7) 2202-2220. https://doi.org/10.1177/0265407518786804
Smith, D. E., & Kilpatrick, C. T. (2017). School bullying in the Jamaican context through an ecological lens. Global Studies of Childhood, 1-13. https://doi.org/10.1177/2043610617723736