Back to Faculty & Staff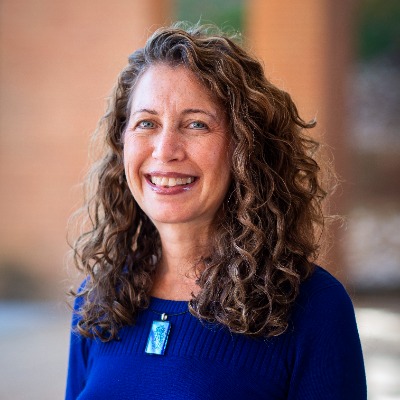 Download CV
Elisabeth Maring
Clinical Professor, Family Science
Dr. Elisabeth Maring is the Associate Director of the Global Health Initiative. She directs the Global Public Health Scholars program, advises Public Health Beyond Borders (PHBB) and leads study abroad, traveling to India, Sierra Leone, Peru and Ethiopia. Maring is a qualitative researcher studying community violence, substance abuse, healthy homes and global families. Maring has a background with Extension and as a direct service provider to low-income, high-risk adolescents and their families.
Contact
SPH | Room 1142DD
(301) 405-8339
Departments/Units
Areas of Interest
Core Faculty
Family Resilience; Global Health
PhD, Family Science, 2006
University of Maryland
MEd, Risk and Resilience for Adolescent Youth, 1996
Harvard University
BA, Psychology and Religion, 1993
Emory University
FMSC110 Families and Global Health
SPHL260 Public health without borders: Designing Culturally Competent Global Health Projects
FMSC280 Global Child and Family Health: Getting there through Innovation
FMSC265 Teaching Menstrual Health: Dispelling Myths and Misconceptions
Donna B. Hamilton Award for Excellence, Undergraduate Studies, UMD, 2022
Public Health Practice Award to Elisabeth Maring and PHBB, SPH-UMD, 2022
Ken Joseph Outstanding Mentor Award, College Park Scholars, 2019
Global Classroom selected with Dr. Madhu Kushwaha, Banaras Hindu University, Menstrual Health: Dispelling Myths and Misconceptions, 2021-2023
Stamp Service-Learning Fellowship, 2015-2016
Jerry P. Wrenn Outstanding Service Award, SPH-UMD, 2016-2017
Outstanding Advisor for a Student Organization, Nominated by students in the Half the Sky Movement, Selection Committee in Center for Campus Life, UMD, 2014
George F. Kramer Practitioner of the Year Award, SPH-UMD, 2010
Murray, R.T. Murray, Drew, L.B. Memmott, C., Bangura, Y., Maring, E.F. (2021). A community's experience during and after the Ebola epidemic of 2014 – 2016 in Sierra Leone: A Qualitative Study. PLOS Neglected Tropical Diseases.

Murray, R.T., Rosenberg Goldstein, R.E., Maring, E.F., Pee, D.G., Aspinwall, K., Wilson, S.M., Sapkota, A.R. (2018). Prevalence of microbiological and chemical contaminants in private drinking water wells in Maryland. Int. J. Environ. Res. Public Health, 15, doi:10.3390/ijerph15081686.

Maring, E.F. & Ahmed, N. (2018). Identifying distinctions between undergraduate and graduate global health programs. Journal of Global Health Reports.

Craddock, H., Maring, E.F., Grutzmacher, S., Nurgi, S., & Bashme, K.T. (2020). Foodborne illness and childhood diarrhea in Debre Berhan, Ethiopia: Preliminary efforts to assess risk in the home environment and develop educational interventions.

Mammen, S., Sano, Y., Braun, B., & Maring, E.F. (2018). Shaping core health messages: Rural, low-income mothers speak through participatory action research. Health Communication. DOI: 10.1080/10410236.2018.1465792

Aldoory, L., Braun, B., Maring, E.F., Briones, R., & Duggal, M. (2015). Empowerment in the process of health messaging for rural, low-income mothers: An exploratory message design project, Women and Health.

Ginter, A., Maring, E.F., Paleg, B., & Valluri, S. (2013). Using clicker technology with rural, low-income women: An innovative case study. Journal of Extension, 51(4).

Maring, E.F., & Koblinsky, S.K. (2013). Teachers' Challenges, Strategies, and Support Needs in Schools affected by Community Violence: A Qualitative Study. Journal of School Health, 83(6), 379-388.

Maring, E.F., Wallen, J., Malik, B.B. (2012, December). Drug Abuse in India: Grounding Research in an Ecological Risk and Resilience Framework. Family and Consumer Sciences Research Journal.