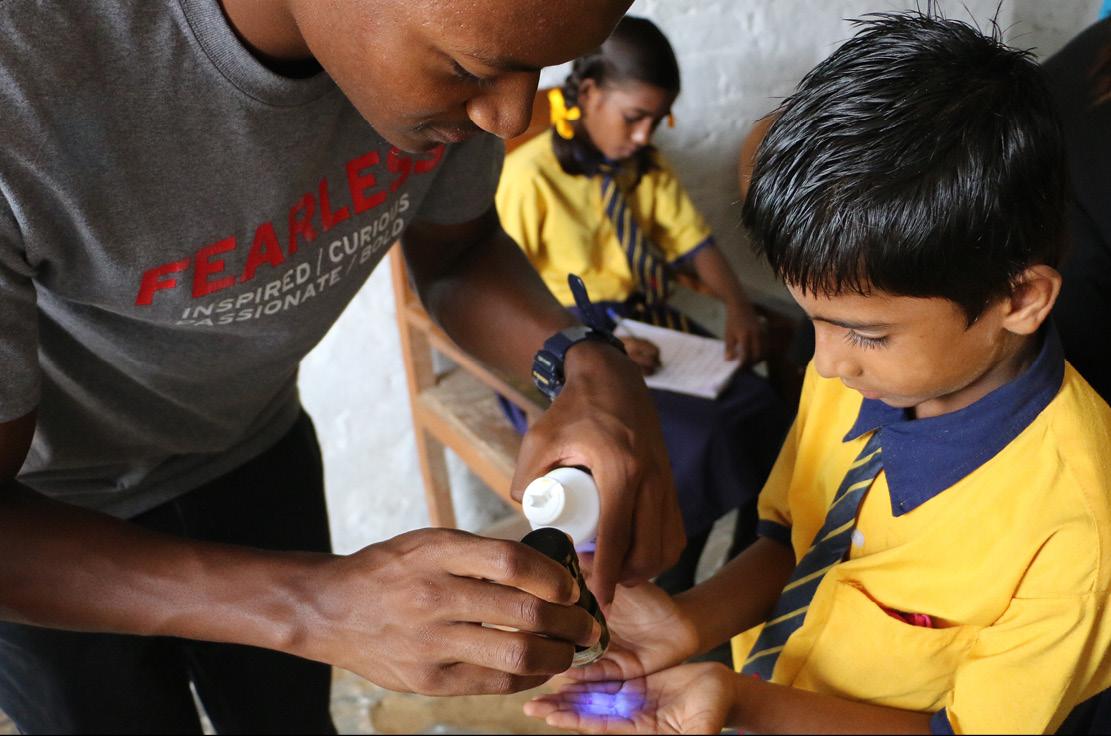 Our Mission
The Global Health Initiative (GHI) offers interdisciplinary opportunities for meaningful research, innovative education and experiential service to improve public health. Using theoretical and applied approaches, we tackle hard problems while fostering sustainable and equitable global partnerships.
Vision and Goals
We aim to lead and support members of the University of Maryland community in pursuit of educational, research and real-world experiences to advance public health around the globe.
In the coming decade, the GHI will be recognized as a leading global health center, housed in a public university, promoting partnerships to address critical public health issues and advance innovative education and research. Members of the UMD community and beyond will come to the GHI for skill- and connection-building opportunities and training. The GHI distinguishes itself in its core values of promoting cultural competence and collaborative problem-solving.
Public Health Beyond Borders has been incredible. I've been able to lead groups of other students to deliver health education workshops abroad.
UMD Today News
Sorry, no news articles available.