Back to Faculty & Staff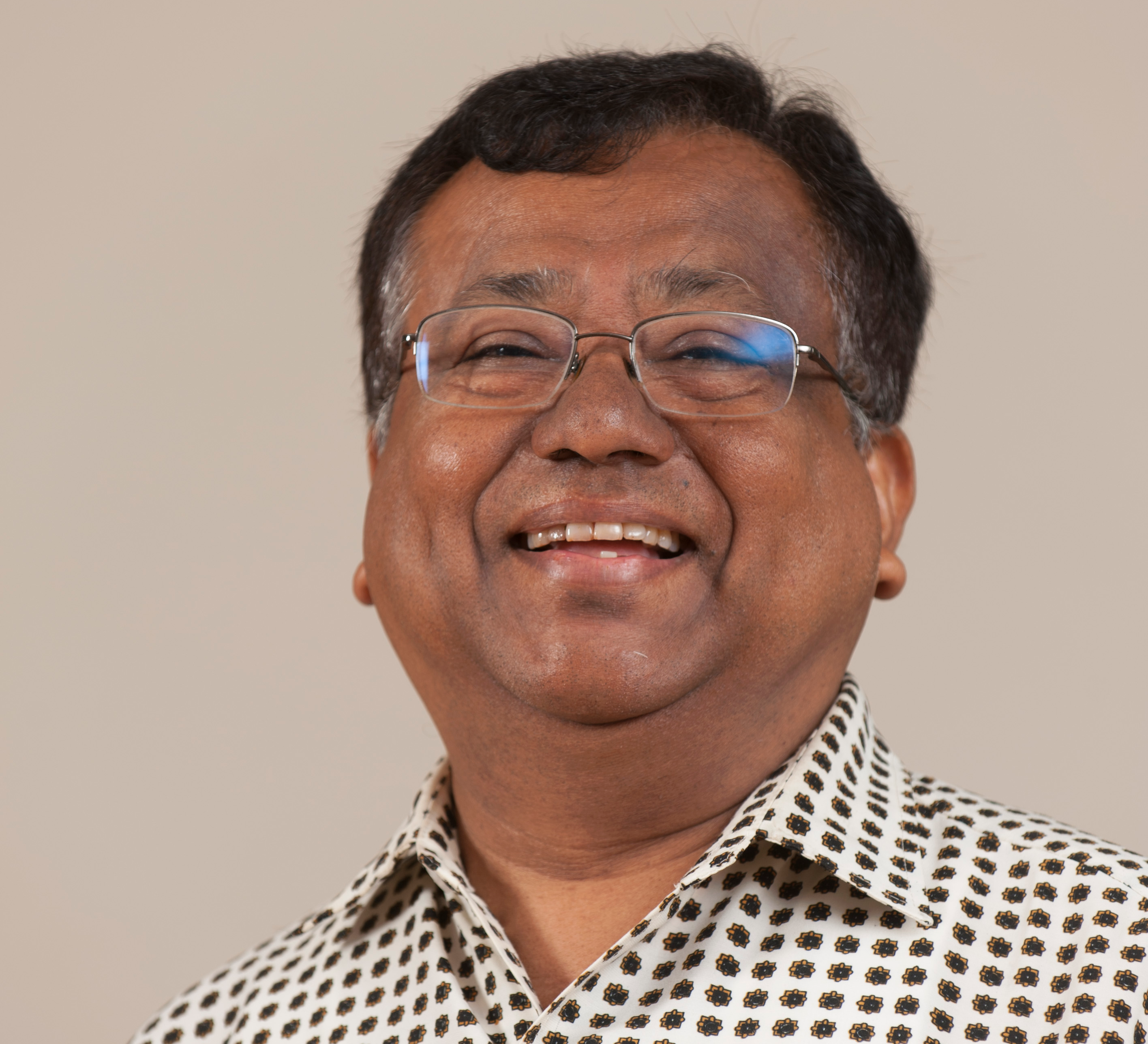 Download CV
Muhiuddin Haider
Clinical Professor, Maryland Institute for Applied Environmental Health
Muhiuddin Haider, PhD, is a Clinical Professor in Global Health at the University of Maryland School of Public Health's Institute for Applied Environmental Health. Since 2009, he has been teaching undergraduate courses under the Public Health Science and Global Health Scholars Programs, while also teaching graduate-level courses in the Global Health Certificate Program offered through the University of Maryland School of Public Health.
Contact
SPH | Room 2240
(301) 405-7431
Departments/Units
CONSERVE Center for Sustainable Water Reuse, Food and Health
Areas of Interest
Core Faculty
Global Health : Reproductive Health/Family Planning; HIV/AIDS; Child Survival; Avian Influenza; Public-Private Partnership; Governance; Capacity Building
Dr. Muhiuddin Haider is a highly skilled public health professional who has managed and led diverse public health projects and research studies in more than a dozen countries worldwide over the past thirty years, on behalf of several international agencies and universities. He has assisted multi-sector initiatives to advance the delivery of quality health care services in the areas of Avian Influenza, HIV/AIDS, TB, RH/FP, Malaria, and has developed expertise in the areas of health communication, health promotion, health education and social marketing.
His research into strategies of behavior change, application of social marketing tools and communications capacity building has led to several acclaimed publications. He has led major public health projects in several countries in Africa and Asia, for which he utilized technical skills to stimulate innovative and culturally sensitive approaches grounded in organizational and technical soundness. His recent research and programmatic work has focused on avian and pandemic influenza, for which he has contributed to creating and adapting IEC, BCC and IPC training materials to establish and implement best practices within public health care systems and promote public-private partnerships.
Haider has worked collaboratively on numerous occasions with counterparts in the veterinary and agriculture sectors and has advanced the "One World, One Health" framework through curriculum development, targeted coursework for public health students and the development of a concept paper endorsed by the DOD Veterinary Service Activity, Princeton University-based One Health Initiative Advocacy Group, Agricultural Research Service, DOA and WHO.
Haider has developed and conducted training sessions for Media/Health Reporting with a special focus on AI through DOS/VOA and IBB. Recently, he was awarded a Fulbright Scholar Grant to assist the Ecuadorian Nutritional Program, Universidad De Saint Francisco in Quito.
PhD, Population Education, 1980
University of Michigan
MS, Population Planning, 1976
University of Michigan
MA, Communications, 1975
Michigan State University
MIEH605 Fundamentals of Global Health
MIEH620 Global Health Communication and Promotion
MIEH610 Global Health Planning and Evaluation
SPHL640 Social Marketing
Best Paper Award, Business and Health Administration Association, 2012
Recognition in Montclair WHO's Who in Healthcare, 2007-2008
Professional Ethics, AKIDA, Pakistan, 1998
Professional Citation, Population Action Council, Washington, D.C., 1982
Population and Development Policy Programme Fellowship,
Bettelle Human Affairs Research Centers of Seattle and Washington, D.C., 1978-1982
Bentley Foundation Award, Michigan, 1978
UNESCO/UNFPA Fellowship Award, 1978
Professional Development Award, Population Institute, East-West Center, Honolulu, Hawaii, 1976
Haider, M. The global development alliance; Partnerships around HIV/AIDS and neglected diseases. Business research yearbook: Global business perspectives. 2007; 14(2).
Haider, M. ed. [Authored Ch. Introduction, 1, 10, 24, 27] Global Public Health Communication: Challenges, Perspectives, and Strategies. Boston: Jones and Bartlett; 2005.
Haider, M. Introduction. In: Sposato, S., Smith, WA. Radio: A Post Nine-Eleven Strategy for Reaching the World's Poor. Lanham, MD: University Press of America; 2005: ixx-xxvii.
Haider, M, Subramanian, A. Analysis of Experience: The Role of Public-private Partnerships in HIV/AIDS Prevention, Control, and Treatment Programming. Lanham, MD: University Press of America; 2004.
Haider, M. Village Level Integrated Population Education: A Case Study of Bangladesh. American University Press; 1982.