Back to Faculty & Staff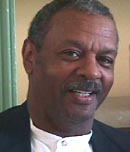 Noel Myricks
Associate Professor Emeritus, Family Science
Contact
Departments/Units
Areas of Interest
Emeriti
Ed.D., Counseling Psychology and Higher Education, 1974
The American University
JD, 1970
Howard University
Kirwan Undergraduate Education Award, 2003
University System of Maryland Board of Regents Faculty Award for Excellence in Mentoring, 2003
Author of funded grants totaling $350,000 for Provident Hospital/Baltimore Urban League to improve cultural awareness among child protection personnel in the field of child abuse/neglect.
Director and Coach of five University of Maryland National Mock Trial Teams; coached teams to 5 national championships (2000, 1998, 1996, 1993, 1992) and 11 eastern regional championships.
Honors include appointment by President of the United States as an educational consultant and advisor to the President, US Congress and the Secretary of Education on policies involving extension and continuing education programs in post-secondary education (1978-81).
Certified as a Family and Civil Mediator
Listed in Who's Who in American Law and Who's Who Among Black Americans. 
Bishop, E. P., & Myricks, N. (2004). Sex reassignment surgery: When is a "he" a "she" for the purpose of marriage in the United States? American Journal of Family Law, 18, 30-35.
Myricks, N. (2003). Freedom of movement: The custodial parent's right to relocate with child. Family Law Update.
Myricks, N. (2003). DNA testing and child support: Can the truth really set you free? Family Law Journal.
Myricks, N. (1997). Same-sex marriage: An idea whose time has come? In Wiley Family Law Update 1997 (pp. 65-81). New York: John Wiley & Sons, Inc.
Rubin, R. H., & Myricks, N. (1995). Legalizing gay and lesbian marriages: Trends and policy implications. American Journal of Family Law, 9(1), 35-44.
Myricks, N., & Ferrulo, D. (1986). Race and child custody disputes. Family Relations, 35(2), 325-328.