Back to Faculty & Staff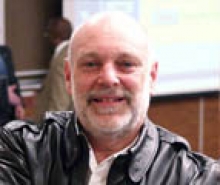 Samuel (Woodie) Kessel
Professor of the Practice, Family Science
Areas of Interest
Core Faculty
M.D., Albert Einstein College of Medicine, Bronx, NY M.P.H., Johns Hopkins University, Baltimore, MD
Senior program director and administrator for the achievement of national health promotion and disease prevention objectives, conduct of applied medical research and discovery, implementation of effective community-based programs, and advancement of professional education.
Senior advisor on public health, health policy, and child and family health matters to the White House, Cabinet Secretaries, Surgeon Generals, and Health and Human Services officials spanning eight administrations.
Investigator for the development of new knowledge and science-based public policy.
Health care practitioner in urban and inner-city communities.
Counselor and advocate for the improvement of child, family, and community health; the attainment of science-based and performance-based systems results; the advancement of public and private enterprise; the realization of cultural and discipline diversity; and the promotion of team spirit and human potential.
Developed the principles for and directed operations of the President's Safe and Bright Futures for Children Initiative, the President's HealthierUS – Healthier Children and Youths, the President's Task Force Children's Environmental Health and Safety and the President's State Children's Health Insurance Program.
Assistant Professor of Pediatrics, Department of Pediatrics, Uniformed Services University of the Health Sciences
Clinical Instructor, Department of Child Health & Development Children's Hospital National Medical Center, George Washington University, Washington, DC
Author of 19 articles in referred journals and a book chapter as well as 13 major research and technical reports.
Kessel, S. S., Soto-Torres, L. E., Kogan, M. D., Koontz, A. M., Fingerhut, L. A., & Ellison, B. F. (1994). America's children: Disparities among key maternal and child health measures. In H. M. Wallace, R. P. Nelson, & P. J. Sweeney (Ed.), Maternal and Child Health (4th ed.).Oakland, CA: Third Party Publishing Company.
Kiely, M., Drum, A. M., & Kessel, W. (1998). Early discharge: Risks, benefits, and who decides. Clinics in Perinatology, 25(3), 539-553.
Braveman, P., Kessel, W., Egerter, S., & Richmond, J. B. (1997). Early discharge and evidence based practice: Good science and good judgment. Journal of the American Medical Association, 278(4), 334-336.
Fishman, M., Kessel, W., Brannon, E., Papai, J, Heppel, D, & Nora, A. H. (1997). Collaborative office rounds: Continuing education in the psychosocial/developmental aspects of child health. Pediatrics, 99(4), http://www.pediatrics.org/cgi/content/full/99/4/e5.
Yu, S. M., Keppel, K. G., Singh, G. K., & Kessel, W. (1996). Preconceptional and prenatal multivitamin-mineral supplement use in the 1988 National Maternal and Infant Health Survey. American Journal of Public Health, 86(2), 240-242.