Back to Faculty & Staff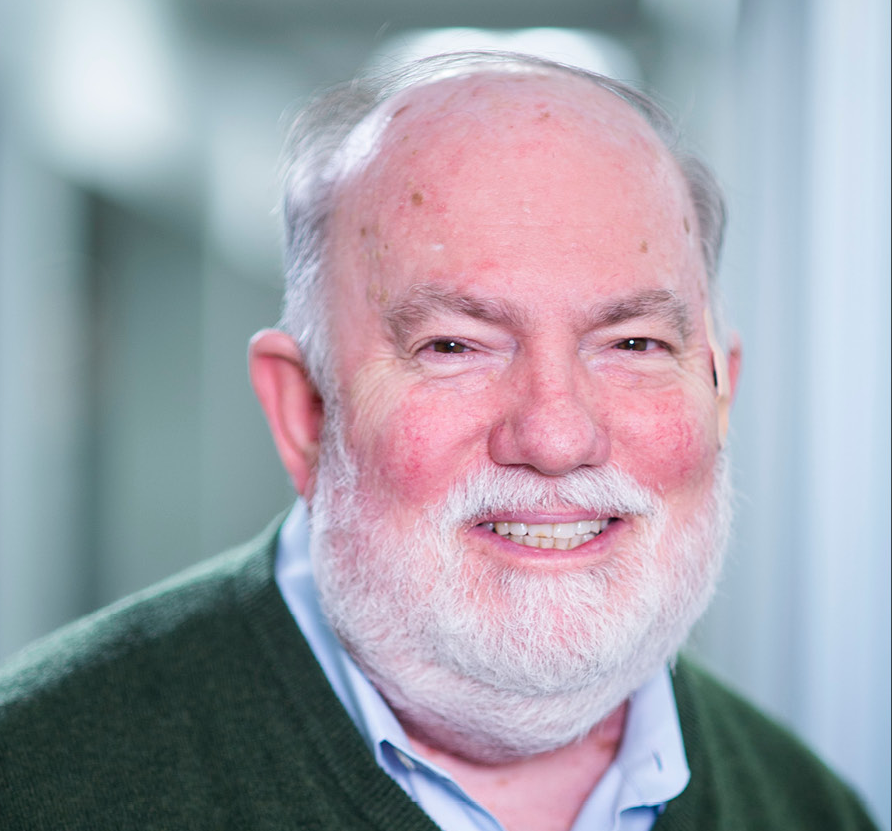 Download CV
Steven Ault
Lecturer, Epidemiology and Biostatistics
As an Adjunct Lecturer/Instructor, Steven Ault teaches infectious disease epidemiology, global health and program and project policy planning and evaluation part-time. He is a public health biologist with over 30 years of technical, supervisorial and managerial experience in international public health and development programs and projects, principally in Latin America and the Caribbean. Ault retired from PAHO/WHO in 2015 after 20 years of service, lastly as Senior Advisor for Neglected Infectious and Tropical Diseases.
Areas of Interest
Adjuncts and Affiliates
Tropical Infectious Diseases; Global Health; Zoonoses and One Health; Field Epidemiology; Latin America and the Caribbean
Steven K. Ault is a public health biologist who retired in late 2015 as the Senior Advisor for Neglected Infectious Diseases at the Pan American Health Organization, Regional Office of the World Health Organization (PAHO/WHO) in Washington, D.C., after 20 years of service. His portfolio included program coordinator of neglected tropical diseases elimination and control. He served with PAHO/WHO in Guatemala as the country advisor on environmental and occupational health (1997-1999) and in Brazil as the regional ecologist on infectious diseases (1999-2005).
From 1980 through 1996, he served variously as a Foreign Affairs Specialist in USAID's Health Program and Policy Coordination (1980-81), Technical Director for Public Health in the U.S. Agency for International Development's Environmental Health Project (1994–1997), Deputy Director of the California EPA Comparative Risk Project (1991–1993) and Chief of Research Services at the California Integrated Waste Management Board/California EPA.
Additionally, he was a senior lecturer (part-time) in environmental studies at California State University-Sacramento and worked as a Registered Environmental Health Specialist, serving three counties in California. Currently, he is a member of an advisory committee of an international NGO addressing podoconiosis. He recently served as an external consultant on infectious disease elimination for PAHO/WHO and as a member of two PAHO/WHO Technical Advisory Groups (Health in the Americas: Public Health Entomology) and a technical adviser in vector control and zoonoses to the National Environmental Health Association (NEHA). He consults in international public health from Alexandria, Virginia.
Steven did his undergraduate and graduate studies at the University of California (Davis and Berkeley) and the Liverpool School of Tropical Medicine/University of Liverpool. He has published 25 peer-reviewed papers, numerous technical reports and several book chapters in tropical public health themes.
In the UMD School of Public Health, he serves as an adjunct lecturer and guest instructor in EPIB and MIAEH's Global Health Certificate program, as well as an online adjunct lecturer for SPHL610 (Program and Policy Planning, Implementation and Evaluation). He is a Registered Environmental Health Specialist (NEHA), member of ACGIH (American Conference of Governmental Industrial Hygienists) and professional biologist (MRSB, Member of the Royal Society of Biology of the UK).
BS, Entomology, 1974
University of California at Davis,
MSc, Applied Parasitology, 1975
Liverpool School of Tropical Medicine, University of Liverpool, England.
MS, Candidate in International Agricultural Development, 1982
University of California at Davis
PhD, Entomology and Ecology, 1983 and 1994
University of California at Davis and Berkeley,
Graduate Certificate Program, Occupational and Environmental Health, 1997
George Washington University School of Medicine and Health Sciences
EPIB330 The Coming Plague: Public Health Perspectives
EPIB632 The Coming Plague: Public Health Perspectives 
MIEH605 Fundamentals of Global Health
SPHL610 Program and Policy Planning, Implementation and Evaluation
Robert S. McNamara Fellow of the World Bank, 1983-84
PAHO/WHO Merit Promotion Award, 2012
PAHO/WHO Outstanding Team Award as member of Influenza A (H1N1) emergency response team to combat the H1N1 Pandemic, 2010.
Member, Royal Society of Biology (MRSB) (U.K.), since 2017.
Commendations for Outstanding Service: Nevada County Department of Environmental Health, 1987
California Integrated Waste Management Board and California EPA, 1991, 1993 and 1994
Universidad de San Carlos Faculty of Medical Sciences, MPH Program, Guatemala City, Guatemala, 1999
 
The Decline of Dengue in the Americas in 2017: Discussion of Multiple Hypotheses. Freddy Perez, Anthony Llau, Gamaliel Gutierrez, Haroldo Bezerra, Giovanini Coelho, Steven Ault, et al. 2019. Tropical Medicine & International Health.
Understanding Behavior of Microcredit Borrowers on Solid Waste Management in Gazipur, Bangladesh. Baker F, Tasnim N, Tazim N, Sara HH, Pyuzza R, Ahmed SN, Ault S, and Haider M. J Community Med Health Care. 2018; 3(1): 1024.
History and evolution of influenza control through vaccination: from the first monovalent vaccine to universal vaccines. Barberis I, Myles P, Ault SK, Bragazzi NI, Martini M. J Prev Med Hyg 2016: 57: E115-E120.
Governance, organization, accountability and sustainability of a region-wide school-based deworming program in Loreto, Peru. Ferruci HR, Razuri H, Casapia M, Rahme E, Silva H, Ault S, Blouin B, Mofid LS, Montresor A, Gyorkos TW. Acta Trop. 2016 Jul;159:219-26.
Neglected Infectious Diseases in the Americas: Success Stories and Innovation to Reach the Neediest. 2016. PAHO/WHO [corporate author]. PAHO/WHO, Washington, DC. 166 pgs. [Technical writing contributions by SK Ault cited on pg. 5]
Schistosomiasis prevalence and intensity of infection in Latin America and the Caribbean countries, 1942-2014. A systematic review in the context of a regional elimination goal. Zoni AC, Catala L, Ault SK. PLoS Negl Trop Dis. 2016 Mar 23;10(3):e0004493.
A systematic review of schistosomiasis in the Americas, 1942-2014: Why surveillance matters. Catala L, Zoni AC, Ault SK, Garancher L. Proceedings, 4th Regional Public Health, Surveillance and Alert Conference, Fort de France, Martinique, France, 05-07 November 2015. Départemente Coordination des Alertes et de des Régions, Institut de Veille Sanitaire, www.invs.sante.fr and http://www.meetingoutremer.com/jirv-4emes-journees-interregionales-de-veille-sanitaire/
Methodological Bias Can Lead the Cochrane Collaboration to Irrelevance in Public Health Decision-Making. Montresor A, Addiss D, Albonico M, Ali SM, Ault SK et al. PLoS Negl Trop Dis. 2015 Oct 22;9(10):e0004165. doi: 10.1371/journal.pntd.0004165. eCollection 2015 Oct.
High prevalence of soil-transmitted helminths in Southern Belize-highlighting opportunity for control interventions. Kaminsky RG, Ault SK, Castillo P, Serrano K, Troya G. Asian Pac J Trop Biomed. 2014 May;4(5):345-53. doi: 10.12980/APJTB.4.201414B3.
[The road to elimination: an overview of neglected infectious diseases in Latin America and the Caribbean]. Ault SK, Catalá Pascual L, Grados-Zavala ME, Gonzálvez García G, Castellanos LG. Rev Peru Med Exp Salud Publica. 2014 Apr;31(2):319-25. Spanish.