Back to Faculty & Staff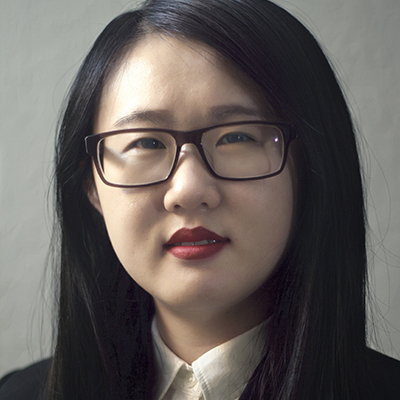 Xuanzi (Shirley) Qin
Assistant Professor
Xuanzi (Shirley) Qin is an Assistant Professor of Health Policy and Management at the University of Maryland School of Public Health. Her research interests include pharmaceutical policy, Medicare, and access to cancer care. Her work seeks to understand how health policy and economic factors affect cancer care and outcomes. She has expertise in using Medicare and Medicaid administrative data (Medicare Part A/B/C/D, Part D formulary, MDS, ACO, Medicaid MAX/TAF) to understand mechanisms of healthcare use.
Contact
SPH Building, Room 2379
Areas of Interest
Core Faculty
Cancer care and outcomes; Medicare; pharmaceutical policy; aging and long-term care; health economics
PhD, Health Services Research, Policy, and Administration, University of Minnesota Twin Cities, 2020
MSPH, Health Policy and Health Services Research, Emory University, 2014
HLSA 714 Economic Evaluation of Medical Care 
An introduction to cost-effectiveness analysis of health interventions using the decision tree models and the Markov models.
Qin, X., Huckfeldt, P., Abraham, J., Yee, D., & Virnig, B. A. (2023). Was Unstable Medicaid Coverage Among Older Medicare Beneficiaries Associated With Worse Clinical Outcomes? Evidence From the Delivery of Breast Cancer Care. Medical Care, 10-1097.
Joyce, D. D., Qin, X., Sharma, V., Boorjian, S. A., Barocas, D. A., Dusetzina, S. B., & Moses, K. A. (2023). The Impact of Medicare Low-income Subsidy on Access to Treatment, Treatment Choice, and Oncologic Outcomes in Patients With Metastatic Prostate Cancer. The Journal of Urology, 10-1097.
Dusetzina, S. B., Huskamp, H. A., Qin, X., & Keating, N. L. (2022). Prescription Drug Spending in Fee-for-Service Medicare, 2008-2019. JAMA, 328(15), 1515-1522.
Qin, X., Huckfeldt, P., Abraham, J., Yee, D., & Virnig, B. A. (2022). Hormonal Therapy Drug Switching, Out-of-Pocket Costs, and Adherence Among Older Women With Breast Cancer. JNCI: Journal of the National Cancer Institute, 114(7), 1029–1035.
Hwang, T. J., Qin, X., Keating, N. L., Huskamp, H. A., & Dusetzina, S. B. (2022). Assessment of Out-of-Pocket Costs With Rebate Pass-through for Brand-name Cancer Drugs Under Medicare Part D. JAMA oncology, 8(1), 155-156.
Qin, X., Huckfeldt, P., Abraham, J., Yee, D., & Virnig, B. A. (2021). Generic entry of aromatase inhibitors and pharmaceutical access: Initiation of hormonal therapy, timeliness of initiation, and drug choice. Research in Social and Administrative Pharmacy, 17(9), 1588-1595.
Qin, X., Baker, Z. G., Jarosek, S., Woodhouse, M., Chu, H., McCarthy, T., & Shippee, T. P. (2021). Longitudinal Comparison of Stability and Sensitivity in Quality of Life Scores Among Nursing Home Residents With and Without Diagnoses of Alzheimer's Disease and Related Dementias. Innovation in aging, 5(3), igab024.
Cross, D. A., Qin, X., Huckfeldt, P., Jarosek, S., Parsons, H., & Golberstein, E. (2020). Use of Medicare's behavioral health integration service codes in the first two years: an observational study. Journal of general internal medicine, 35(12), 3745-3746.
Qin, X., Nagler, R. H., Fowler, E. F., & Gollust, S. E. (2019). US women's perceived importance of the harms and benefits of mammograms and associations with screening ambivalence: Results from a national survey. Preventive medicine, 123, 130-137.
Gollust, S. E., Qin, X., Wilcock, A. D., Baum, L. M., Barry, C. L., Niederdeppe, J., Fowler EF, Karaca-Mandic, P. (2017). Search and you shall find: Geographic characteristics associated with google searches during the affordable care act's first enrollment period. Medical Care Research and Review, 74(6), 723-735.
Qin, X., Tangka, F. K., Guy, G. P., & Howard, D. H. (2017). Mammography rates after the 2009 revision to the United States Preventive Services Task Force breast cancer screening recommendation. Cancer Causes & Control, 28(1), 41-48.