Overview
The Woodlawn Study is a landmark study of a group of youth who attended first grade in one of 13 schools in the Woodlawn neighborhood of Chicago in 1966-1967. 1,242 first graders joined the study at age 6 and we are currently reaching out to previous participants for an age 62-63 interview.
Despite living in the one of the poorest of 76 community areas in Chicago when the study began (1966), Woodlawn Study participants have shown remarkable resiliency, as well as some struggles. They have shared this information over time with follow-up assessments in adolescence (1976), young adulthood (1992), and midlife (2002). With this information, researchers have learned a lot about achieving success in school and over the life course.
Why Do Participants Continue in the Study?
Everyone who participated previously in the Woodlawn Study is irreplaceable. If we understand how everyone is doing now, we can look back to earlier situations and experiences to understand what leads to success. This information will be used for programs to help others age successfully.
How Do Participants Stay Involved?
If you are a Woodlawn cohort participant, please call 833-978-0070 or email woodlawn@umd.edu for more information or to schedule your 90 minute interview.
$100-$125 offered for participation.
Who Are the Interviewers?
Brittany Bugbee serves as the Project Director, primarily responsible for finding participants and scheduling interviews. The interviewers are undergraduates and graduate students at the University of Maryland School of Public Health.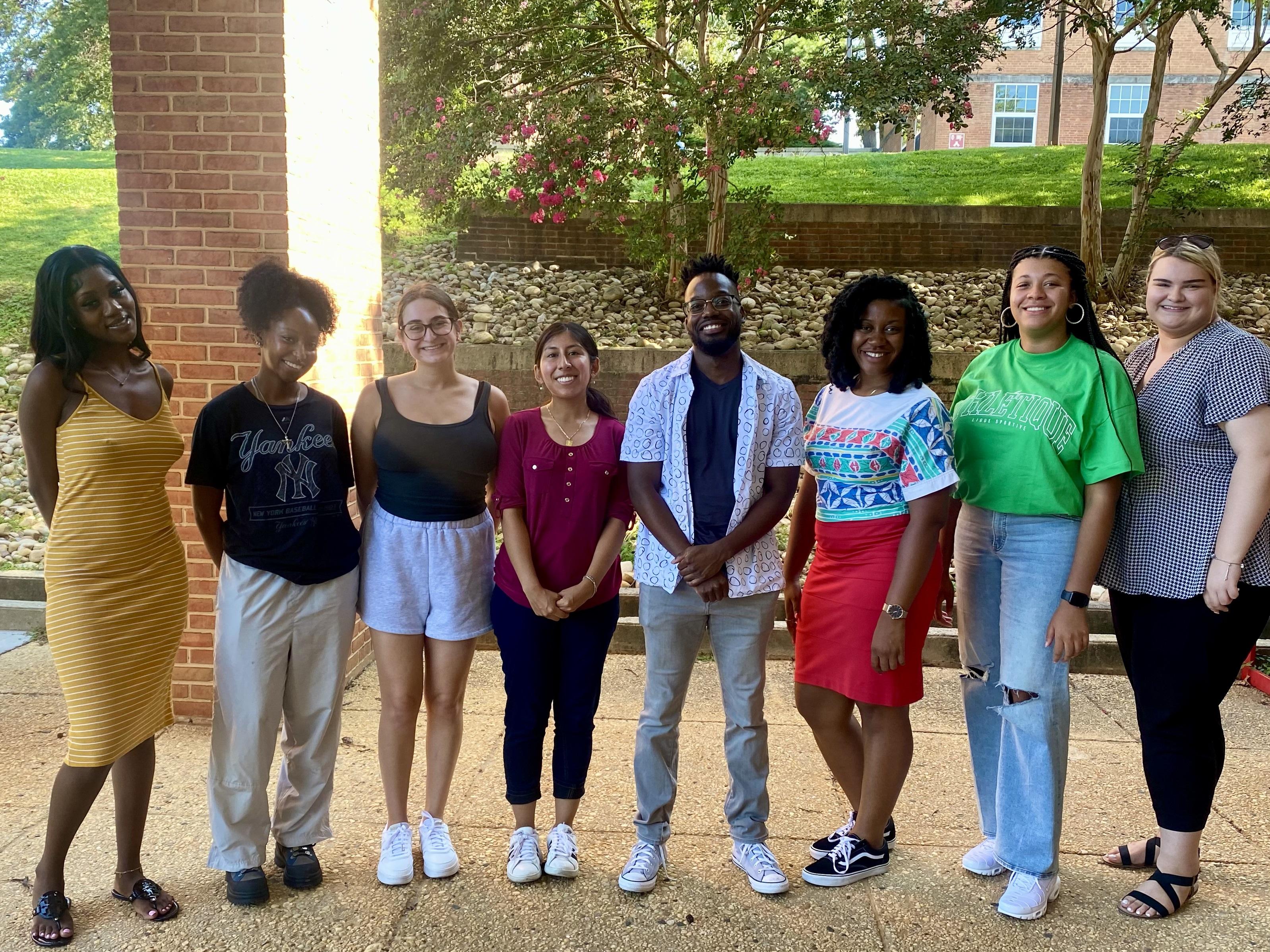 Tope Akinbiola
Kiara Bess
Claudia Bosques
Austin Brown
Rebecca Dolfman
Shaneta Ford
Reignah Johnson
Eileen Morocho
Taylor Palmer
What Are Some Updates from the Group?
We have spoken to more than 300 of the cohort members during the past year.
Participants are now living in 26 U.S. states + DC

About half remain in the Chicago area

20% are retired while 53% are currently working

4 out of 5 cohort members are still alive.
What Is the Information Used for?
The information we have gathered over time helps us answer important questions such as:
What leads to a long life?

What helps people to have good mental health?

How important is high school graduation for long-term health?

Do people who go to church regularly have better health?

Does marriage really matter for health? Are non-marital relationships important for health?
What Have We Learned So Far?
A lot! Since the 1960s, our team has published a book and many scientific articles. These publications are used by scientists, health workers, and policymakers to guide decisions about improving health in urban communities and for Black Americans.
One of our most recent findings relates to the value of education and social relationships in keeping people healthy. We found that continuing education or training after high school and having more social relationships lead to longer lives. This shows how important it is for schools to engage students and for community members, like church leaders, to encourage more social connections.
Read more about Woodlawn findings here.
Successes
Education
81% of the cohort graduated high school or obtained a GED
41% attended college
19% received a bachelors or associates degree
Employment
Employment rates have increased over time with 63% of the cohort being employed at the age 32 assessment and 74% being employed at the age 42 assessment, with some owning their own business, others working in such varied careers as attorney, nurse, police officer, teacher, and real estate agent.
Economic Success
Home ownership rates are high with 37% of the cohort owning their own house or condominium by age 42.
Struggles
Criminal Justice System Involvement
By age 32, 29% of the men and 6% of the women had spent time incarcerated.
Between ages 32 and 42, 21% of the men and 5% of the women spent time incarcerated.
Mental Health
14% experienced major depression.
Mortality
132 people have died by age 49.
Causes of death have varied with physical health problems becoming more common over time.
Of the 42 who died by the young adult interview (age 32), 39% were directly attributable to homicide, suicide, or drug overdose.
By midlife (age 32), 87 were deceased with acute and chronic illnesses as the most common cause of death., including 12.6% dying of HIV/AIDS. Other prominent causes of death included homicide (13.8%), trauma (10.4%), and suicide (6%).
The Woodlawn Project served as a foundation for a successful school-based intervention that has been implemented in elementary schools across the country, as well as abroad. The current intervention, the Good Behavior Game, has been shown to have short-term and long-term impact on at-risk youth, including increasing high school graduation and college attendance and reducing smoking and illegal drug use.
The Good Behavior Game is an approach to the management of classrooms behaviors that rewards children for displaying appropriate on-task behaviors during instructional times. The intervention has been shown to effective at increasing on-task behaviors and reducing disruptions in the classroom. In the 1966-1967 school year (first grade), Woodlawn Project cohort members participated in an early version of this intervention. The information gained from this intervention trial helped improve program content and implementation.