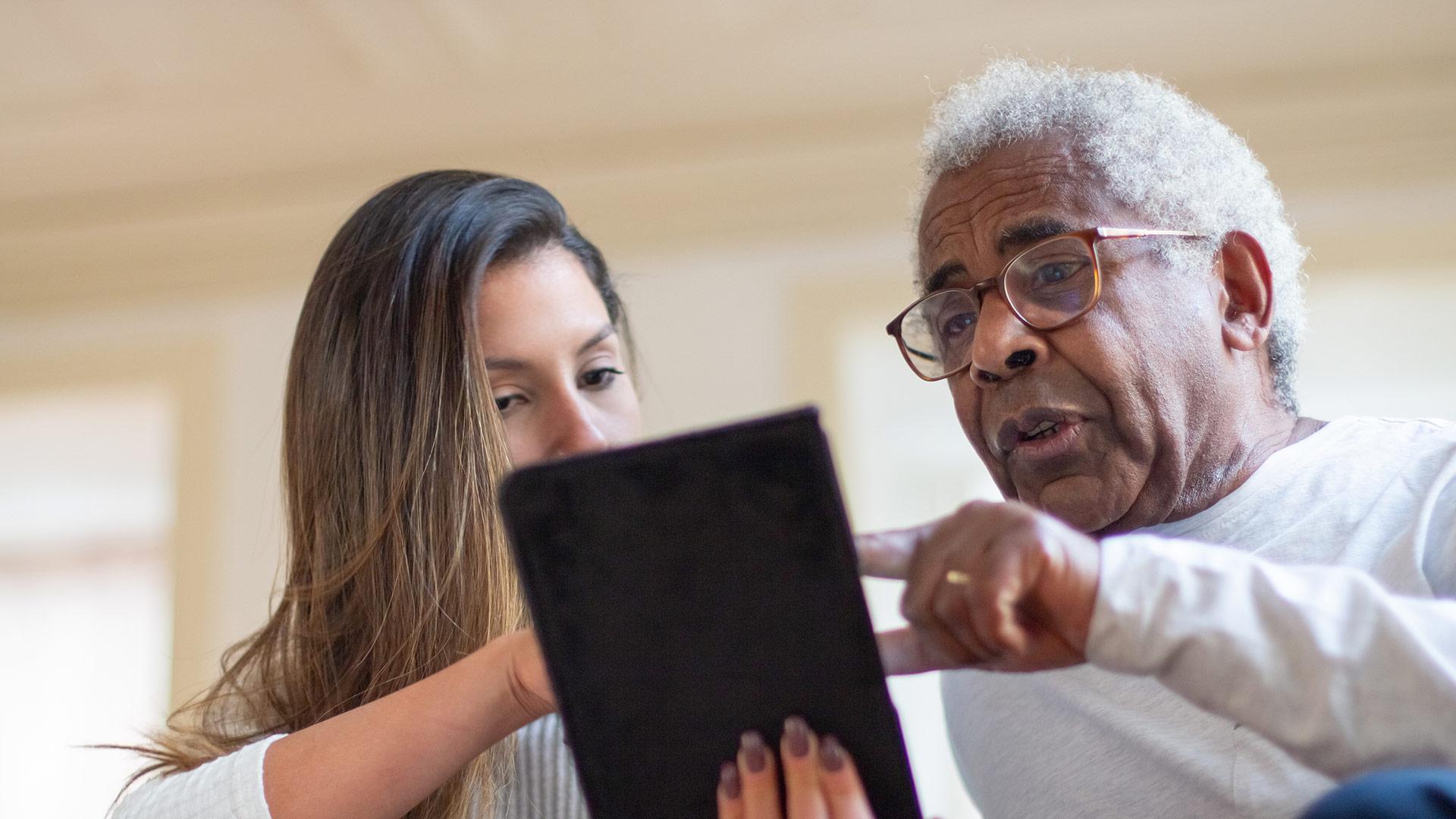 A $3.2 million grant (R01) from the National Institutes of Health's National Institute on Aging will support a University of Maryland researcher's study of whether online patient portals, telemedicine and other hospital-based health information technology can improve care and reduce the expense for treatment of Alzheimer's disease and related dementias (ADRD)—conditions that cost an estimated $321 billion in the U.S. last year.
Health policy and management Professor Jie Chen, director of the Hospital And Public Health InterdisciPlinarY Research (HAPPY) Lab, is particularly interested in the impact on populations historically underserved by the medical field: Black and Hispanic seniors. These older adults are more likely to have ADRD and receive a diagnosis later than their white counterparts, which can lead to more costly care, she said.
Nearly 6 million Americans are affected by ADRD, a group of progressive conditions that cause problems with memory, thinking and behavior.
"There is no cure. You can only manage it, and treatments like medication and rehabilitation are very expensive," said Chen, who's also affiliated with the University of Maryland Center on Aging.
Hospital-based health information technology holds the potential to help bridge racial disparities in treatment and outcomes. Medical professionals increasingly use it to encourage patient engagement in care and support coordination of care between patients, their health care providers and their caregivers.
Chen and her research team will analyze Medicare claims data from 2012-26 for adults ages 65 and older to investigate if health information technology reduces unnecessary emergency department visits, hospitalizations and hospital readmissions for patients with ADRD.
They will also look at patients' race, ethnicity and home ZIP codes, and check for broad-based changes during the first few years of the COVID-19 pandemic, when more patients began using telemedicine for doctor visits. Patient and caregiver perspectives, documented by research partners, will be a key part of the process.
"In health care, we (work) to achieve the triple aim: improving access, enhancing quality and reducing the cost," she said.
The challenge, she said, is that improving one measure—like access—might negatively affect another, like cost.
In this study, Chen hypothesizes that using health information technology can achieve not only those three objectives but also improve health equity for patients with ADRD.
The study is funded through 2028. It builds on her previous research, which found technology like electronic health records and telemedicine can lead to more engagement between patients, their caregivers and their doctors.
Research partners include Clark Distinguished Chair Professor Deb Niemeier, who has studied equity issues for underserved communities during the COVID-19 pandemic; behavioral and community health Professor Min Qi Wang; health policy and management Assistant Professor Dahai Yue and faculty from the University of Maryland School of Medicine in Baltimore.
This content is solely the responsibility of the authors and does not necessarily represent the official views of the National Institutes of Health's National Institute on Aging.
Categories
Research
Faculty
Departments
Department of Health Policy and Management
School of Public Health
Department of Behavioral and Community Health