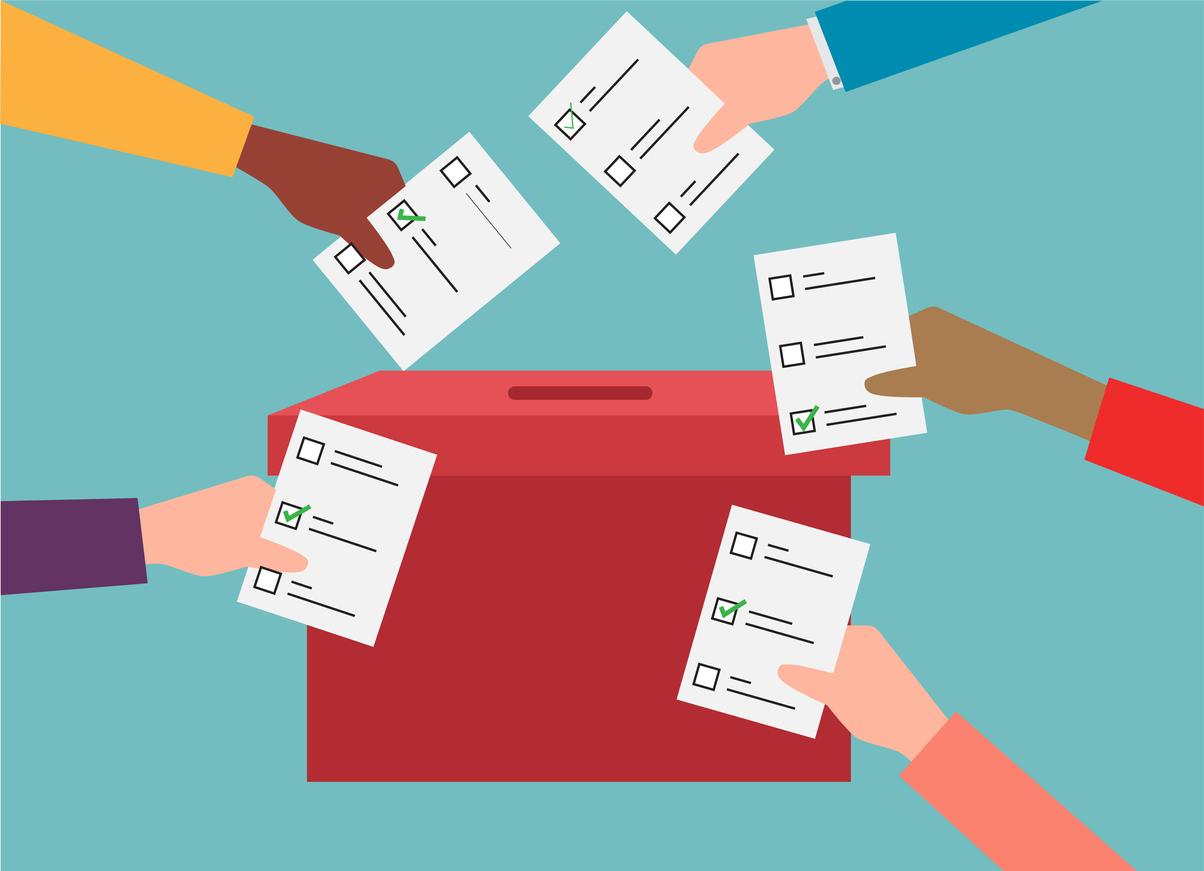 Doctoral students in the Department of Family Science at the University of Maryland School of Public Health have created an election guide to keep voters informed of the family-related issues awaiting them at the polls this year.
The guide, produced by the University of Maryland Council on Family Relations and Maryland Family Policy Impact Seminar, is broken into 10 categories: alcohol and tobacco, hallucinogenic drugs, higher education, healthcare, K-12 meals program, K-12 art and music education, marijuana legalization/decriminalization, minimum wage, reproductive rights and transportation. Each category includes referendums (also known as ballot measures, initiatives or propositions) that Americans will vote on in their respective states. 
For example, California voters will weigh in on Proposition 31, a flavored tobacco products ban referendum. A vote "yes" upholds the ban on flavored tobacco sales, while a vote "no" repeals it. Maryland voters will weigh in on Question 4, an amendment that supports legalizing recreational cannabis (also known as marijuana) use for adults 21 years of age and older. A "yes" vote legalizes it, while a "no" vote opposes it.
For each referendum, the guide offers key takeaways and potential impacts on families.
"Families are at the center of so many decisions this election year," said Christine Pegorraro Schull, senior lecturer with the Department of Family Science. "When voters head to the polls, we hope they will use this guide to consider the impact of policies on families, including multiple or intersecting areas of vulnerability… This dynamic process of forwarding ideas and considering impact is how policy works. We continually need to examine what we do and how it impacts families." 
A total of 26 referendums are detailed in the guide.
Schull notes that some topics may include differing viewpoints on the referendum than those authors highlight.
"There are components that are clearly non-partisan, such as the listing of an initiative and the groups or legislators who are forwarding or opposing it," she said. "There are also sections that reflect the perspective of the subject matter experts who contributed to the document." 
Access the guide here.
Categories
Policy Relevant
Departments
Department of Family Science