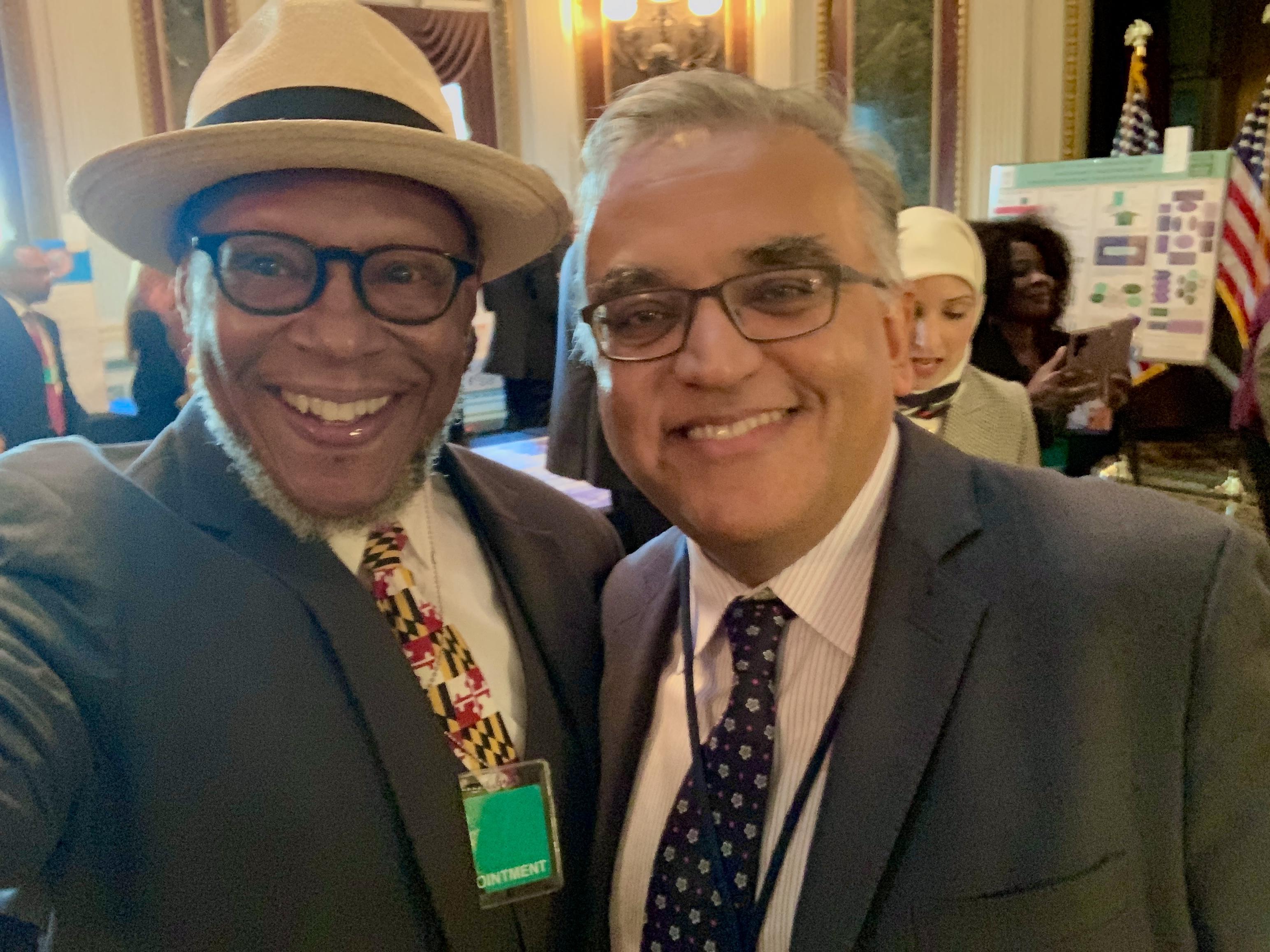 Professor Stephen B. Thomas, director of the University of Maryland Center for Health Equity, joined community organizations, equity leaders and government officials from across the nation Wednesday at the White House for the Summit on COVID-19 Equity, an event highlighting interventions and approaches that have moved the needle on equitable COVID-19 outcomes.
Invited by Ashish Jha, White House COVID-19 response coordinator, Thomas was one of four panelists featured in a discussion about the importance of hyper-local approaches and what has worked in building and maintaining trust in public health among marginalized communities of color.
Thomas shared lessons from "Shots at the Shop," a White House-backed partnership between the Maryland Center for Health Equity, the Black Coalition Against COVID and the beauty and personal care brand SheaMoisture to recruit 1,000 Black-owned barbershops and hair salons nationwide to increase COVID-19 vaccinations.
"Trust is a calculated risk … so why not go where people already have that trust?" Thomas asked.
Shots at the Shop builds upon the rich history of barbers and hair stylists as trusted members of their African American communities. The program grew out of Thomas' Health Advocates In-Reach and Research (HAIR), a culturally tailored, community-based intervention to engage barbershops and beauty salons in Prince George's County, Montgomery County and Baltimore as trusted information centers for health promotion and disease prevention.
Trained as certified Community Health Workers, these barbers and stylists provide clients with factual information about the pandemic and ways customers can protect themselves and their loved ones. They also partnered with local health care organizations in 2021 to host vaccination clinics in their shops and salons.
"Now, people are coming into the barbershop and saying, 'Where can I get my COVID-19 booster?'" Thomas said at the summit. "Trust matters."
Two and a half years into the COVID-19 pandemic, barbers tell Thomas one thing is clear: "Nobody wants to go back to normal."
"For many Black Americans, going back to normal means living sicker and dying younger," he said. 
Going forward, Thomas said leaders need to make sure communities of color are prioritized when it comes to public health matters. Providing them with the care they need, where they are, is how we put equity at the center, he said.
The White House hosted the one-day Summit on COVID-19 Equity to uplift efforts to alleviate the pandemic's disproportionate impact on hard-hit and high-risk populations and to provide opportunities for those working on COVID-19 equity to exchange evidence and ideas on what has worked and could be adapted. 
"The director of the Centers for Disease Control and Prevention spoke, and there's true commitment to equity… New dollars will all be framed with an equity lens. Our Center for Health Equity and our approach to hyperlocal community engagement are exactly what they are calling for."
Categories
Faculty
Policy Relevant
Departments
Center for Health Equity