Back to Faculty & Staff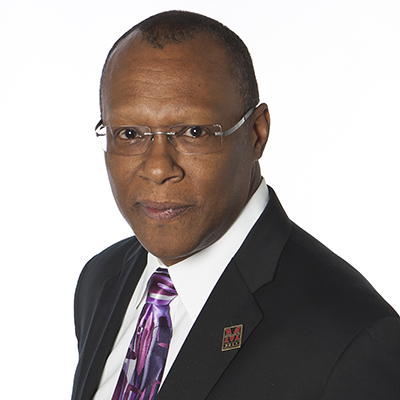 Stephen B. Thomas
Professor, Health Policy and Management
Director, Center for Health Equity
One of the nation's leading scholars in the effort to eliminate racial and ethnic health disparities, Dr. Stephen B. Thomas has applied his expertise to address a variety of conditions from which minorities generally face far poorer outcomes, including cardiovascular disease, diabetes, obesity and HIV/AIDS. 
Areas of Interest
Core Faculty
Health disparities, bioethics, chronic disease, health equity, social determinants of health 
Dr. Thomas has received numerous awards for his professional accomplishments, and over the years, his work has become recognized as one of the scholarly contributions leading to the 1997 Presidential Apology to Survivors of the Syphilis Study Done at Tuskegee.  His current research focuses on the translation of evidence-based science on chronic disease into community-based interventions designed to eliminate racial and ethnic disparities in health and health care. More specifically, he has focused on understanding how social context shapes attitudes and behaviors of underserved, poorly served, and never-served segments of our society toward participation in health promotion and disease prevention activities. Dr. Thomas is particularly interested in how the legacy of the Syphilis Study at Tuskegee (1932–72) has impacted trust and influenced the willingness of African Americans to participate in medical and public health research.
In 2012, Dr. Thomas was a member of the Maryland Health Quality and Cost Council's Health Disparity Work Group. The final report was translated into legislation and passed into law as the Maryland Health Improvement and Disparities Reduction Act of 2012.  In 2014, Democratic Gov. O'Malley appointed Dr. Thomas to the Maryland Health Care Commission, an independent regulatory agency whose mission is to plan for health system needs, promote informed decision-making, increase accountability, and improve access to quality medical and dental care. In 2019, Republican Gov. Larry Hogan appointed him to a new full term on the Commission.       
PhD in Community Health Education, Southern Illinois University, 1985
MS in Health Education, Illinois State University, 1981
BS in School Health Education with Certification in Secondary School Health Education, Ohio State University, 1980
Dr. Thomas is a recipient of the David Satcher Award and the Alonzo Smyth Yerby Award from Harvard's School of Public Health.