The UMD School of Public Health Alumni Network has been re-energized with the leadership of a new group of officers who are planning activities that will connect UMD SPH alumni (as well as those who graduated from the colleges that pre-dated the formation of the School of Public Health in 2007) for networking, educational and recreational opportunities. Welcome to the new leaders!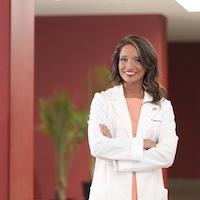 President
Alyssa Todaro Brooks PhD '15 (Behavioral and Community Health)
Associate Director, Clinical Effectiveness and Decision Science, Patient-Centered Outcomes Research Institute (PCORI) 
Alyssa is a scientist, educator, mentor, and advocate, and has served as the President of the network since 2017. She works as an Associate Director of Clinical Effectiveness and Decision Science at the Patient-Centered Outcomes Research Institute (PCORI) and previously spent eight years as an Adjunct Professor within the SPH.
As a student, she was inducted into the Delta Omega Honorary Society of Public Health and chaired the Dean's Student Advisory Committee. She also served on the University of Maryland Board of Governors. Her vision for the SPH Alumni Association is to reinvigorate and engage the entire SPH family and create meaningful connections between students, faculty and alumni. She is passionate about service and leadership and is honored to be leading an immensely talented team to promote the school that shaped her personally and professionally.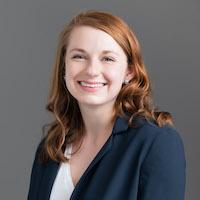 Vice President
Jameson Roth '17 (Family Science)
Digital Content Specialist at the Association of American Medical Colleges
Jameson is a Digital Content Specialist at the Association of American Medical Colleges. A creative storyteller at heart and in the health sector, she manages and supports the Medical School Admission Requirements™ (MSAR®) website, plans virtual career fairs for pre-medical students and manages the Anatomy of an Applicant resource project to demystify the application process and encourage applicants with non-traditional backgrounds to apply to medical school.
Jameson believes in the power of community; she envisions a connected and engaged School of Public Health Alumni Association serving students, faculty and the greater University of Maryland community by uplifting and sharing public health knowledge and opportunity. She's thrilled to give back to the School of Public Health through service on the Alumni Network Board.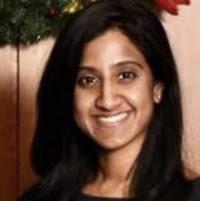 Secretary
Anagha Sridhara '15, MPH '17 (Community Health)
Strategic Communications and Public Engagement Fellow at the Office of the Surgeon General
Anagha is a strategic communication and public engagement fellow at the Office of the Surgeon General. She manages the planning of engagement and outreach opportunities for the Surgeon General through collaboration with local and national public health experts, federal government officials and private agency leaders. She is also involved in the creation of communication materials and the improvement of agency organization and processes.
Prior to this role, she worked for two years in the University of Maryland School of Public Health's Office of the Dean as a project coordinator where she served as a liaison between the Office of the Dean, departments within the school and divisions campus-wide to promote collaboration between students, staff and faculty. Anagha also managed strategic planning efforts for various SPH organizations/councils (Community Advisory Council, Public Health Action Through Civic Engagement, Delta Omega and Robert Gold Health Innovation Award.)
Anagha is excited to serve on the Board as she is passionate about engaging with students in public health to encourage their academic and professional skill development and share personal experiences to assist them in finding their path. As a proud student (undergraduate and graduate) and staff member of SPH, she hopes to continue to advance the mission and values of the School.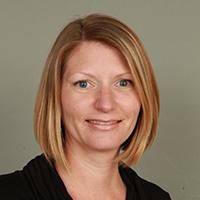 Treasurer
Dena Gregory Fisher '97(Kinesiology), MPH
Health Communication Manager at CommunicateHealth Inc
Dena is a Senior Health Communication Manager at Communicate Health. Dena hopes to increase alumni participation across all generations of graduates of the School of Public Health - bridging the gap of soon-to-be and recent graduates to those who bring years of expertise and knowledge in the field of public health. Dena is really excited about the new research and programs at the School of Public Health as well as the University as a whole. She thought this would be a great way to get involved and share her passion for all things UMD with other alum.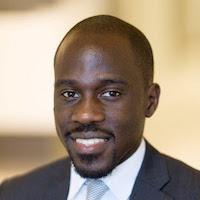 Isaac Aziramubera '11 (Community Health)
Director of Operations at MedStar Health
Isaac graduated with his BS in Community Health in 2011. After his time at the University of Maryland, he obtained his Masters in Health Administration (MHA) from Ohio State University. He currently serves in the position of director of operations for MedStar Health. Isaac is passionate about making a social impact within communities through the design, development, and management of healthcare delivery models.
Isaac has served in different capacities and committees within the National Association of Health Services Executives (NAHSE) and the Ohio State University Health Services Management and Policy Alumni Society to support recruitment, mentorship and diversity, inclusion and equity efforts within public health and healthcare administration. His hope is to help build upon the foundation within the University of Maryland's School of Public Health Alumni Network to support the mission of connecting, cultivating and channeling the power of alumni.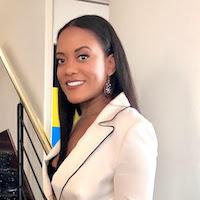 Jennifer Clerie '16 (Community Health)
Data Manager at the Emmes Company, LLC
Jennifer graduated from the University of Maryland, College Park School of Public Health in 2016 with a BS in Community Health. She is currently a Master of Business Administration candidate at the University of Maryland Global Campus.
Jennifer currently works as a data manager at the Emmes Company providing data management support on Phase II and Phase III clinical trials. Jennifer previously worked at Health Analytics as a project manager overseeing health economics and outcomes research for pharmaceutical and biotechnology clients. Some research studies she has supported and authored have been published in Psych Congress, The American Journal of Gastroenterology and presented at the Academy of Managed Care Pharmacy conferences.
Jennifer has a passion for improving public health across the world through high-quality research design, effective operations and project management, and strategic decision-making. Her goal is to combine her public health knowledge with learnings from her MBA program to lead the operations of public institutions and corporations. 
Christopher Silayan DeVore '14 (Community Health), MPH
Legislative Assistant at the US House of Representatives
Christopher DeVore is a Legislative Assistant at the US House of Representatives. He manages a legislative portfolio covering health, labor, tax, social security, arts and humanities issues and science. Christopher is a 2014 graduate of the Community Health program at Maryland and went on to receive his Master of Public Health degree in Health Policy and Graduate Certificate in Genetic and Molecular Epidemiology from Emory University. Christopher enjoys bringing people together and hopes to help improve alumni engagement through the Alumni Network's programming.
Christopher also currently serves as the Co-Chair of the Emory Rollins School of Public Health Alumni Association DC Chapter and hopes to leverage these roles to create fun and engaging opportunities for both alumni groups.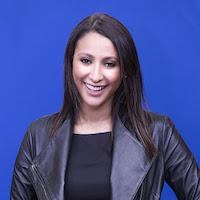 Jennifer Fink '14 (Community Health)
Founder and CEO of PatientHQ
Jennifer recently joined the Magellan Health Transformation team taking a lead role in planning and directing the overall activities of large-scale, cross-functional projects working with the executive team on priority initiatives designed to improve operations for Magellan's 55 million members. With a longstanding passion for public health and over a decade devoted to social impact, she is excited to serve on the SPH Alumni Executive Board and advance the mission of connecting and engaging Terps from diverse backgrounds and disciplines to increase innovation to improve public health. Jennifer has enjoyed mentoring undergraduate students over the years and hopes to continue to give back to the SPH community in the same ways her professors and mentors supported her.
Jennifer is an absolute lover of the Washington Nationals and traveling, and when not working or hosting friends, you can most likely find her with her better half, her 6-year-old dog, Chief.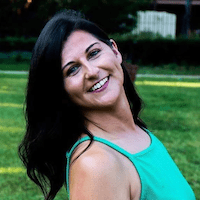 Nicole Gormley '14 (Community Health)
Senior Grants and Finance Administrator at Children's National Hospital
Nicole is a senior grants and finance administrator for Children's National Research Institute, the academic/research arm of Children's National Hospital. She oversees the financial and grants portfolio in the Center for Cancer and Immunology Research. Prior to her time at Children's National, Nicole worked at the National Academies of Science, Engineering, and Medicine where she assisted program coordination and research efforts for congressionally mandated reports regarding Social Security Administration determination processes.
Nicole is a 2014 graduate from the community health program.
Through the SPH Alumni Network, she hopes to assist in fostering the connections across the School of Public Health past and current students, University and the community. Nicole's efforts will support increasing alumni engagement through professional development and service initiatives. Nicole credits the School of Public Health's mission for her commitment to public health and community service.
Nicole also serves on the Executive Board for RivALZ- Blondes vs Brunettes, a young professional volunteer organization that raises money and awareness for the Alzheimer's Association.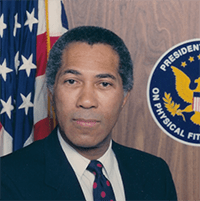 Matthew Guidry PhD '75 (Recreation)
Matthew Guidry joined the U.S. Department of Health and Human Services as Senior Health Policy Advisor to the Assistant Secretary for Disease Prevention and Health Promotion in September 1995. His primary responsibilities were managing Healthy People 2010 Objectives, creating new partnerships with State Health Departments and corporate health promotion directors, and engaging the Healthy People Consortium members in eliminating health disparities.
Prior to assuming this position, he served as Deputy Director of the President's Council on Physical Fitness and Sports (PCPFS).  He was instrumental in creating and directing The Great American Workout, National Physical Fitness and Sports Month, and the National Youth Fun and Fitness program. Other responsibilities included planning and conducting physical recreation program initiatives for people with disabilities, delivering public addresses at professional conferences, and fostering international cooperation with sports for all program directors.
Other professional assignments included serving as Resource Analyst with U.S. Department of the Army, Fellow with U.S. Department of Health, Education and Welfare, Assistant Professor at Howard University, Fellow with U.S. Office of Education, Adjunct Professor at the University of Baltimore Graduate School, and Assistant Professor and Assistant Swim Coach at Grambling State University, Louisiana.
Dr. Guidry received his Ph.D. from the University of Maryland in 1975, Master of Science from California State University, Los Angeles in 1966, and his Bachelor of Science from Grambling State University, Louisiana in 1962.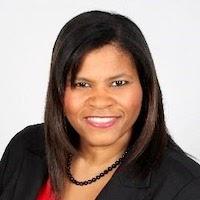 Chandria Jones PhD '14 (Behavioral and Community Health)
Project Manager at Westat
Chandria is a senior study director at Westat and conducts public health research and evaluation focusing on youth-related areas such as behavioral health, homelessness, obesity, health equity and health communications. Trained in epidemiology and behavioral and community health, her research focuses on social and environmental determinants of health for vulnerable populations such as racial and ethnic minorities, low-income youth and families and individuals with mental health and substance use disorders. Her research emphasizes the need to go beyond individual behavior change to understand the social, cultural and physical environments in which people live, that either encourage or inhibit opportunities for health and well-being.
Chandria feels vested in the success and growth of the SPH Alumni Network. She actively supports UMD SPH as an alumni, mentor, adjunct faculty and internship host site coordinator. Serving on the UMD SPH Alumni Network is an exciting next step in continuing to support the university and program.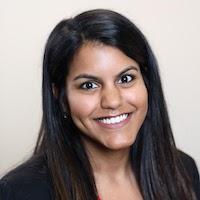 Arina Knowlton MPH '15 (Community Health)
Program Coordinator at Fogarty International Center
Arina is the program coordinator for the Center for Global Health Studies at the National Institute of Health's Fogarty International Center and has a strong passion for global health. She had never heard of public health until her freshman year at UMD in 2007 when she lived in Centreville Hall across the street, and workers were busy renovating areas of the building and refreshing signs to read School of Public Health instead of College of Health and Human Performance. In short, she is entirely grateful for all the loud noises that caught her attention, which ultimately prompted her to switch out of her Chemistry major to join the behavioral and community health department.
Arina loves being able to give back to her various communities and has served as a volunteer mentor to high school girls in Silver Spring as well as health intern for the Asian American population in Montgomery County. Arina hopes to inspire other alumni to get involved and to support the SPH as it continues to influence the local and global public health arenas. At the end of the day, she is just a die-hard Maryland born-and-bred Terrapin—excited to expand the SPH Alumni Network's footprint. Go Terps!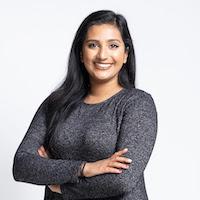 Rohini Nambiar '19 (Public Health Science)
Coordinator for the President's Office at the National Organization for Women
Rohini Nambiar graduated from the University of Maryland College Park in 2019 with a BS in Public Health Science and a minor in General Business from the Smith School of Business.
During her time at UMD she was deeply involved on campus as a student leader in the Student Government Association and found her academic interests at the School of Public Health in health policy and administration. She is currently working at the National Organization for Women as the coordinator of the President's Office. Ro is passionate about advocating for reproductive justice, mental health resources and holistic healthcare legislation in the state of Maryland.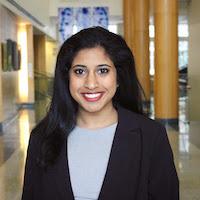 Aparna J. Pooleri '19 (Public Health Science)
Business Analyst and Technical Writer at Kreative Technologies LLC
Aparna J. Pooleri is a recent graduate with a degree in Public Health Science and a minor in International Development and Conflict Management. As an undergraduate, Aparna served as President of Beta Psi Omega, the nation's premier co-ed professional biology fraternity founded at the University of Maryland in 2010. She also taught Anatomy and Physiology as a TA for eight consecutive semesters and hopes to continue her teaching career as a professor in the future.
Currently, Aparna is a Business Analyst for a Healthcare IT start-up where she assembles her team's weekly deliverables for the Department of Defense and develops user training material for military health applications implemented in bases across the country. Additionally, Aparna sits on the national board of AYUDH Americas, an international NGO committed to fulfilling the 17 UN Sustainable Development Goals, and has represented the organization at various global health conferences at the UN Headquarters in New York City.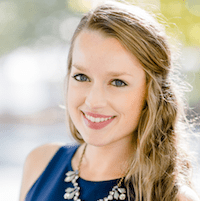 Amanda T. Hemmer MHA, '15 (Health Policy and Management)
Amanda is a Senior Healthcare Consultant for Guidehouse Consulting based in Washington, D.C. She has more than eight years of experience in healthcare and the public health sciences. Her work impacts clients across the healthcare continuum in both acute and ambulatory settings, particularly for providers and health systems seeking organizational strategies related to population health and care management. Her past experiences include the National Institutes of Health (NIH), the World Health Organization (WHO) Regional Office for Europe in the HIV/AIDS & Viral Hepatitis Program, and she won a Fulbright Scholarship to Denmark to serve as a visiting researcher at the University of Copenhagen, which she embarked on directly following her time at the UMD School of Public Health.
She believes the SPH Alumni Network nurtures the relationship between the University, current students, and Alums alike. Amanda found a home at SPH and wants to pass on the good faith her mentors, professors, and friends showed her. She hopes her work furthers the SPH's efforts and impact at the University and in the community. In her career she is committed to driving positive change for healthcare, with special interests in health systems design and public health.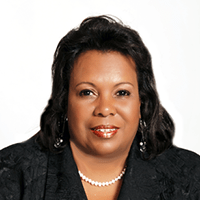 M. DeLois (Dee) Strum '74 (Family Studies and Community Development), MS '77 (Community Development)
Dee currently provides onsite training and freelance services in curriculum development and instructional design, to universities and nonprofit organizations. As V.P. of Social Programs for the SPH Alumni Association, Dee's near-term goal is to elevate the profile of the SPH through "friend-raising":  a two-fold strategy to include cultivating current students to embrace their future role as an active alumni member (i.e., "building a pipeline"), and undertaking a series of engaging social events/venues to identify and motivate graduates of SPH's legacy schools to engage as speakers, mentors and/or role models for current students, with the ultimate goal of building deeper levels of support for SPH's mission.
Dee believes this leadership role provides her a structure in which she can contribute from her various life-lessons to the benefit of the emerging SPH leaders, who will soon serve our nation's families and communities. And, in doing so, it will allow Dee to repay the investment and benefit received from the wise counsel provided to her as an undergrad student, and subsequent graduate teaching fellow, to the now-retired, SPH/Family Science professor, Dr. Noel Myricks.