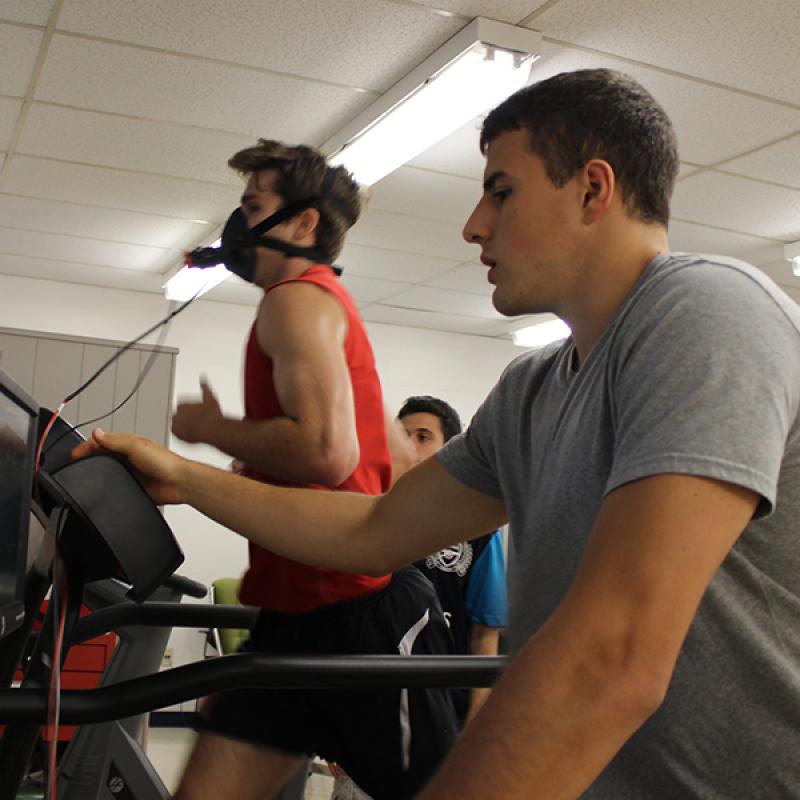 Study the complex role of physical activity in human health and performance across the lifespan
The Bachelor of Science in Kinesiology provides a well-rounded, scholarly understanding of human movement and physical activity. The program addresses historical, cultural, developmental and biophysical bases for participation in movement activities for people of all ages. Students gain an understanding of how human movement works, the factors that directly influence movement and the benefits of an active, movement-oriented lifestyle.
Perfect for those interested in
Enhancing sport and human performance
Promoting active lifestyles across populations
Reducing risk of preventable disease associated with physical inactivity
Improving quality of life via rehabilitative practices
Adapting skills for those with different motor abilities
Advocating access to safe and high quality physical activity spaces for all
Career Paths
Physical and Occupational Therapy
Doctor, Physician Assistant, and Nursing 
Chiropractic 
Prosthetics
Athletic Training
Sport Management
Coaching
Fitness & Personal Training
Physical Education
Health promotion and wellness
Parks & Recreation programming
Program Overview
The Kinesiology major is one of the 10 largest at UMD, with 774 current undergraduate students. While there are many benefits to joining our program as a freshman, the majority of our students join our major as transfer students from other institutions and from other majors on campus. Our interdisciplinary program examines innovative ways to improve human health and performance by introducing our students to the breadth of Kinesiology. Our students explore human physiology, biomechanics, cognitive motor behavior, and environmental, socio-cultural factors and their affect on human health, motor performance, and sport organizations. 
 
1974
UMD created the first Kinesiology degree in the United States