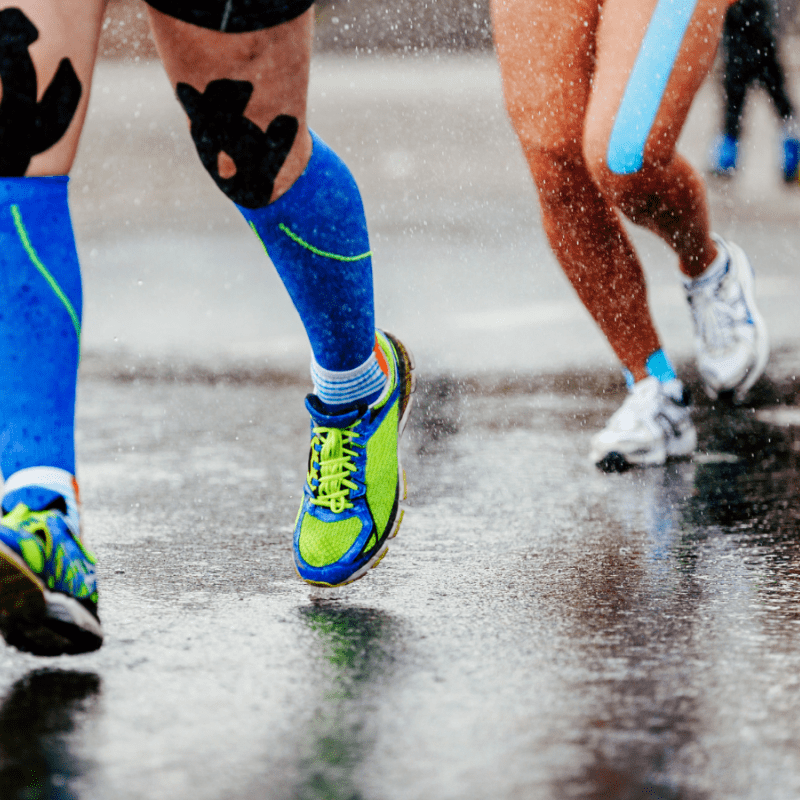 Deepen your understanding of the relationship between physical activity and health practices, experiences and outcomes
Our program develops the next generation of researchers, scholars, teachers, and professional leaders in the core specializations within the field of Kinesiology. 
Perfect for those interested in...
Exercise physiology
Sociology of sport
Rehabilitation
Cognitive motor control
Chronic disease prevention
Exercise and brain aging
Sport and human performance
Biomechanics
Physical activity and health disparities
Career Paths
University professor
Researcher at academic or private institution
Research and development in private and non-profit sector
Research scientist and consultant in government sector

National Institute of Health
Department of Defense (DOD) and DOD contractors (ex: Booz Allen Hamilton)

Exhibit curator at Smithsonian Institute
Program Overview
Students develop a comprehensive understanding of the interdisciplinary field of Kinesiology and how it relates to public health. Knowledge and practical experience is gained through coursework, active engagement in research, departmental activities, research seminars, and attendance at professional conferences.
The PhD degree is offered in the following areas of study:
Cognitive Motor Neuroscience: Motor control, motor development, biomechanics, computational motor neuroscience, sport psychology, exercise psychophysiology
Exercise Physiology: Genetic, molecular, cellular and applied research in muscular, metabolic, and cardiovascular aspects of exercise physiology
Physical Cultural Studies: Interdisciplinary analysis of physical culture, cultural kinesiology, sociology of sport and physical activity, history of sport and physical activity, sport marketing and media
See all Kinesiology graduate student resources.
100%
Doctoral students are fully funded through Research Assistant and Teaching Assistant positions
Students will be expected to demonstrate a comprehensive understanding of the interdisciplinary field of Kinesiology, and be able to analyze their own research and locate it in relation to the broader field of kinesiology, and the aims and objectives of the School of Public Health.
Students will be expected to identify, apply, and critique the range of empirical foci, concepts and theories, and research methodologies, appropriate to their specialized area of kinesiological inquiry.
Students will be expected to originate, develop, and complete individually generated, high quality, and prescient scholarly research appropriate to their specialized area of kinesiological inquiry.
Students will have demonstrated an ability to disseminate their scholarship (through presentation, publication, or other means) to appropriate scholarly constituencies.
Students are expected to demonstrate high scholastic achievement, an understanding of current theoretical foundations, and appropriate research skills necessary to advance knowledge in their specialization.
The Doctor of Philosophy Degree requires a minimum of 60 credit hours beyond the Masters degree. This total includes a minimum of 12 credit hours for the dissertation. 
Students continuing into a PhD program from the M.A. Kinesiology degree at UMD:
The minimum total of course credits for both programs (M.A. & Ph.D.) is 90 credit hours.
This total includes a minimum of 30 credits required for the Master of Arts degree (24 hours of coursework + 6 hours of thesis (KNES 799) and a minimum of 12 credits of dissertation (KNES 899).  
The actual credit hours and related experiences approved by the student's Program of Study Committee may exceed 60 credits and should be based on the student's previous experiences and future scholarly goals.  
---
See all program requirements and course offerings on the UMD Catalog
Supporting courses are also offered in research methods, experimental design, statistics, and computer data acquisition and processing. Graduate students may pursue specialized interests through appropriate independent research or projects. Ph.D. students are required to take 60 credits, 12 are dissertation credits.