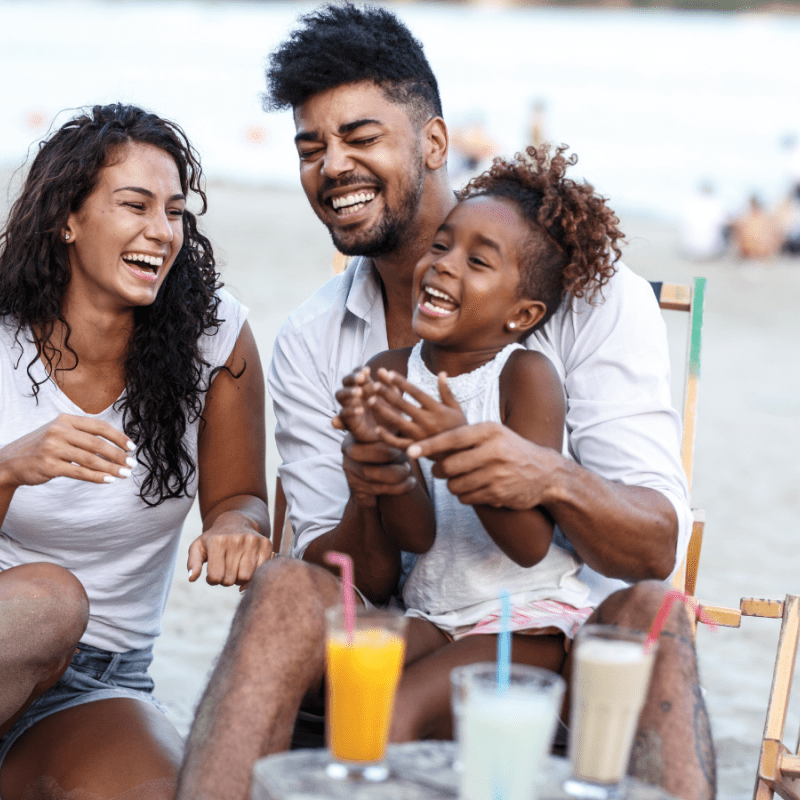 Examine family processes and the dynamic interaction of families with their communities
This exciting program examines both internal family processes and the dynamic interaction of families with the biological, psychological, social, political and economic aspects of their environment.
Perfect for...
Students looking for a small student-to-faculty ratio, award-winning faculty with active research programs, mentors with diverse research expertise and a culturally sensitive learning environment. 
Career Paths
Public, non-profit, and private sectors
University teaching
Research
Family policy analysis
Administrative positions in human service programs
Program Overview
The Ph.D. program adopts an ecological or systems approach to the study of families and the problems they face in today's society. The program of study provides doctoral students with a broad knowledge of family theory, research methodology, family policy, family programs, ethnic families, and major issues confronting contemporary families. Students also learn to design, implement, and evaluate culturally-sensitive interventions addressing family needs and to analyze the consequences of public/private policies on family well-being.
Visit the Department of Family Science site.
For more information, see the Family Science flyer.
40%
In four-in-ten families, mom is the primary breadwinner.
Upon graduating with a Ph.D. in Family Science, students will be able to:
Design and evaluate programmatic interventions to address social, behavioral, health, economic, and other family issues. 
Demonstrate cultural sensitivity in research, program planning and evaluation, and policy related to family health and well-being. 
Analyze family health policy, evaluate health care policy issues, and conduct a family impact study. 
Design and implement a theory-based research project that addresses a significant family or family health issue and write an empirical manuscript for publication. 
The Family Science Ph.D. program requires 57 graduate credit hours, including family science core courses (20 credits), research methods courses (16 credits), electives (6 credits), research internship (3 credits), and dissertation credits (12 credits). Please consult with your advisor and the Director of Graduate Studies as individual study plans may differ. All Ph.D. students must have a Master's Degree from an accredited or approved program prior to matriculation to the Ph.D. program. All Ph.D. students must pass a qualifying examination with its oral defense and complete a dissertation with its oral defense. 
---
Explore All Degree requirements on the UMD Catalog
| Course Title | Credits | Description |
| --- | --- | --- |
| FMSC 601 Doctoral Seminar in the Process of Inquiry | 1 | This small, team-taught pro-seminar is designed as an introduction to the integration of family science and public health paradigms. The focus is the full, complex "process of inquiry", with emphasis on the conceptualization phase of the process, as it leads to related design, planning, empirical, and analytic phases. Instead of emphasizing content, the pro-seminar will help students develop a broad "way of thinking" about scientific inquiry, which will guide their coursework, assessments, and independent scholarly work during their doctoral training. |
| FMSC 606 Ethnic Families and Health Disparities | 3 | Historical, psychosocial, economic, and political factors influencing the structure and functioning of ethnic families. Overview of racial/ethnic health disparities over the life course and ways in which they are influenced by multi-level contextual factors. |
| FMSC 660 Program Planning and Evaluation in Family Science | 3 | Theory and methods of program planning and evaluation with special emphasis on family programs. Assessment of program goals and the social and psychological factors involved in program implementation. Methods for measuring the effectiveness of program delivery, as well as the impact of services on family functioning. |
| FMSC 689 Research Internship | 1-3 | Prerequisite: Permission of instructor; and permission of the department. Repeatable to: 3 credits if content differs. Research experience resulting in a scholarly article suitable for publication in a peer-reviewed journal. |
| FMSC 710 Maternal and Child Health from a Life Course perspective | 3 | Survey of current science in MCH informed by a life course perspective. The surveyed topics include in utero exposure to toxins, feeding and growth, and effects of chronic stress. |
| FMSC 720 Maternal and Child Health Study Design and Epidemiological Applications | 3 | Prerequisite: EPIB 610. Restriction: Permission of the department. A detailed survey of key epidemiologic study designs provided through readings, lectures, and exercises. Lectures begin by considering the evolution of epidemiologic thought and parallel developments in design of epidemiologic studies. Topics covered include assessment of causality in observational studies, investigation of acute outbreaks, survey design, cohort and case-control study designs, clinical randomized trials, and discussion of issues pertaining to measurement error in the assessment of exposures and outcomes in epidemiologic studies. |
| FMSC 740 Reproductive and Perinatal Epidemiology | 3 | Prerequisite: Must have completed a graduate course in Epidemiology with a B- or higher. Focuses on current research, controversial issues and methodological problems in the epidemiology of reproductive and perinatal health. Includes a critical review in the broader context of reproductive and perinatal health within families and communities. |
| FMSC 750 Family and Health Policy | 3 | Development and analysis of public policies affecting the health and well-being of children, youth, and families, with an emphasis on low income and ethnic minority populations. Examination of social, economic, and political dynamics that influence family and health policies and the delivery of health care. Introduction to health advocacy within the US public health system. |
| FMSC 780 Qualitative Methods in Family and Health Research | 3 | Restriction: Permission of the department. Theoretical perspectives and methodological tools to conduct research with individuals and families across the life span. Review of research designs, participant fieldwork, observation and interview projects, data collection, computer-assisted data analysis, and development of grounded theory. |
| FMSC 810 Theory in Family Systems and Family Health | 3 | Restriction: Permission of instructor. This course is an integrative and comprehensive assessment of both classic and recent theoretical and empirical contributions to the study of families in social science and public health. It serves as an intensive introduction to the field as well as a challenge to adapt major theoretical perspectives on families to multidisciplinary contexts and themes. |
| FMSC 820 Advanced Quantitative Methods in Family Science | 3 | This seminar is designed to help students understand, evaluate, and develop research conceptualization and design relevant to family science and family health. By the end of the course, students will be able to critique and develop theoretically grounded quantitative research in their respective area of study. Throughout the course, students will be exposed to a broad range of advanced methods that are core to the field of family science. The course will train students on how to conceptualize and develop rigorous empirical research studies relevant to family science and family health. |
| FMSC 850 Maternal and Child Health Epidemiology | 3 | Determinants and trends in maternal and child health, including analysis of the role of economic inequalities, race/ethnicity, community contexts, and psychosocial factors across the life course. Overview of methods and data systems used to monitor maternal and child health. Development of a complete population health study. |
| FMSC 879 Preparing Future Faculty | 1 | Repeatable to: 4 credits Development of skills necessary to obtain and succeed in academic and non-academic positions in family science and public health. Topics include: career mapping, networking, teaching/teaching portfolios, independent research, publishing, grant writing, program and policy evaluation, consulting, job search, interviewing and negotiation, mentoring, diversity, work-family balance, and ethical issues in the workplace. Periodic visits to universities and government/nonprofit employers. |
| FMSC 898 Pre-Candidacy Research | 1-8 | |
| FMSC 899 Doctoral Dissertation Research | 1-8 | |
| FMSC686 Law, Public Health and the Cuban Family | 4 | A comparison of family problems in the United States, a capitalist society, with Cuba, a socialist one, as evaluated within the context of legal, public health, social, cultural, and economic changes. The highlight of the course is time spent in Havana, Cuba where students may gain first-hand knowledge of these issues through visits to a hospital, fertility clinic, rural doctor's office, medical school, law offices, museums, and a slave rebellion site and while meeting with the U.S. Ambassador in Cuba, Cuban judges, lawyers, doctors, professors, and health care professionals and the Cuban people as their host families and beyond. Additional Information: This is a summer short-term faculty-lead study abroad course which will primarily occur in Cuba. Additionally, the course involves an online component prior to and following the trip. |
| FMSC 698 Advanced Topics in Family Science | 1-3 | Repeatable to: 12 credits Arranged group study on specific topic which may vary from term to term. |
| FMSC 730 Key Topics in Maternal and Child Health | 3 | Restriction: Permission of the instructor. Review of key issues on the frontier of MCH research and practice within broad public health and socio-cultural context. Examines current MCH issues such as ethics, child and family health, health and socioeconomic disparities, child nutrition and obesity, military family health, and global health. |
| FMSC 760 Legal Issues & Families | 3 | Analysis of marriage and family issues from a legal perspective. Review of legal decisions affecting families, including procreative rights, marriage, termination of marriage, parental and child rights, adoption, child custody, and child/family medical treatment. Relationship between family law and family policy. |
| FMSC 789 Non-thesis Research | 1-3 | Repeatable to: 6 credits if content differs. Non-thesis option research papers. |