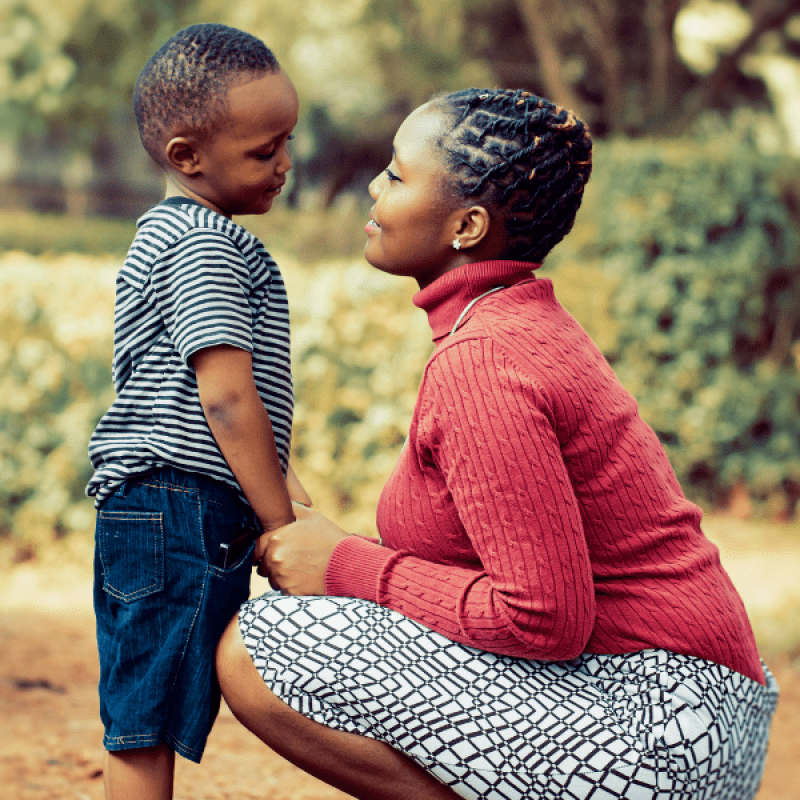 Advance the health and well-being of women, children and their families
The Ph.D. program in family science provides a research-oriented approach to the discovery and application of knowledge about families, family theory, research methodology, family policy, family programs and ethnic families. 
Perfect for...
Students looking for a unique program focused on the entirety of the family system and family health policy.
Students looking for a program with an emphasis on low-income and minority populations.
Career Paths
Academic and research positions in colleges and universities
High level administrative or research positions in city/county/state/national health and human service agencies
Leadership positions in nongovernmental and advocacy organizations.
Positions in hospitals, HMO and health insurers
Program Overview
The maternal and child health doctoral program provides interdisciplinary training in research, theory, policy and practice relevant to health and well-being as well as services for women, children, and their families. Graduate students learn about health disparities, the life course perspective, mental health, obesity, childhood injury, family and health policy, adoption, domestic and child abuse, family support, epidemiology, and research methods.  Students graduate with the skills and knowledge for professional work in educational, governmental, and clinical settings. 
Visit the Department of Family Science site.
Upon graduating with a PhD in Maternal and Child Health, students will be able to:
Describe the independent and interdependent determinants of health, disease, and disparities; including individual, familial, social, cultural, racial/ethnic, medical and environmental factors.
Design a study to test hypotheses on an MCH issue. Review literature, select an appropriate design, data and methods, analyze data, draw appropriate conclusions, and summarize findings for publication.
Identify, analyze, and evaluate U.S. healthcare policy, program, and data surveillance systems.
Synthesize and translate MCH knowledge into understandable information to advance health literacy.
Formulate advocacy strategies to implement MCH policy while balancing the interests of diverse stakeholders.
The Maternal and Child Health Ph.D. program requires 51 graduate credit hours beyond the master's degree, including a maternal and child health core (27 credits), a research methods core (12 credits), and the dissertation (12 credits). Students in the PhD program advance to candidacy after completing the required coursework and passing a written qualifying examination.  After advancement to candidacy, students must complete a dissertation proposal and oral defense, followed by a doctoral dissertation and oral dissertation defense.
This program provides interdisciplinary training in research, practice, and policy-relevant to health problems and services for women, infants, children, adolescents, and their families (including men). The MCH program prepares students to advance research, policy and practice to improve the health, safety, and well-being of these groups, with a particular emphasis on low income and ethnic minority populations.
Program Courses (51 credits)
FMSC 689 Research Internship (3)
FMSC 710 Maternal and Child Health from a Life Course Perspective (3)
FMSC 720 Perinatal, Child, and Adolescent Health (3)
FMSC 730 Key Topics in Maternal and Child Health (3)
FMSC 606 Ethnic Families and Health Disparities (3)
FMSC 750 Family and Health Policy (3)
FMSC 660 Program Planning and Evaluation (3)
EPIB 611 Intermediate Epidemiology (3)
EPIB 651 Biostatistics II (3)
FMSC 780 Qualitative Research Methods in Family and Health Research (3)
FMSC 850 Maternal and Child Health Epidemiology (3)
Elective Public Health Course (3)
Elective Course (3)
FMSC 899 Doctoral Dissertation Research (12)
---
Explore All Degree requirements on the UMD Catalog
| Course Title | Credits | Course Description |
| --- | --- | --- |
| FMSC 600 Family Theories | 3 | An overview of the theoretical frameworks underlying research on the family. Survey of research findings. |
| FMSC 602 Management of Family and Community Services | 3 | Theories of management and their application to the family and community services. |
| FMSC 603 Programmatic Approaches to Family Problems | 3 | Theories, assumptions, and principles that guide the design, implementation, and evaluation of family-focused prevention and intervention programs. |
| FMSC 604 Organization, Methods, & Principles in Family Science | 3 | Multi-disciplinary aspects of family science; philosophical, ecological and ethical issues in family research. |
| FMSC 606 Ethnic Families and Health Disparities | 3 | Historical, psychosocial, economic, and political factors influencing the structure and functioning of ethnic families. Overview of racial/ethnic health disparities over the life course and ways in which they are influenced by multi-level contextual factors. Cultural competency in research, service delivery, and development of family/health policy initiatives for ethnic families. |
| FMSC 610 Research Methods in Family Science | 3 | Prerequisite: EDMS 645 or equivalent.Research methods in family science. The role of theory, design, use of qualitative and quantitative measurement techniques, data collection and data analysis. Development of research proposals. |
| FMSC 630 Theory and Research in Human Sexuality | 3 | Prerequisite: A basic course in human sexuality or permission of instructor. Survey of theory and research in human sexuality and examination of implications for contemporary family and community life. |
| FMSC 640 Family Therapy: Theory and Techniques | 3 | Fundamental theoretical concepts and clinical procedures in marital and family therapy. Emphasis on those therapies which operate from a family systems perspective. |
| FMSC 641 Couples Therapy: Theory and Techniques | 3 | Prerequisite: FMSC 640. Exploration of the dynamics of the couple relationship and methods of facilitating growth and interaction within that relationship. Emphasis on couples with conflicting needs and expectations, dysfunctional communication and conflict-negotiation skills. Alternative theoretical approaches and methods of marital therapy. |
| FMSC 642 Normal and Abnormal Individual and Family Development | 3 | Prerequisite: FMSC 640. Normal development and psychopathology and their effects on the family system: implications for assessment, diagnosis, and therapeutic interventions. Emphasis on families with school-age children, parent-child relationships, and the application of current DSM within the family context. |
| FMSC 645 Sexuality: Issues in Family Therapy and Service Delivery | 3 | Prerequisite: a basic course in human sexuality and permission of instructor. Typical, dysfunctional, and pathological sexual functioning: effects on individuals, couples, and family systems. Sensitizes students to sexual issues, explores how perceptions of such issues affect work with people, and emphasizes implications for marriage and family therapy. |
| FMSC 646 Sex Therapy: Theory, Skills and Practice | 3 | Prerequisite: FMSC 645 or permission of the department. Introduction to theory and practice of sex therapy, including information about human sexual function and dysfunction and appropriate intervention methods. Emphasis on the relationship system and the dynamics of sexual functioning within that system. |
| FMSC 647 Theory and Techniques of Family Mediation | 3 | An introduction to family mediation as an approach to helping families deal effectively with the issues associated with separation and divorce. Theory, practice and techniques of negotiation, with an emphasis on custody, property division and constructive restructuring of the family relationship. |
| FMSC 650 Ethical, Legal, and Professional Principles in Marriage and Family Therapy | 3 | Prerequisite: Permission of department. Limited to students admitted to the family therapy program. An introduction to the basic principles and practices of family therapy. Emphasis on basic therapy skills applied to a family context and on professional ethics of the family practitioner. Addresses therapist's legal responsibilities and liabilities, certification, and licensure issues. |
| FMSC 651 Psychopathology in the Family Context | 3 | Prerequisite: FMSC 650. Limited to students admitted to the family therapy program. Initial application of family therapy skills and theoretical models to the practice of marriage and family therapy. Didactic focus on assessment and diagnosis of family process. Emphasis on treatment plans from different therapeutic models demonstrated in case presentations and supervision of therapy. |
| FMSC 652 Diagnosis and Treatment of Mental and Emotional Disorders in Family Systems | 3 | Prerequisite: FMSC 651. Limited to students admitted into the family therapy program. Integration of systematic assessment and intervention procedures with couples and families, within the context of the various family therapy models. Didactic emphasis is given to procedural issues, critique and utilization of current DSM, and specific problems encountered in family therapy work. Advanced professional responsibility as demonstrated in case presentations and supervision. |
| FMSC 653 Advanced Application of Marriage and Family Therapy Models and Techniques | 3 | Prerequisite: FMSC 652. Limited to students admitted to the family therapy program. Concluding course in the clinical therapy, assessment, diagnosis, and treatment series. Didactic focus on personal theory building, continued professional development, and extension of systematic intervention to community consultation with other mental health professionals. Emphasis on personal values and professional ethics as applied in case presentations and supervision. |
| FMSC 654 Clinical Marriage and Family Therapy Practice | 3 | Prerequisite: FMSC 651. Application of theory and technique to the clinical practice of marriage and family therapy. Emphasis on case management and clinic administration. Includes completion of 12 successive months and 500 hours of supervised, direct client contact with couples, families, and individuals from an integrative family systems perspective. |
| FMSC 658 Supervised Clinical Practice of Marriage and Family Therapy | 1 to 3 | Prerequisite: FMSC 650. The supervision of marriage and family therapy client contact. Various family systems models of supervision applied via extant methods, including live, videotaped, and audiotaped. |
| FMSC 660 Program Planning and Evaluation | 3 | Program planning and evaluation for family services and maternal and child health programs, including assessment, consumer/community participation, capacity building, evaluation methods, and ethical issues; emphasis on both process and impact analysis. Development of proposals for evaluating impact of health interventions. |
| FMSC 689 Research Internship | 1 to 3 | Prerequisite: Permission of instructor and department. Research experience resulting in a scholarly article suitable for publication in a peer-reviewed journal. |
| FMSC 691 Family-Community Consultation | 3 | The enhancement of family and community services through the consultation process. Techniques and approaches to consultation, including both the role of the consultant and the needs of agencies. Individual field experience. |
| FMSC 698A Trauma and Addictions in the Context of the Family | 3 | Introductory course in Trauma and Addictions.  Addictions will be viewed through a trauma lens with attention paid to the family context. Special attention will be paid to the importance of therapist self-care when working with traumatized individuals, families, and addictions, along with the overall ethical implications involved in this work. |
| FMSC 698P Methods for Policy Research on Families | 3 | Studying families involves managing multiple members, multiple reports, and changes over time. Families are influenced by the social, historical, and political context, as well. This class addresses methods for dealing with these unique aspects of family policy research and also addresses issues such as missing values, scale construction, and causal inference. Examples from research on welfare reform, early childbearing, and family and medical leave will be incorporated into the class. Students will practice these methods through weekly computer assignments on data provided by the professor. |
| FMSC 698S Analysis of Family Systems and Dysfunction | 3 | A survey of theory and research on family interaction in well-functioning and dysfunctional families. Micro-analysis of family process in communication, decision making, and problem solving. Theory and research on family coping with normative transitions and non-normative crises across the family life-cycle. |
| FMSC 699 Independent Study | 1 to 6 | Prerequisite: Permission of instructor and department. Repeatable to maximum of 6 credits. |
| FMSC 700 Applications of Advanced Quantitative Methods to Family Research | 3 | Prerequisite: FMSC 610 or equivalent; EDMS 651. Optimal use of various designs, statistical methods and procedures in behavioral research in families. Development of a research study, including theory selection, hypothesis development, data analysis and preparation of findings for publication. |
| FMSC 710 Maternal and Child Health from a Life Course Perspective | 3 | Survey of current science in maternal and child health informed by a life course perspective. The surveyed topics include inutero exposure to toxins, feeding and growth, and effects of chronic stress, maternal and child health. |
| FMSC 720 Perinatal, Child, and Adolescent Health | 3 | Examination of major problems and issues associated with the health status of women of reproductive age, infants, toddlers, children, and adolescents. Analysis of biological, environmental, psychosocial, and cultural determinants of health for the target populations. Overview of prevention and intervention programs for children and youth. |
| FMSC 730 Key Topics in Maternal and Child Health | 3 | Review of key issues on the frontier of maternal and child health research and practice within broad public health and socio-cultural context. Examines current maternal and child health issues such as ethics, child and family health, health and socioeconomic disparities, child nutrition and obesity, military family health, and global health. |
| FMSC 745 Gender and Ethnicity in Family Therapy and Service Delivery | 3 | Major critiques of sources of racial, cultural, and gender bias in marital and family therapy and family service delivery. Addresses these issues in program development, clinical practice, and policy. |
| FMSC 750 Family and Health Policy | 3 | Development and analysis of public policies affecting the health and well-being of children, youth, and families, with an emphasis on low income and ethnic minority populations. Examination of social, economic, and political dynamics that influence family and health policies and the delivery of health care. Introduction to health advocacy within the US public health system. |
| FMSC 758 Supervision of Marriage and Family Therapy Supervision | 3 | The development of supervisory abilities of marriage and family therapists. Focuses on live videotape or audiotape of therapy and supervision. This course is required for supervisors in training in the AAMFT. The practice of supervision accompanying didactic course FMSC 790. |
| FMSC 760 Legal Issues & Families | 3 | Analysis of marriage and family issues from a legal perspective. Review of legal decisions affecting families, including procreative rights, marriage, termination of marriage, parental and child rights, adoption, child custody, and child/family medical treatment. Relationship between family law and family policy. |
| FMSC 780 Qualitative Methods in Family and Health Research | 3 | Theoretical perspectives and methodological tools to conduct research with individuals and families across the life span. Review of research designs, participant fieldwork, observation and interview projects, data collection, computer-assisted data analysis, and development of grounded theory. |
| FMSC 789 Non-thesis Research | 1 to 3 | Non-thesis research papers. |
| FMSC 790 Marriage and Family Therapy Supervision | 1 to 3 | Prerequisite: Permission of instructor. Principles and methods of supervision of marriage and family therapy. The didactic aspect of supervision of marriage and family therapy accompanying the experiential course FMSC 758. |
| FMSC 799 Master's Thesis Research | 1 to 6 | |
| FMSC 810 Theory in Family Systems and Family Health | 3 | Theory and research on family interaction and family coping with normative health and mental health transitions and non-normative crises across the family life cycle. Micro-analysis of family process in communication, decision-making, problem-solving, and compliance to health regimens. Examination of dysfunctional patterns and effective coping strategies. |
| FMSC 850 Maternal and Child Health Epidemiology | 3 | Determinants and trends in maternal and child health, including analysis of the role of economic inequalities, race/ethnicity, community contexts, and psychosocial factors across the life course. Overview of methods and data systems used to monitor maternal and child health. Development of a complete population health study. |
| FMSC 899 Doctoral Dissertation Research | 1 to 12 | |
| FMSC879 Preparing Future Faculty and Professionals | 1/Semester, Up to 4 | Development of skills necessary to obtain and succeed in academic and non-academic positions in family science and public health. Topics include: career mapping, networking, teaching/teaching portfolios, independent research, publishing, grant writing, program and policy evaluation, consulting, job search, interviewing and negotiation, mentoring, diversity, work-family balance, and ethical issues in the workplace. Periodic visits to universities and government/nonprofit employers. |