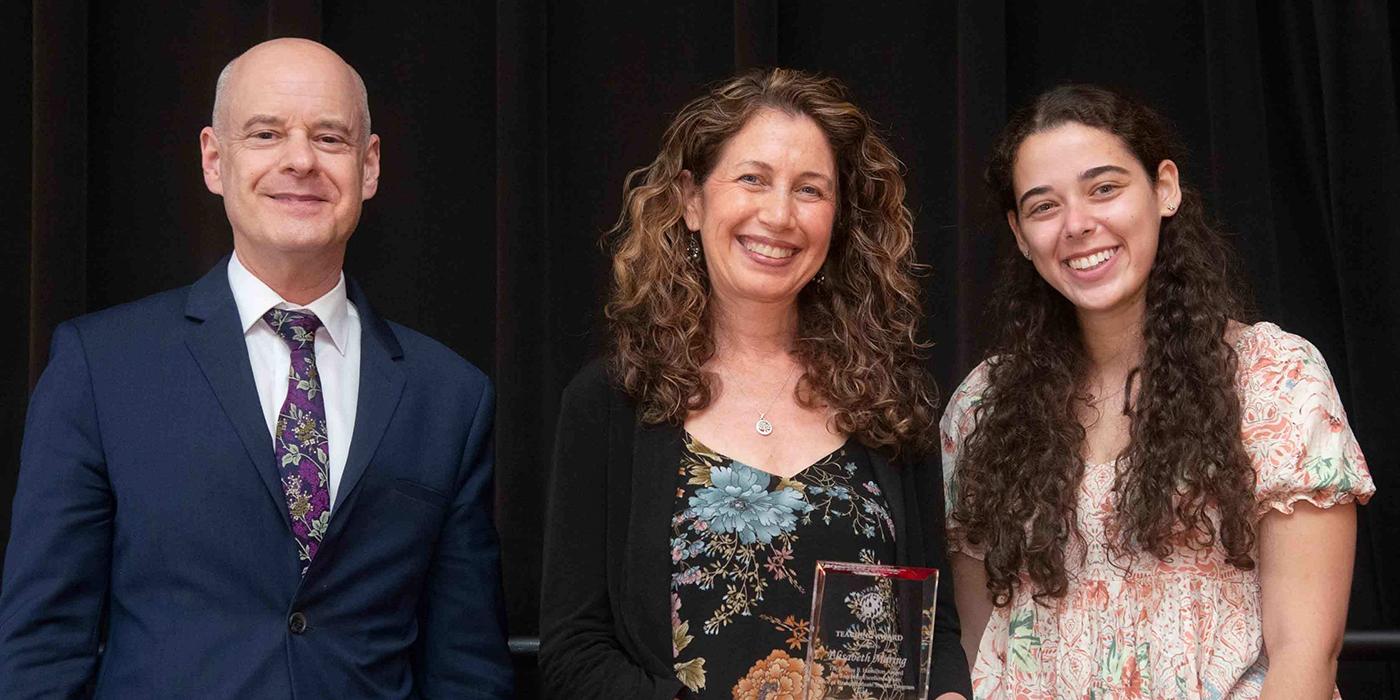 Dr. Elisabeth Maring, associate director of the Global Health Initiative, director of the Global Public Health Scholars Program, faculty advisor for Public Health Beyond Borders and professor of Family Science has added another title: winner of the Donna B. Hamilton Award for Excellence in Undergraduate Teaching.
The Office of Undergraduate Studies at the University of Maryland each year recognizes two faculty members for excellence in teaching: one for a faculty member teaching in an Undergraduate Studies program, which includes College Park Scholars and other living–learning programs on campus, and one for a faculty member teaching in a General Education Program. Dr. Maring was nominated for the first award by various students across campus. 
"From the many nominations received, the selection committee was most impressed by the student experience in your course FMSC110S: Families and Global Health," the award letter read.
"Dr. Maring helped me recognize that I want to get involved in Global Public Health in my future," read one of the student nominations. "From her, I have chosen to explore the Community Health Major. Learning about the countless injustices regarding health and the world from Dr. Maring allowed her passion for health equity to shine through."
And, from another student:
"Dr. Maring was absolutely amazing at presenting the material in a way that was both engaging and challenged my own way of thinking and interpretation," the student said. "Dr. Maring consistently tailored her teaching around the individual student and made sure that I was well versed with the material, along with the majority of other students, before moving on."
Maring said the award was a great honor. 
"I love teaching. It's definitely my favorite thing of all the things that I do at the university," she said. "It's rewarding just to have students come back and visit me, to come to my office hours, to have my students who took my class as a freshman and come back as seniors and say that the class still has an impact on them. So no matter no matter what, I always feel really grateful for the opportunity to work with students but you know, getting an award and knowing that students nominated me does feel very good."
Maring was recognized at the Undergraduate Studies Awards Ceremony on Tuesday, May 10, 2022. 
Departments
Department of Family Science