The Community Advisory Council plays a valuable role in connecting the University of Maryland School of Public Health to the broader community. The SPH benefits from the time and expertise provided by our well-rounded and diverse council.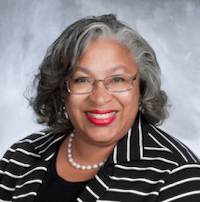 Dianna Abney, MD
Health Officer, Charles County Department of Health
Dr. Dianna Abney is a health officer for the Charles County Department of Health. She is a practicing pediatrician with 25 years of experience working in Waldorf, Maryland.
Prior to her role as the Health Officer, Dr. Abney was the medical director of the county's Child Abuse and Neglect program. She is a commissioner on the Children's  Environmental Health and Protection Advisory Council, and she chairs the Maryland Statewide Advisory Commission on Immunizations. Dr. Abney's research interests include health disparities, prevention of childhood obesity, immunizations, and the prevention and treatment of child abuse. She received her medical degree from Tulane University in 1989.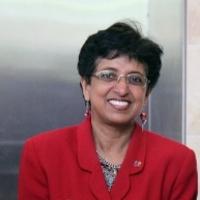 Uma Ahluwalia, MSW, MHA
Principal, Health Management Associates
Ms. Uma S. Ahluwalia is principal for Health Management Associates, a national, independent research and consulting firm focused on healthcare policy development, Medicare/Medicaid solutions and complex business plans.
She formerly served as director of the Montgomery County Department of Health and Human Services, one of the county's largest agencies, which has pursued a strong integration and interoperability agenda across the HHS enterprise. Caseloads for the Department in the last four years of Ahluwalia's term rose dramatically as more families and individuals struggled through the tough economy. Over the years, Ms. Ahluwalia performed additional roles throughout the organization, including an acting chief operating officer, acting chief of children, Youth and Families and Acting Chief of Special Needs Housing.
Ms. Ahluwalia holds a master's in social work from the University of Delhi in India and a specialist post-masters in Health Services Administration from George Washington University. Over a 29-year career in human services, she has progressively moved from case-carrying social work to executive leadership at the state and local levels.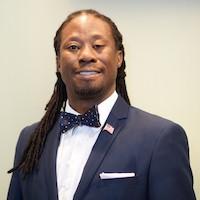 Oscar Alleyne, DrPH, MPH
Managing Director of the Public Health Division, Mitre
Dr. Alleyne is an expert on bio-surveillance, informatics, epidemiology, policy and public health. As the former chief of programs and services at the National Association of County and City Health Officials (NACCHO), Dr. Oscar Alleyne was in charge of managing programs on infectious diseases and informatics, public health preparedness, pandemic and catastrophic preparedness. In the past, he has worked with the New York State Health Department, designing software that guides responses to adverse water quality events in the area. When he worked in the Rockland County Health Department in New York, Dr. Alleyne developed an educational and surveillance program for a West Nile Virus outbreak.
Dr. Alleyne holds a doctorate in public health from the New York Medical College, School of Health Sciences and Practice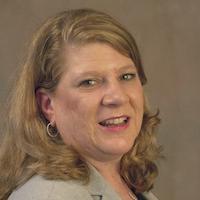 Angela D. Anderson
Dean of Health, Wellness & Hospitality, Prince George's Community College
Angela D. Anderson is the Dean of Health, Wellness & Hospitality at Prince George's Community College. Prior to accepting her current position, she was the Program Director and Professor in the college's Radiography Program. Ms. Anderson's educational background includes an undergraduate degree in
Diagnostic Imaging from Thomas Jefferson University and a graduate degree in Adult Education & Higher Education Administration from George Washington University. She has over 20 years of experience in health sciences education and administration.
Ms. Anderson served as a site visitor for the Joint Review Committee on Education in Radiologic Technology and as a member of the American Registry of Radiologic Technologists Exam Committee in Radiography. She served as a steering committee member for the Academy of Health Sciences @ PGCC, the first middle college high school in the state of Maryland and is a member of both the Prince George's
County Public Schools (PGCPS) P-TECH Steering Committee and PGCC/PGCPS Dual Enrollment Advisory Committee. To date, her grant writing contributions have brought over $700,000 to the college.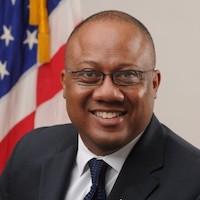 George L. Askew, MD, FAAP
Deputy Chief Administrative Officer for Health, Human Services and Education for Prince George's County, Maryland
George L. Askew, MD, FAAP is the Deputy Chief Administrative Officer for Health, Human Services and Education for Prince George's County, Maryland. He is responsible for oversight of the county's Health Department, Department of Family Services, Department of Social Services, and the liaison relationships to the public schools, library system, and community college. He is the former Deputy Commissioner of Health in the New York City Department of Health and Mental Hygiene where he was responsible for overseeing and managing the Division of Family and Child Health. Prior to that, he was appointed by the Obama Administration to serve as the first Chief Medical Officer for the Administration for Children and Families at the U.S. Department of Health and Human Services. In that role, he provided expert advice and consultation to the Assistant Secretary for Children and Families on plans, programs, policies, and initiatives that addressed the health needs and strengths of children and families facing significant social, health, and economic challenges. This included: Affordable Care Act outreach and education, early childhood health and development, and the health of victims and survivors of human trafficking.
Of note, Dr. Askew was one of the core developers of the SOAR Human Trafficking Training for Health Care and Social Service Providers. Dr. Askew has a longstanding history of innovative work in child and family advocacy and executive leadership. Prior to joining HHS he was Deputy CEO and Chief Development Officer for Voices for America's Children, Founder of Docs For Tots, and former CEO and President of Jumpstart for Young Children. Because of his initiative, vision, and national impact, in 2005 Dr. Askew was named an Ashoka International Fellow. He was recognized as a national and global leader for his efforts to link health professionals with early childhood advocacy, embodying the ideals of civic engagement and creative solution-building nurtured by the international fellowship program. Dr. Askew was born and raised in inner-city Cleveland, Ohio. He earned a BA in Psychology and Social Relations at Harvard University, is a graduate of the Case Western Reserve School of Medicine, and a member of the Centers for Disease Control and Prevention's Class of 1992 Epidemic Intelligence Service, also known as the "Disease Detectives."
Gloria Aparicio Blackwell
Director of Community Engagement, Office of Community Engagement, University of Maryland
Ms. Gloria Aparicio Blackwell is the director of the Office of Community Engagement at the University of Maryland College Park. Through advocacy, storytelling, planning, service, and partnerships, she builds a figurative bridge with the university's surrounding communities. She has worked for the university for more than 20 years. Her primary role is to contribute to the University's commitment to the land grant mission, as well as the overall efforts to make the University of Maryland a "Greater College Town." She is known for her success in bringing together community leaders, advocates, non-profits, government agencies, businesses, and campus stakeholders to address challenges impacting the neighboring communities.
Ms. Aparicio Blackwell earned an associate's degree in safety and fire science from Instituto Tecnológico de Seguridad Industrial in Venezuela and a bachelor's degree in industrial technology with a concentration in safety and fire science from UMD. She earned an M.S. in management from the University of Maryland, University College.
Prior to joining the university in 1997, Ms. Aparicio Blackwell worked in safety and fire management at Potomac Electric Power Company and for American University and Montgomery College (as a student worker). Ms. Aparicio Blackwell received the President's Distinguished Service Award for public service at UMD and was named UMD's Outstanding Woman of Color. Ms. Aparicio Blackwell is a member of the Board of Trustees from Montgomery College, is a graduate and board member of Leadership Maryland and Leadership Montgomery, and serves as a board member of the International Town/Gown Association.
Rachel Hare Bork
Senior Researcher and Evaluation Officer, de Beaumont Foundation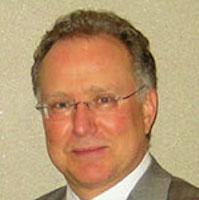 Bill Borwegan, MPH
Principal, Prevention at Work, LLC
Mr. Bill Borwegen served as founding the national director of the Service Employees International Union's Occupational Health and Safety Program, the largest union of healthcare workers and second-largest union of public employees in the United States. During a 30-year tenure, he strived to improve workplace conditions including spearheading the successful passage of dozens of federal and state laws and regulations to address hazards ranging from asbestos in schools, blood-borne pathogens, and other infectious agents, needle stick injuries, chemical exposures including chemotherapeutic drugs, manual patient handling and workplace violence.
He possesses a bachelor of science degree from Rutgers University in microbiology and environmental sciences and an MPH in environmental and industrial health from the University of Michigan. He now continues this work with like-minded organizations as principal at Prevention at Work, LLC.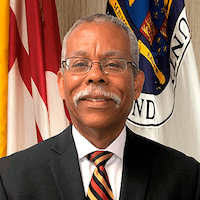 Ernest Carter, MD, PhD
Acting Health Officer, Prince George's County Health Department
Dr. Ernest Carter was appointed Acting Health Officer of the Prince George's County Health Department (PGCHD) in December 2018. He came to the PGCHD in June 2012 as the Deputy Health Officer with extensive years of experience in direct patient care, telemedicine, health IT and public health. As Deputy Health Officer, he assisted the Health Officer in managing the PGCHD, providing direct oversight for the divisions of Family Services, Assessment and Planning, and Health & Wellness and clinical providers. He has been responsible for the design, implementation and management of multiple grants and contracts from major federal health agencies and the state of Maryland. Dr. Carter held positions as senior physician informaticist at Westat and director of the Telehealth Science and the Advanced Technology Center at Howard University. He was also an assistant professor of electrical engineering and associate director of Howard University's Material Science Research Center of Excellence, where he conducted research in bioengineering. Dr. Carter has an A.B. degree in physics from Harvard College, an M.D. degree from Harvard Medical School and a doctorate in bioengineering from the University of Pennsylvania.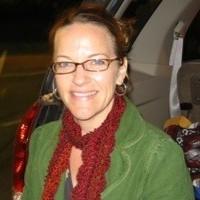 Maura Dwyer, DrPH, MPH
Senior Officer, Health Impact Project, Pew Charitable Trusts
Maura Dwyer, DrPH, MPH, is a senior officer for the health impact project at the Pew Charitable Trusts. Dr. Dwyer earned a doctorate of public health in environmental health sciences at the Johns Hopkins University Bloomberg School of Public Health, a master of public health at the George Washington University Milken Institute School of Public Health, and a bachelor of science at Villanova University. Dr. Dwyer has worked in various capacities, including education, research, evaluation, program implementation and policy development. Her work has focused primarily on eliminating disparities in maternal and child health, chronic disease and HIV/AIDS.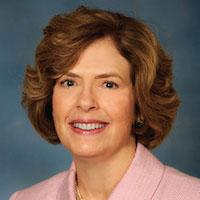 Renee Fox, MD
Medical Health Policy Advisor, Children and Adults Health Programs Group, Division of Quality & Health Outcomes, Center for Medicare and Medicaid Services, U.S. Department of Health and Human Services
Dr. Renee Fox serves as the medical health policy advisor for the Division of Quality and Health Outcomes, Centers for Medicare and Medicaid Services. She has served in multiple senior administrative and clinical roles. Prior to her role at CMS Dr. Fox was the founding Executive Director at the Institute for Healthiest Maryland and in this role, she facilitated the connection between partners from Maryland's higher education institutions and public health practitioners.
Dr. Fox is an associate professor at the University of Maryland School of Medicine, where she has worked for 16 years. Previously she served as Director of Clinical Affairs for the Department of Pediatrics. She was also a medical director at Neonatal Intensive Care Unit (NICU) at the University of Maryland Medical Center. She earned her M.D. from the University of Rochester School of Medicine and Dentistry, where she also completed her residency.
Nilesh Kalyanaraman
Health Officer, Anne Arundel Health Department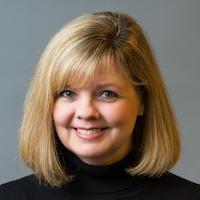 Alana Knudson, PhD
Co-Director, National Opinion Research Center (NORC) Walsh Center for Rural Health Analysis, NORC at the University of Chicago
Dr. Alana Knudson serves as a program area director in the Public Health Department at NORC at the University of Chicago and is the Co-Director of NORC's Walsh Center for Rural Health Analysis. Dr. Knudson has over 20 years of experience implementing public health programs, leading health policy research projects, and evaluating programs. Dr. Knudson has state and national public health experience having worked at the North Dakota Department of Health and for the Association of State and Territorial Health Officials, and also served as associate director for research at the Center for Rural Health at the University of North Dakota.
Sarah Lock, JD
Senior Vice President for Policy and Brain Health, American Association of Retired Persons (AARP), Executive Director, The Global Council on Brain Health
Ms. Sarah Lenz Lock is senior vice president for Policy in AARP's Policy, Research and International Affairs (PRI) where she helps position AARP as a thought leader addressing the major issues facing older Americans. She leads AARP's policy initiatives on brain health and care for people living with dementia, including serving as the Executive Director of The Global Council on Brain Health, an independent collaborative of scientists, doctors and policy experts convened by AARP to provide trusted information on brain health. She is a member of the American Society on Aging, the National Academy of Social Insurance, and the Gerontological Society of America.
She serves on the Steering Committee for the National Research Summit on Care, Services and Supports for Persons with Dementia and their Caregivers, on the HHS' Administration on Community Living Aging and Cognitive Health Technical Expert Advisory Board, the Dementia Friendly America National Council, and is a Health and Aging Policy Fellow Program National Advisory Board Member. She formerly served as a Commissioner for the American Bar Association's Commission on Law and Aging.
She began her career as a legislative assistant in the U.S. House of Representatives to Congressman Michael D. Barnes, working with the Federal Government Service Task Force, and worked at the law firm of Arent, Fox, Kintner, Plotkin & Kahn. She received a bachelor of arts degree from Franklin and Marshall College, and a J.D. from the University of Maryland School of Law, where she was a member of the law review.
Spiro Marinopoulos
Director, UMD Health Center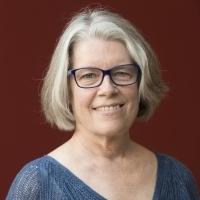 Laurie Norris, JD
Senior Advisor, DentaQuest Foundation Partnership for Oral Health Advancement 
Dr. Laurie Norris is a senior policy advisor at the Centers for Medicare & Medicaid Services (CMS). Laurie joined CMS in 2011, where her work focuses on children's oral health. Prior to joining CMS, Dr. Laurie was the state campaign manager for the Pew Children's Dental Campaign, and before that, she served for twenty years as an advocate for low-income children and families in both California and Maryland. In 2007, she was introduced to the world of oral health when her client, 12-year-old Deamonte Driver, died from a preventable dental abscess that spread to his brain. Laurie holds a law degree from New York University School of Law and a master's in organizational development and leadership from the Philadelphia College of Osteopathic Medicine.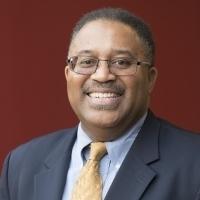 Irwin Royster
Director of Partnerships & Community Engagement, East River Family Strengthening Collaborative, Inc. (ERFSC) 
Mr. Irwin Royster joined the East River Family Strengthening Collaborative, Inc. in 2019. He previously worked with Planned Parenthood of Metropolitan Washington (PPMW). He has extensive experience in community building, development, and training. He assisted in the development and implementation of PPMW's first Teen Clinic located east of the Anacostia River. He oversaw the recruitment of youth participants in Teen Clinic sessions and group workshops; training of Youth Health Messengers; the Title X HIV Integration Program grant; street outreach activities, including after-hours HIV/AIDS and STI information distribution and testing of very high-risk young adult populations.
He served as the co-chair of the D.C. Department of Health's STD Control Program's STD Community Coalition. He is a member of the District of Columbia HIV Prevention Community Planning Group (CPG) and serves on the Community Advisory Board of Children's National Medical Center's Connect to Protect program, a nationwide HIV/AIDS prevention program aimed at adolescents.
He is pursuing a master's degree in Social Work at the University of Maryland and ultimately plans to earn a master's of public health.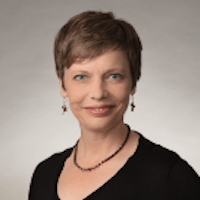 Katie Sellers, DrPH, CPH
Senior Advisor for Strategy and Innovation, Maternal and Child Health Bureau, HRSA
Katie Sellers, DrPH, CPH is the former vice president for Impact at the de Beaumont Foundation and in that role, Dr. Sellers was responsible for demonstrating the impact of the Foundation's investments and informing decisions regarding what future strategies are likely to achieve the greatest impact. Prior to joining the foundation, Dr. Sellers served as senior vice president for science and strategy at the March of Dimes, where she was responsible for the strategic initiatives and scientific foundation of March of Dimes work to achieve equity and improvements in birth outcomes. Dr. Sellers also served as Chief Science and Strategy Officer at the Association of State and Territorial Health Officials (ASTHO). Dr. Sellers has over twenty years of experience in public health, with over 45 publications. She received her doctorate in Maternal and Child Health from the Tulane University School of Public Health and Tropical Medicine.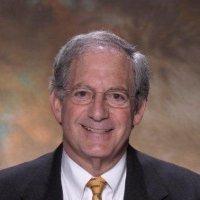 Edward Sondik, PhD
Former Director, National Center for Health Statistics, Centers for Disease Control and Prevention, U.S. Department of Health and Human Services
Most recently, Dr. Edward Sondik served as the director of the National Center for Health Statistics, Centers for Disease Control and Prevention, DHHS, a position he held for 17 years. Before joining CDC, he directed the NIH National Cancer Institute's Surveillance and End Results Survey (SEER) program and also led the research planning and evaluation activities for the NIH National Heart, Lung and Blood Institute. 
Prior to his federal positions, Dr. Sondik served on the Engineering-Economic Systems faculty at Stanford University. He now is a member of the HHS Secretary' Advisory Committee on National Health Promotion and Disease Prevention Objectives for 2030. Dr. Sondik explores other activities including the challenges of the Federal Statistical System, data needs at the State and local level, new sources of health data, and training and research on how to use these new sources of data and modeling to meet community health needs.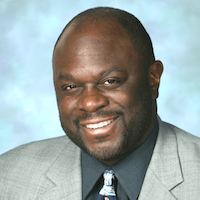 Joseph Wright, MD, MPH
Senior Vice President and Chief Medical Officer, University of Maryland Capital Region Health
Dr. Joseph L. Wright is the recently appointed senior vice president and chief medical officer for the University of Maryland Capital Region Health system. He previously served as Professor and Chair of Pediatrics at the Howard University College of Medicine, and as Senior Vice President within the Children's National Health System, where he provided strategic leadership for the organization's advocacy mission, public policy positions, and community partnership initiatives. He maintains adjunct appointments as a professor of emergency medicine and health policy and management at the George Washington University Schools of Medicine and Public Health, as well as, a research professor of family science at the University of Maryland School of Public Health. He served 17 years as the state pediatric medical director within the Maryland Institute for Emergency Medical Services Systems, in addition to 8 years as principal investigator and medical director of the federally-funded Emergency Medical Services for Children (EMSC) National Resource Center.
Academically, Dr. Wright is among the original cohort of board-certified pediatric emergency physicians with scholarly interests that include injury prevention and the needs of underserved communities. He has contributed over 100 publications to the scientific literature, served more than 20 visiting professorships, and was the principal investigator of the NIH-funded DC-Baltimore Research Center on Child Health Disparities.  Dr. Wright is an elected member of both the Alpha Omega Alpha (medicine) and Delta Omega (public health) honor societies, the American Pediatric Society, and was recently inducted into the Academy of Medicine of Washington.
Dr. Wright is the current chair of the American Academy of Pediatrics (AAP) Committee on Pediatric Emergency Medicine after having served as the inaugural chair of the AAP Violence Prevention Subcommittee. He is also currently chairing the AAP Task Force on Addressing Bias and Discrimination. Dr. Wright has been recognized throughout his career for his advocacy work highlighted by receipt of two-lifetime achievement awards from the American Academy of Pediatrics for distinguished contributions to the disciplines of injury prevention and emergency medicine, respectively. He is also a recipient of the prestigious Shining Star Award from the Los Angeles-based Starlight Foundation for outstanding service to communities of color. 
Dr. Wright provides national leadership through advisory and governance service to several organized medicine bodies including the Association of American Medical Colleges, the American Hospital Association, the March of Dimes, the National Academy of Medicine, the National Highway Traffic Safety, and a recently completed term as an Obama administration appointee to the Pediatric Advisory Committee of the Food and Drug Administration. He regularly presents invited expert testimony before Congress, state and municipal legislative bodies, has made numerous media appearances, and lectures widely to both professional and lay audiences.
Dr. Wright earned a bachelor of arts degree from Wesleyan University, his M.D. from Rutgers New Jersey Medical School, and a master of public health in Administrative Medicine and Management from George Washington University.