MS, Couple and Family Therapy Students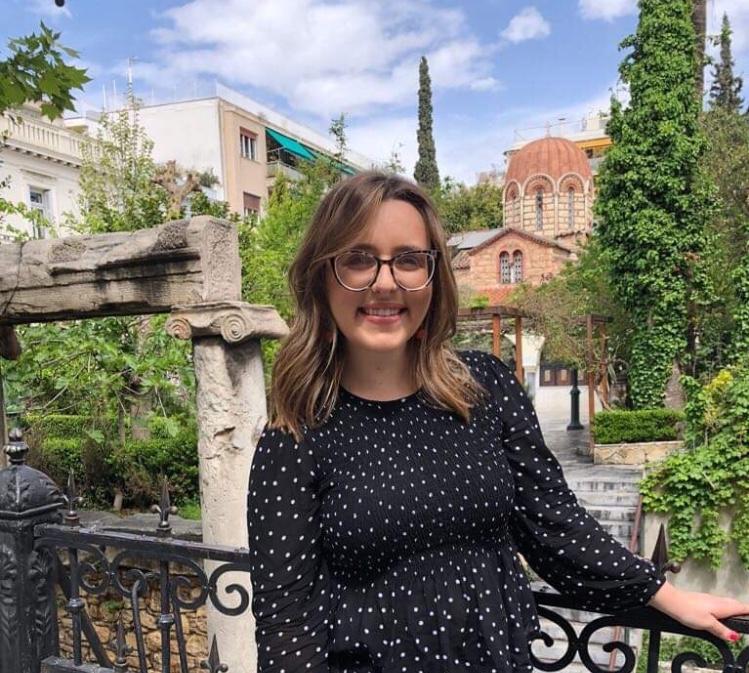 Molly Bernhard is from Temecula, California. She graduated from the University of Mary Washington with a B.A. in Political Science. After graduating, she worked as a paralegal at a law firm based in Washington, D.C., specializing in litigation, labor and employment, and pro bono representation. Prior to joining the University of Maryland, Molly spent three years as an educator in Sofia, Bulgaria through the Fulbright Program and later, at an international high school. She cares deeply about the intersections of activism, artistic expression, and mental health, and has served as a TEDx speaker exploring these intersections. Molly's research interests include fat acceptance and anti-fat bias, intergenerational and collective trauma, and suicidality. When Molly is not at work, you can find her thrifting, listening to Balkan pop, reading (especially the likes of James Baldwin, Kazuo Ishiguro, Maggie O'Farrell, and Chimamanda Ngozi Adichie), and attending creative non-fiction writing workshops.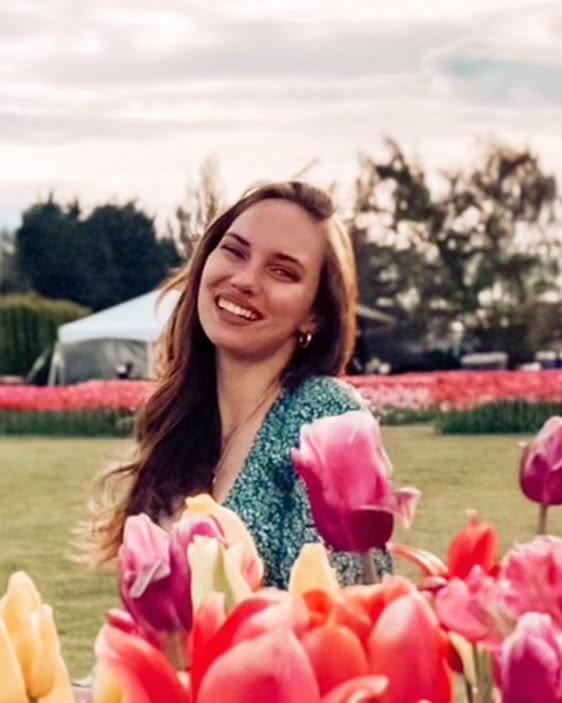 Sydney Bristol is from San Diego, CA. She graduated from the University of California, Santa Cruz in 2019 with a BA in Psychology (intensive track) and honors in the major. While in undergrad, Sydney interned at Corporacion de Ayuda al Paciente Mental (CORPAM) in Santiago, Chile, an adult residential facility, and at 7th Avenue Center in Santa Cruz, CA, a 99-bed adult inpatient psychiatric facility. After graduating, Sydney has worked in adult and children inpatient and outpatient facilities and found her passion in children and family crisis work. Sydney's research interests include suicidality in youths and young adults, sexually exploited children, life after domestic violence, holistic wellness, and trauma in family systems. Sydney is currently a Graduate Assistant in the Behavioral and Social Sciences Advising office in the Feller Center at the University of Maryland. Sydney is also Couples Expert Facilitator at the TOGETHER Program where she provides education on how to promote healthy family relationships, personal well-being, and employment and financial stability in our communities. In her free time, Sydney enjoys playing with her Australian Shepherd, hiking, reading, playing volleyball, and exploring the DMV.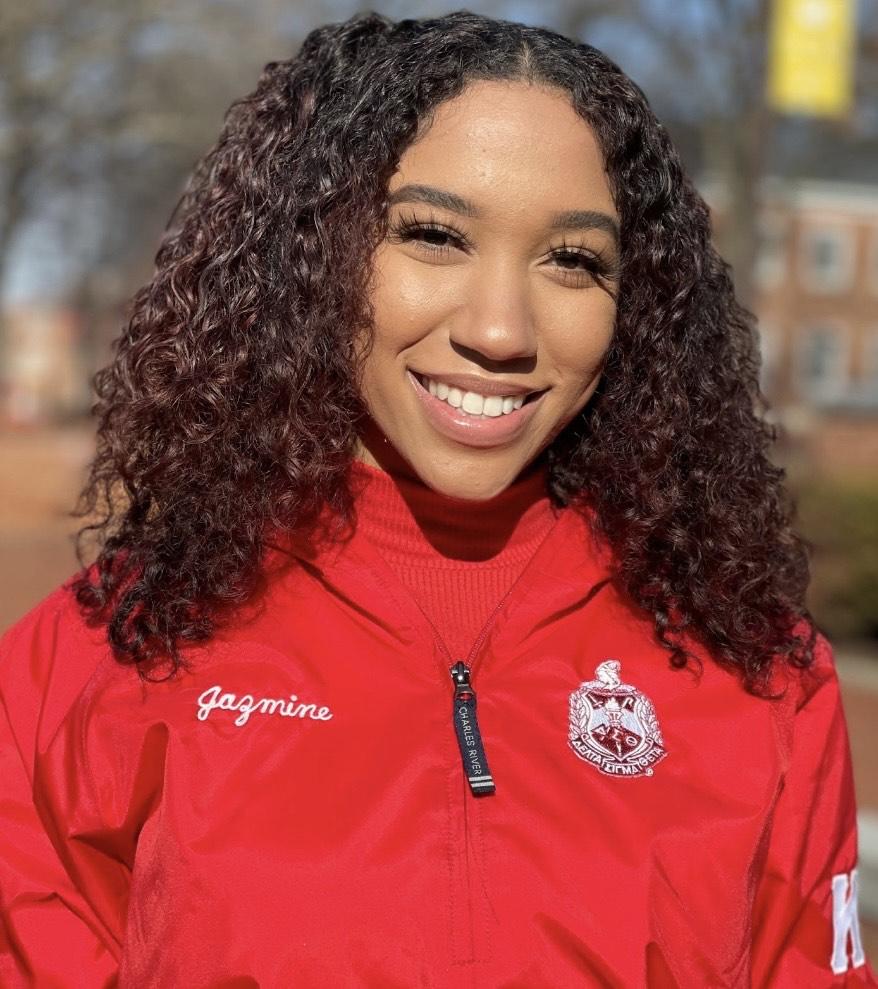 Jazmine Diggs was born and raised in Maryland. She graduated from the University of Maryland, College Park with a B.S in Community Health, Certificate in Women's Studies, and Specialty in Health Risk Behaviors. During her undergraduate years, she served as the Indigenous Community Outreach Student Intern for the Office of Multicultural Involvement & Community Advocacy where she planned and facilitated Native American Heritage Month and aided the university in developing their Land Acknowledgement statement in honor of the Piscataway Conoy tribe. Jazmine helped provide mental health resources to UMD's minority community through the Multi-Ethnic Mental Health Organization founded in 2020 amidst the pandemic as an avenue to educate the university's minority population on resources reflective of their specific needs. She also taught introductory medical summer courses to high school students across the U.S through the National Youth Leadership Forum on Medicine. Through this, she went on to mentor twenty-five of her former students and aid them throughout their application processes and transitions to four-year universities. In 2022, Jazmine completed her undergraduate capstone internship at the University of Maryland's health center through Health Promotion & Wellness Services where she served as both their mental health and sexual health student advocate. In her free time, she enjoys writing poetry, traveling, and modeling to promote diversity in the fashion industry.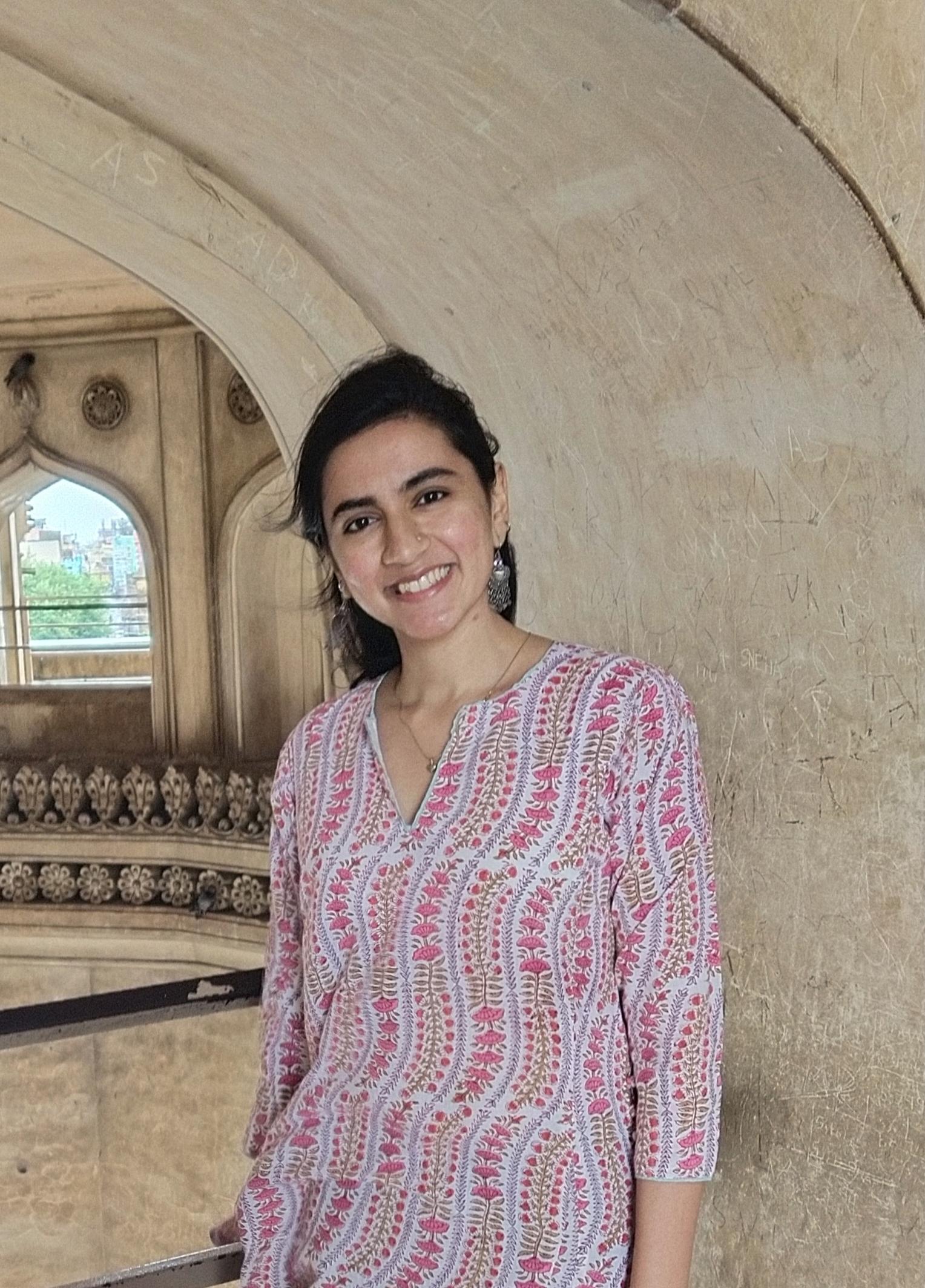 Mansi Dougall was born and raised in New Delhi, India. She graduated from Jesus and Mary college, University of Delhi with a degree in Psychology (Hons). During that period, she served as vice president of the psychology department, organized department events and set up an online and offline campaign under a mental health initiative. Her first thesis investigated how parents of juvenile delinquents cope with the absence of their offspring and the implications for the child's reintegration back to society. Thereafter, she completed her master's degree in applied psychology- specialization in counselling psychology from Tata institute of social sciences, Mumbai and gained experience in counselling, ranging from shelter homes for women, to working with children and adolescents in schools and NGOs. At the end of two years, she was awarded the shield prize for the best student at fieldwork in her university. As a part of her master's thesis, she explored the nature of romantic relationships and resilience among committed emerging adults in romantic relationships. Her work experience began in 2020 with an employee assistance program that offered teletherapy to employees for concerns related to self development, relationship and work. Post this, she worked as a part time role counsellor at the Delhi commission for protection of child rights. Additionally, she was empaneled as a psychologist in a pioneering pilot project by the Health department and Hans foundation. In the project, she was placed in a government school for a period of 6 months to offer counseling to children and adolescents. Through the completion of the CFT program she intends to enhance her skills in working with a systemic lens to understand different cultural nuances and dynamics impacting families, and to consolidate her past learnings of working with children and adults. During her free time, she enjoys exploring new places, traveling, yoga and dancing has been a major part of her life in school and college.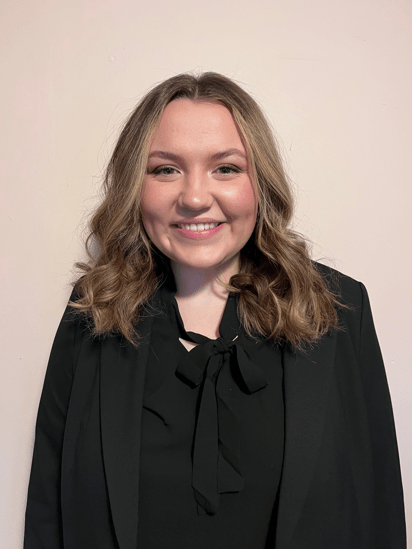 Nicole Gerber is from Silver Lake, Kansas. She graduated from Kansas State university in May of 2022 with a B.S. in Education Studies and a minor in Conflict Analysis and Trauma Studies. Prior to college graduation, she worked at a community mental health center in Manhattan, Kansas, where she worked with an underserved population of school-aged children and their families to provide mental health resources and advocate for their success in schools. Her current interests are addiction and its effects on the family and mental health issues for teen girls and young women. In her free time, she enjoys reading, quality time with friends and family, exercising, and trying new foods.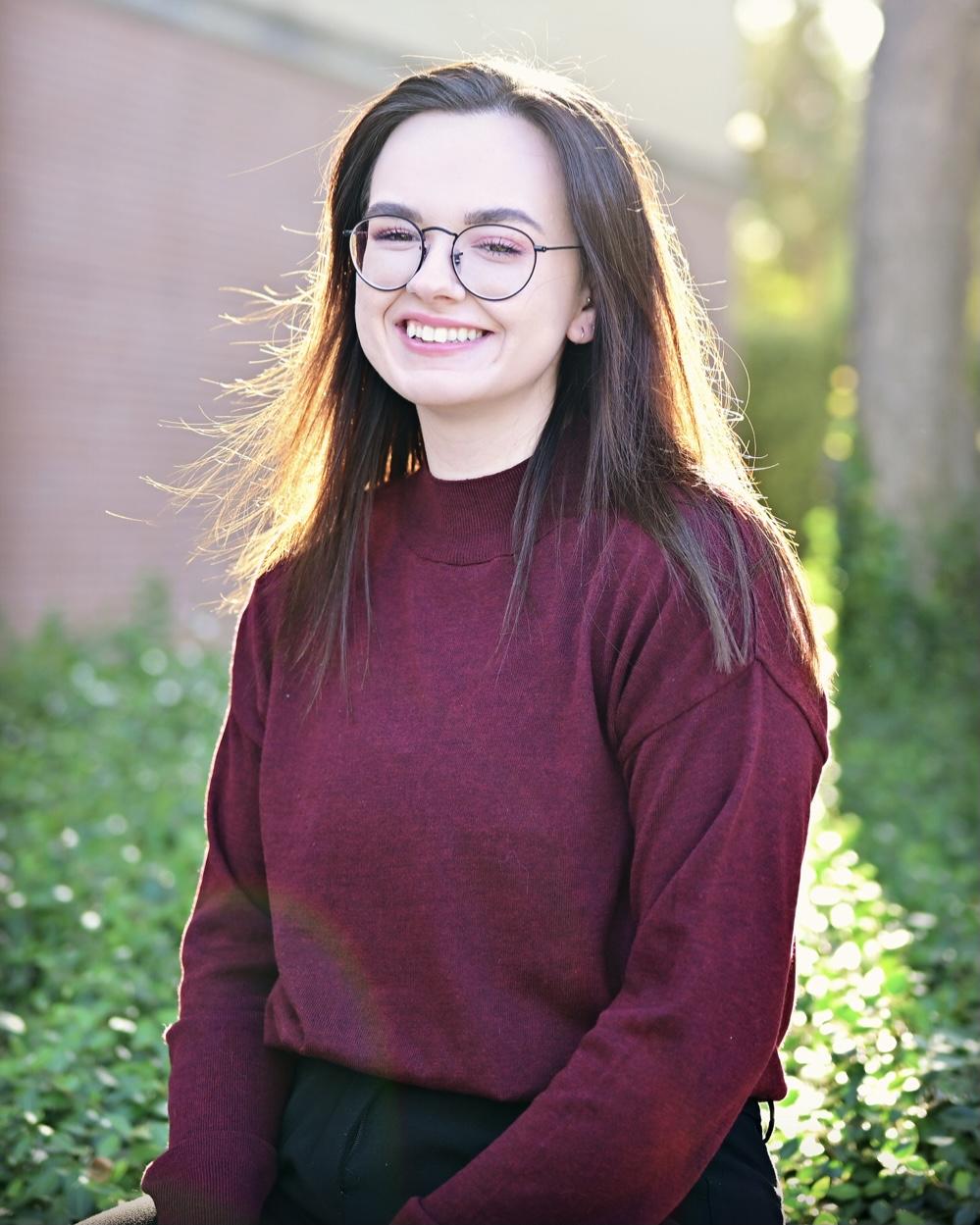 Kaitlin Grant McGirr is from Austin, Texas. She graduated with a B.A. in Psychology and a minor in Sociology from Texas State University. As an undergraduate, she occupied her time working as a Resident Assistant, being the president of a women-empowerment student organization, and volunteering as a research assistant at the Supporting Teachers And Ready Students (STARS) Lab. She also had the opportunity to work on and present a systematic review student poster about recent family therapy techniques for families with sexual minority youth. Her research interests broadly include LGBTQIA+ issues, social class disparities, gender identity, multi-ethnic families, and non-traditional family structures. Some of her hobbies outside of school include finding new music, collecting vinyl records, visiting art exhibits, trying local food and coffee places, exploring the outdoors, and spending time with her cat.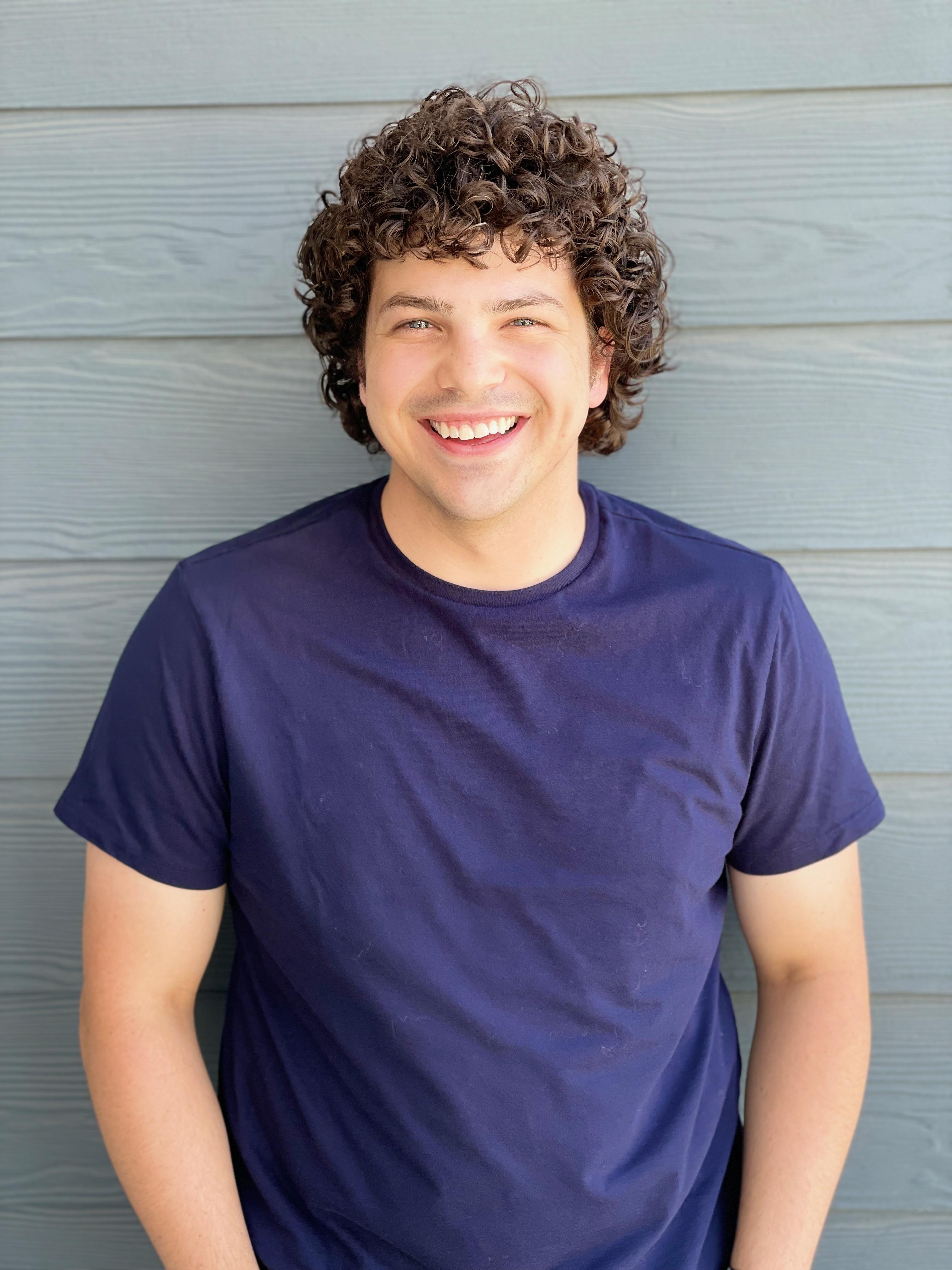 Adam Hedelund is from Newbury Park California. He graduated from Brigham Young University with a Bachelor of Science in Psychology and a minor in Family Life. As an undergraduate he worked as a peer mentor in the Office of First Year Experience where he met with first year students and counseled them through their transition from high school to college. He volunteered at the Family Academy where he served as a court appointed supervisor for families struggling through the effects of divorce. This job granted him insight into the complex family dynamics as well as the struggles surrounding male mental health. After graduation Adam worked as a data base coordinator for Project M.E.D.I.A looking at the role of technology in the development of children. Adam also worked a Character Development Coordinator at American Preparatory Academy where he had the chance to facilitate activities and lessons that encouraged mental, emotional, and social resilience in high school students. Adam's research interests include men's wellness and dismantling the stigma around men's mental health and therapy. During his free time Adam likes going to the movies, singing, museums, and good food.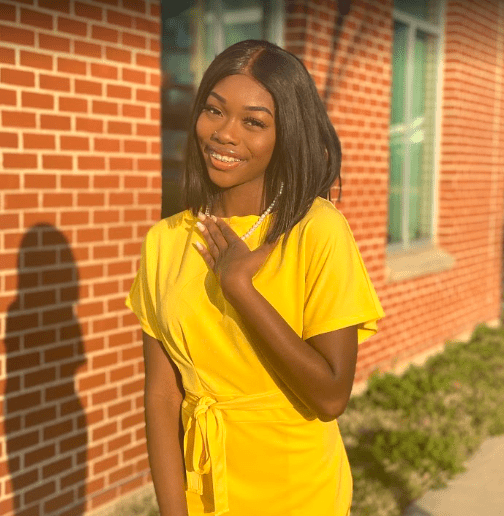 Janynea Hutchinson grew up in Baltimore, Maryland. She graduated from Bowie State University with a Bachelors of Science in Sociology. Janynea has worked for several years within the Prince George's County Public School system, where she creates a safe environment for students to further their academic knowledge and knowledge of self. She's a proud member of Alpha Kappa Alpha Sorority, Incorporated, and utilizes the platform to elevate young women of color. Janynea is an active leader in her community where she hosts programs to illuminate mental health resources and mentor the upcoming generation. Her primary goal is to destigmatize therapy within communities of color. Her clinical areas of interest include couple's relational and sex therapy. In her free time, she likes to binge watch television series and craft. Janynea believes she can make anything she sets her mind to, but her favorite thing to make is someone's day.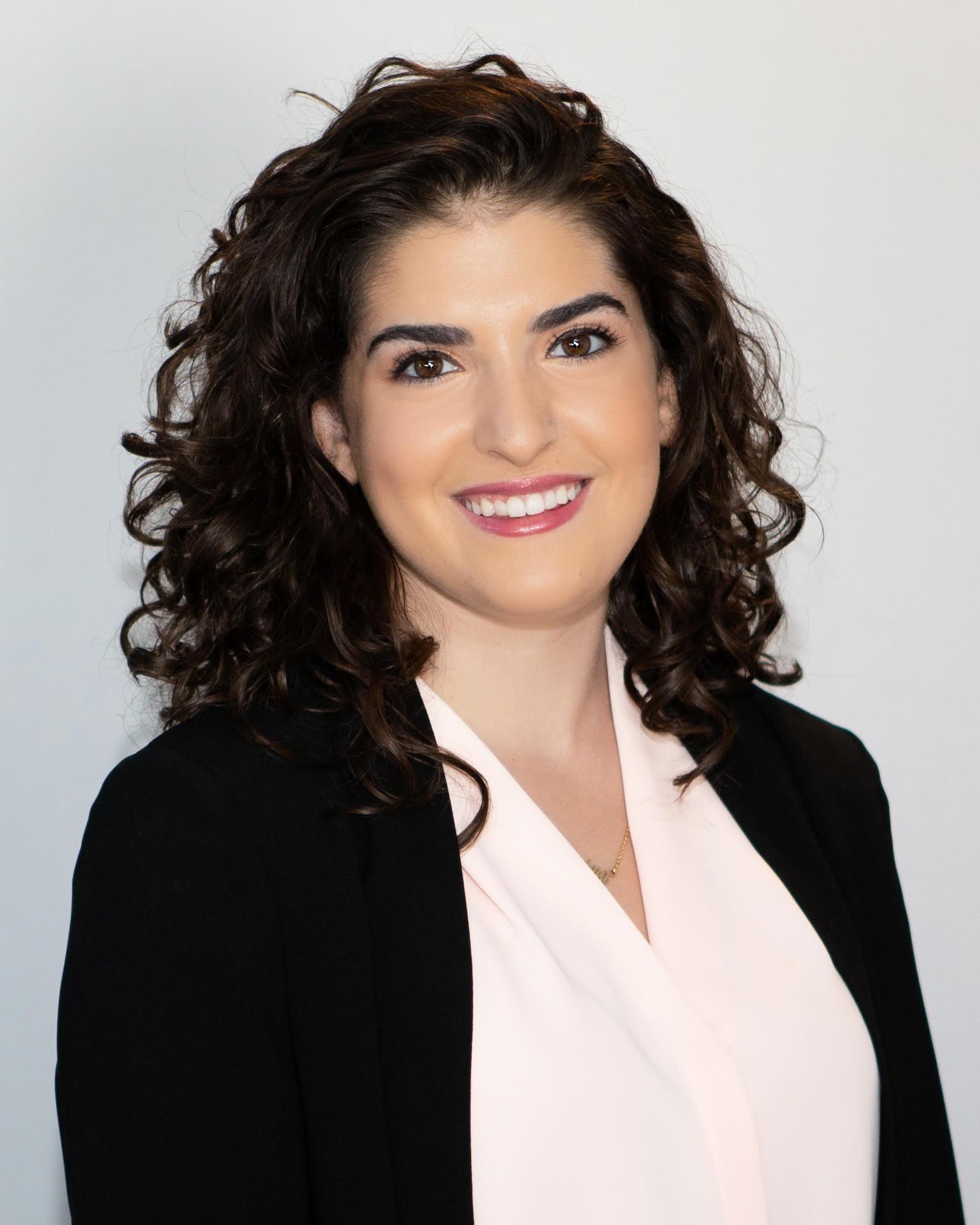 Marina Kerlow is from Maryland, she graduated with a Bachelor of Arts in Psychology from the University of Maryland, College Park. She is a 2022-2023 AAMFT Minority Fellow. Having a Mexican and Cuban heritage and being raised in a multicultural family has made Marina passionate about helping families adapt to change and accept one another. Marina joins her clients as they undo harmful messages which they have received from different systems including racism, sexism, and systemic oppression, to better understand themselves and create new ways of being. At UMD's Center for Healthy Families, Marina provides bilingual therapy to families from diverse racial and ethnic backgrounds. She treats children, teens, and families dealing with interpersonal trauma, anxiety, depression, neurodivergence and identity development. Marina is also a clinical extern with Greenbelt CARES, a community-based organization. She utilizes a family-centered approach with a variety of techniques including narrative therapy, attachment-based therapy, play therapy, and cognitive behavioral therapy. She provides LGBTQ+ affirming care. Marina participates in research with the TOGETHER Program, and El Camino, which offers comprehensive sexual education to Latinx teens. Marina has co-authored several publications on how the COVID-19 pandemic impacted low-income Latinx and African American families. Marina hopes to reduce mental health stigma in the Latinx community and add to research about Latinx family trauma and resilience. Marina enjoys yoga, biking, and spending time with family, friends, and her Golden Retriever, Coco.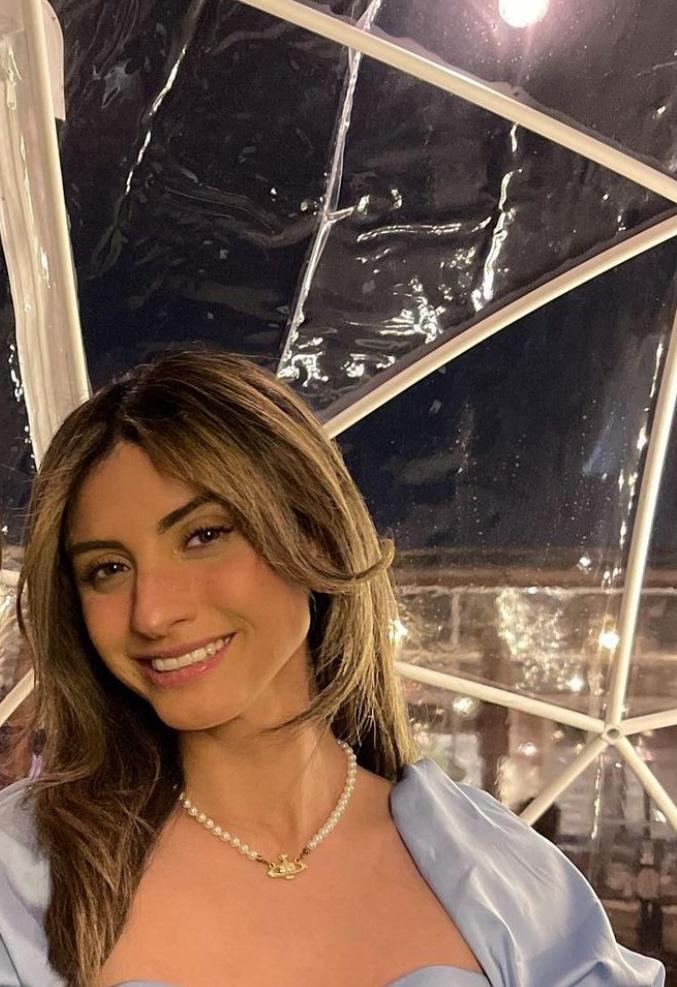 Mia Lemus grew up in Arlington, Virginia. She graduated from Rhode Island College with a B.A. in Psychology and B.S. in Chemical Dependency Addiction Studies in 2021. She began studying Clinical Rehabilitation Counseling at the University of Wisconsin-Madison post grad from 2021-22, where she focused on experimental research techniques and methodology and applied it to various areas of psychology. Mia has worked in a clinical setting advocating for teenagers and young adults with behavioral, emotional and developmental disorders. Prior to joining the University of Maryland, College Park, she interned at Bradley Hospital in East Providence, Rhode Island facilitating social skills groups for adolescents with autism while collecting behavioral data. She was trained in Dialectical Behavior Therapy- Adolescents (DBT-A), an empirically validated treatment model used to teach and reinforce emotion regulation and distress tolerance skills. She applied these skills to address relationships with family and peers and was helpful in implementing individual treatment programs. Mia's research interests include mindfulness-based relapse prevention, intergenerational and collective trauma, parent-child relationships in immigrant families, loss, and grief. In her free time, Mia enjoys reading, road trips and trying new Italian recipes.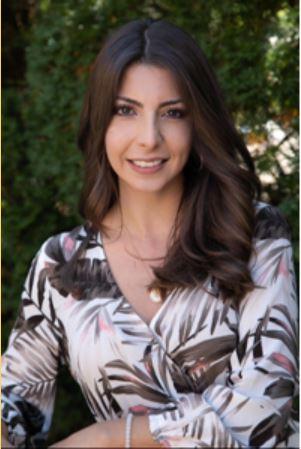 Gabriela (Gabby) was born and raised in Ecuador and currently lives in Maryland. She graduated from Universidad de Las Américas in her native country as a Clinical Psychologist. She has worked giving psychotherapy to individuals, families, couples, and children. Also has experience working with cancer patients and their families. Gabriela is a founding member of CONATUS, an organization in her country dedicated to facilitating focus groups, talks, conferences, workshops, and exhibitions on issues related to sexuality and couples' life. She has participated in various research projects and study groups related to sexuality, gender, and the Latinx population - topics that have interested her since the beginning of her professional career. Gabriela is a Student Ambassador at the School of Public Health. She enjoys outdoor activities, singing, photography, traveling, and spending time with family and friends.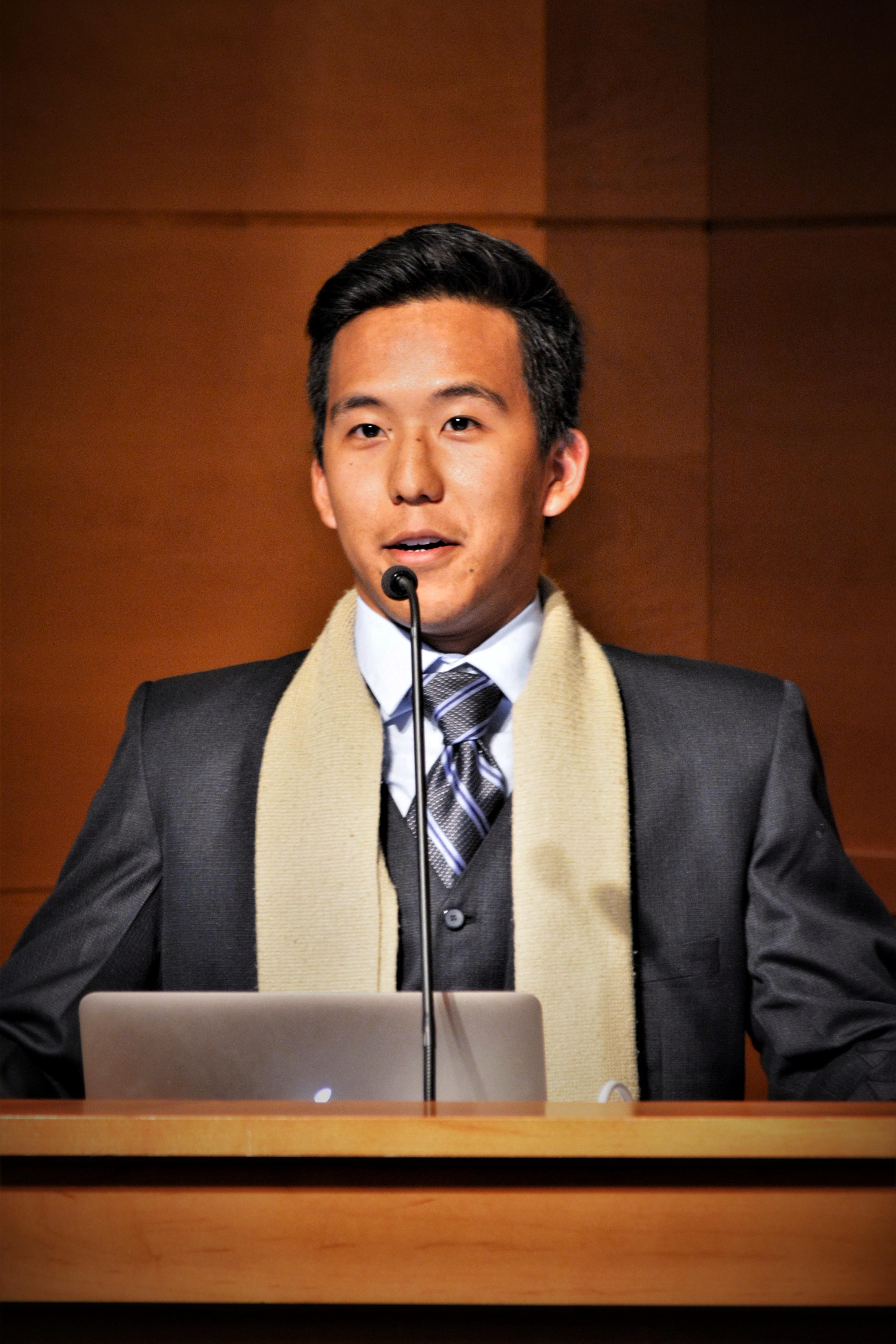 Tenzin Palbar - I am a Tibetan refugee born and raised in India. I did all my primary schooling from various Tibetan refugee schools across India. After high school, I volunteered at the Environment and Development Desk of the Department of Information International Relations (Central Tibetan Administration) for roughly 9 months. Following that, I received a full scholarship to do my undergraduate studies at Emory University in the United States. I double-majored in Psychology and Sociology at Emory. I also got a brief opportunity to do cross-cultural child development research in New Zealand and Western Samoa. During my time at Emory, I had the opportunity to intern at Gateway Center for the Homeless. After Emory, I returned back to India. For the past three years, I have volunteered at multiple Tibetan institutes in various capacities. Primarily, I translated and taught Neuroscience to adult Buddhist monks studying at Drepung Loselling Meditation and Science center in southern India. I also volunteered at the Department of Health (Central Tibetan Administration) as a Mental Health Intern. Besides that, I had the fortune of serving my Tibetan refugee community more through some independent and small awareness projects on lifestyle diseases, mental health, and higher education. I am very happy to be here and excited to learn. After completing the FCT program, I wish to serve refugee communities in need in the longer run. My primary aim is to focus on helping poor families build a more cost-effective enriching environment within the family to create an ideal environment for parents and/developing children.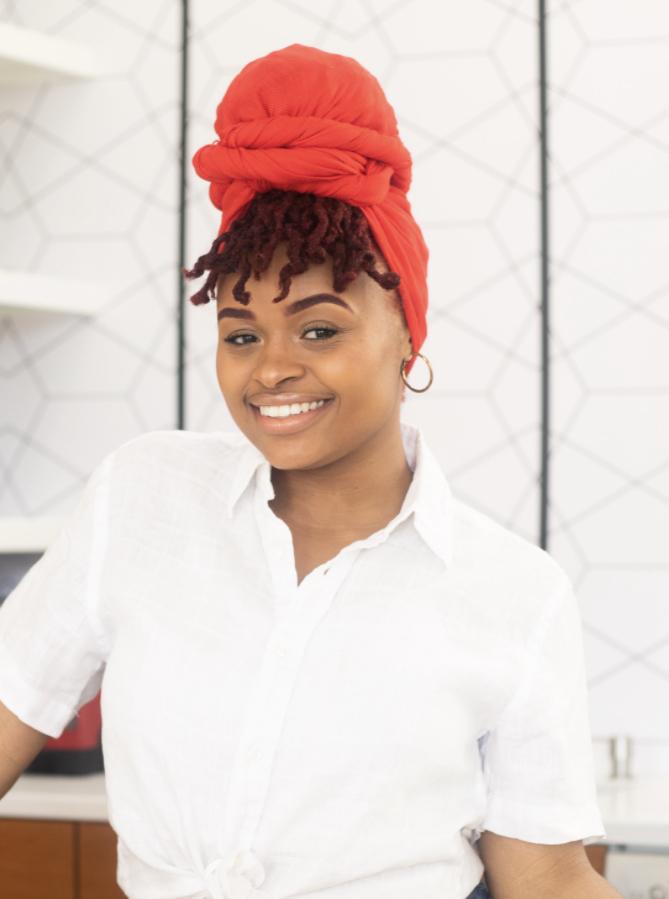 Adassa Phillips was born and raised in the DMV. She graduated from the University of Delaware with a B.S. in Exercise Science in 2019. While there, she was a part of the Wilmington, DE Community Intervention Team where she worked as a healthcare navigator. She helped to provide community resources on public health, positive youth development, and violence prevention. She also worked as a resident assistant for 3 years and led a living learning community for LGBTQ+ and Racial Justice Activism. After graduating, she worked in the biopharmaceutical field for almost 2 years at GlaxoSmithKline in Rockville, MD as a Manufacturing Associate II. She also created a smoothie business geared towards promoting holistic wellness and positive affirmations. This past summer 2022, Adassa worked as a Community Engagement Intern for Therapy for Black Girls. In this role she helped to uplift a community of Black women, hosted events to engage the community, and created social media content promoting mental health resources for Black women. Adassa was involved in varying fields of research during her undergraduate career but her current interests are mental health awareness amongst Black families and breaking stigmas of sex therapy within minority communities. During her free time, Adassa enjoys going out to eat and trying new restaurants, dancing, and traveling.
Dara Ogunsakin is from Warner Robins, Georgia. She attended the University of Georgia where she received her Bachelor's degree in Social Work. As an undergraduate, Dara was interested in social justice, child advocacy, and various student-based campus initiatives. She interned with the Office of Student Care and Outreach working with the Embark program, an initiative to provide support and resources to students that experienced foster care and/or homelessness. Dara also completed a practicum her senior year, working with the regional child advocacy center conducting supervised visitation, and leading parent coaching sessions. Most recently, she worked as a research fellow and program assistant with The Work First Foundation in Washington D.C. In this role, she conducted independent research on workforce development strategies for families that receive TANF benefits as a means of poverty alleviation. In addition to this fellowship, she also began working to complete a full-spectrum doula certification. Dara enjoys hanging out with her dog Remi, connecting with people, and finding new hotspots in the city!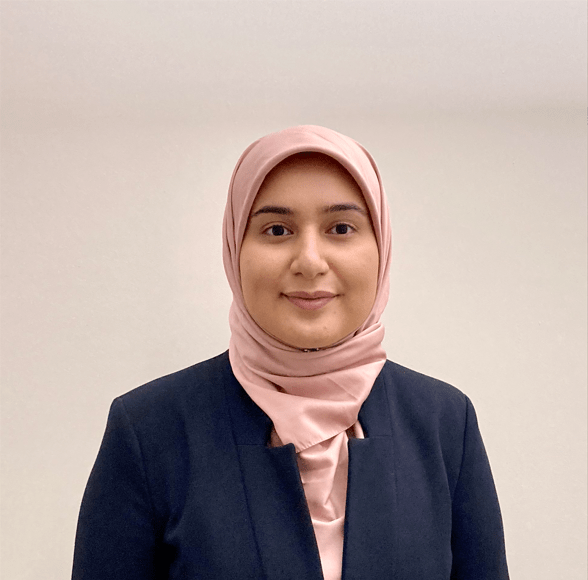 Allaeh Tafaghodi was raised in Maryland and is of Iranian descent. She graduated from the University of Maryland, College Park with a Bachelor of Science in Psychology. She has worked in various research labs on studies related to resilience in families of incarcerated individuals, the impact of the COVID-19 pandemic on fatherhood, and the psychological well-being of Shia Muslim students on college campuses. Community has always been a great part of her life and she hopes to serve the Muslim and other minority communities. She is interested in learning more about Islamically integrated psychotherapy to better serve Muslim clients who seek faith-based treatments. Her research interests include developing treatment models that are rooted in Islamic teachings as opposed to molding Islamic teachings into current models. During her free time, she enjoys writing, spending time with family, having deep conversations, and hiking with her husband.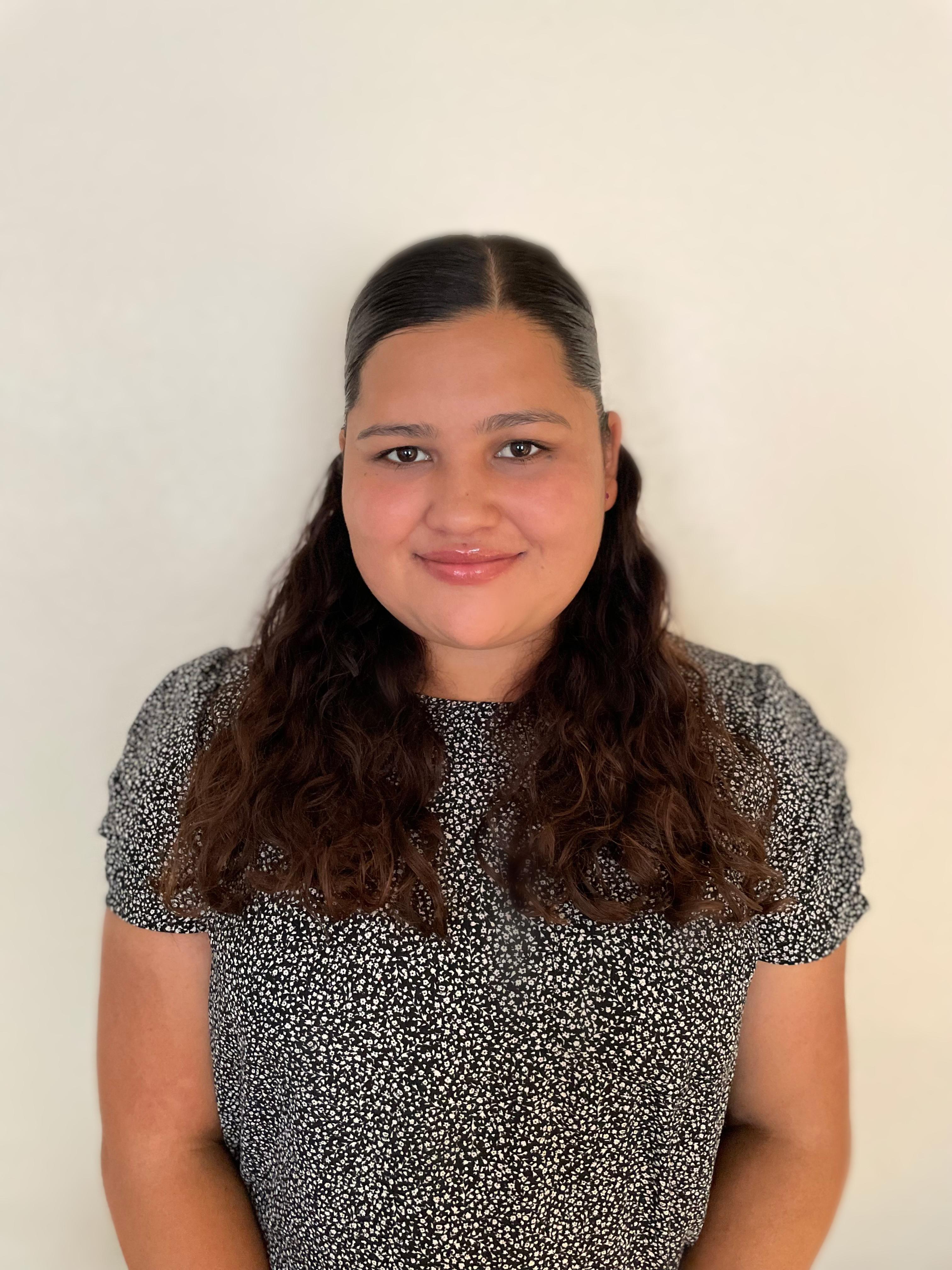 Sonia Villatoro Ramos was born in El Salvador but has lived in Maryland most of her life. Recently, she graduated from the University of Maryland, College Park, with a double major in Sociology and Family Science. She has worked as a receptionist for a healthcare facility that provides rehabilitation, nursing homes, and long-term care services. She has volunteered as a teaching assistant for religious education classes for children with special needs. Currently, she works as a secretary for a local parish where she engages with members of her community, including Spanish-speaking families and low-income individuals. Sonia hopes to be able to provide services to minority groups who often see therapy as a taboo. Her areas of interest are mental health awareness, early childhood intervention, immigrant family resilience, and family relationships after separation. In her free time, Sonia enjoys spending time with her family and friends, doing outdoor activities, reading, and doing volunteer work.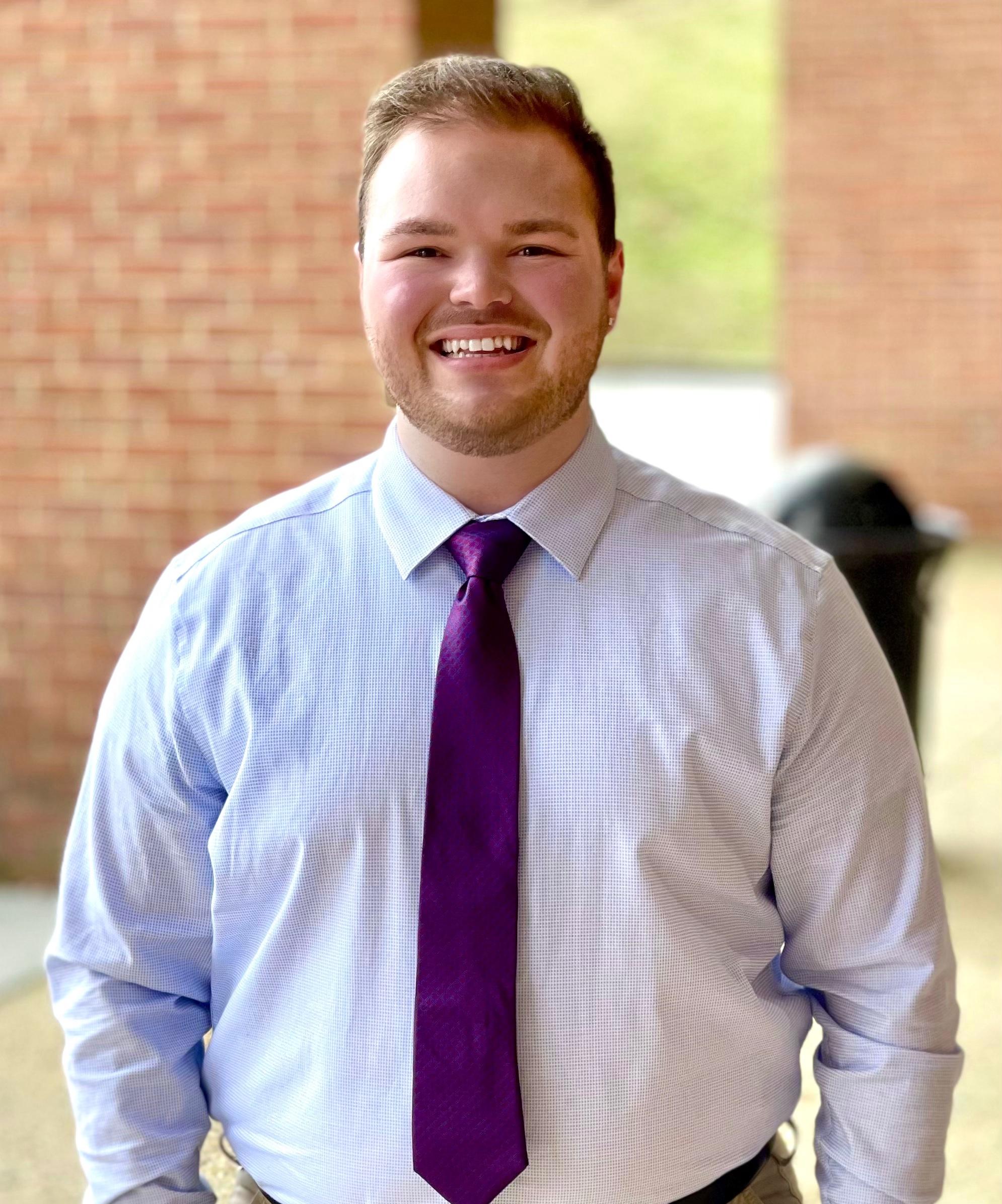 Nick Warnick is from Cumberland, Maryland. He graduated from the University of Maryland, College Park with a Bachelor of Science in Family Science and Psychology. As an undergraduate, he served as a Research Assistant and Peer Mentor in the Comprehensive Assessment and Intervention Program Lab (CAIP) where he collaborated on a project which examined behavioral manifestations of frustration and their impact on parent-adolescent disagreement. Additionally, he volunteered as a Peer Counselor at Help Center where he was able to connect with callers who needed support. After graduation, he worked as an Administrative Assistant at Kirstin Care, LLC. where he assisted clients in scheduling appointments and matching them to appropriate resources that best suited their needs. Through this job, he got an insight to be able to see how intergenerational poverty, trauma, violence, racism, and mental illness interact within the lives of many clients. During his time as a graduate student, Nick has collaborated on various research projects centered around exploring the needs for Black Sexual Minority Men living with HIV who are not engaged in care, as well as evaluating the efficacy of program that provides training on trauma-informed practice. Currently, Nick serves as a graduate assistant in the School of Public Health working alongside the Clinic Director of the Center for Healthy Families, as well as with the UMD Extension Program's Farm Stress Team. Nick's clinical interests include same-sex couples, non-traditional families, sex therapy, grief and loss, suicidality, and chronic illness. In his very limited free time, he enjoys music, watching movies, cooking, and spending quality time with friends and family.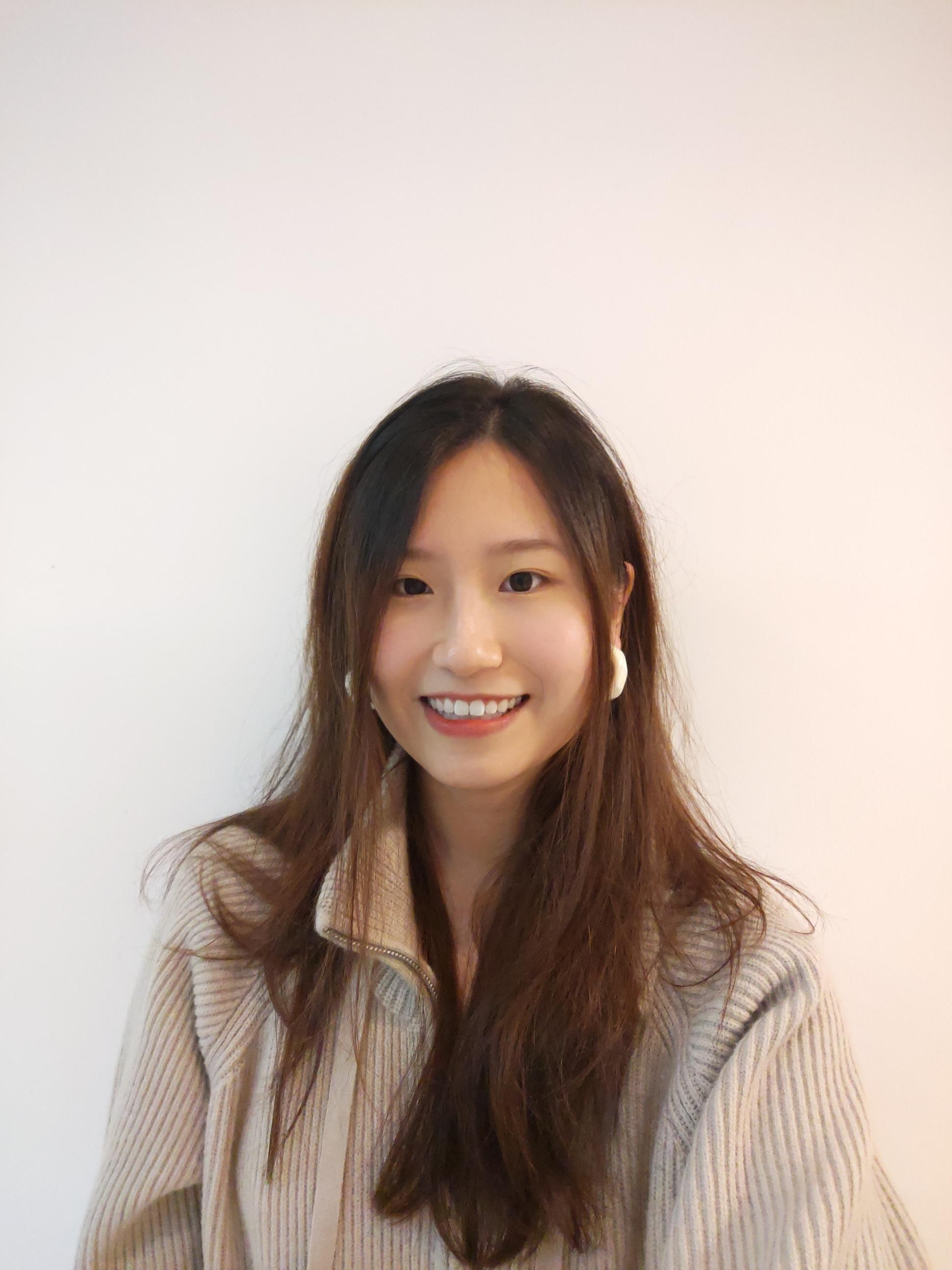 Azure Zheng is from Guangzhou, China. She graduated from New York University Shanghai with a B.A. in Social Science. After graduation, she worked as a Customer Experience Associate specializing in customer PR, crisis intervention, and de-escalation training in a bilingual setting. Prior to joining the University of Maryland. Azure was actively engaged in programs and campaigns that promote mental health in China. As a Peer Counseling Volunteer, Death Cafe Organizer, and a Suicide Prevention Training participant, she is passionate about raising awareness of mental health care and cultivating communities that support one another. Azure's research interests include masculinity and depression, the domestic division of labor in East Asian culture, and culturally sensitive therapy. During her free time, she enjoys exploring new podcasts, solving sudokus, making Kung-fu Tea, and trying out new sports (bouldering, surf skating, and the list is growing!)