MS, Couple and Family Therapy Students
Sabrina Alimi is from Gaithersburg, MD. She attended The University of Maryland where she received her Bachelor's degree in Family Science. While working toward her degree, Sabrina also interned at the Montgomery County Coalition for the Homeless, where she assisted faculty in onsite case management. She worked directly with residents of MCCH housing, assisted supervisors with case summaries, as well as organized group-work activities with the residents. Through her internship, she was able to gain a deeper understanding and knowledge of how economic circumstances affect families and how beneficial these programs are to them. Along with interning at MCCH and studying at the University of Maryland, Sabrina also worked as a child caregiver and worked part-time as a restaurant server. Her outside interests include interior decorating, biking, hiking, simulation gaming, and spending time with friends and family.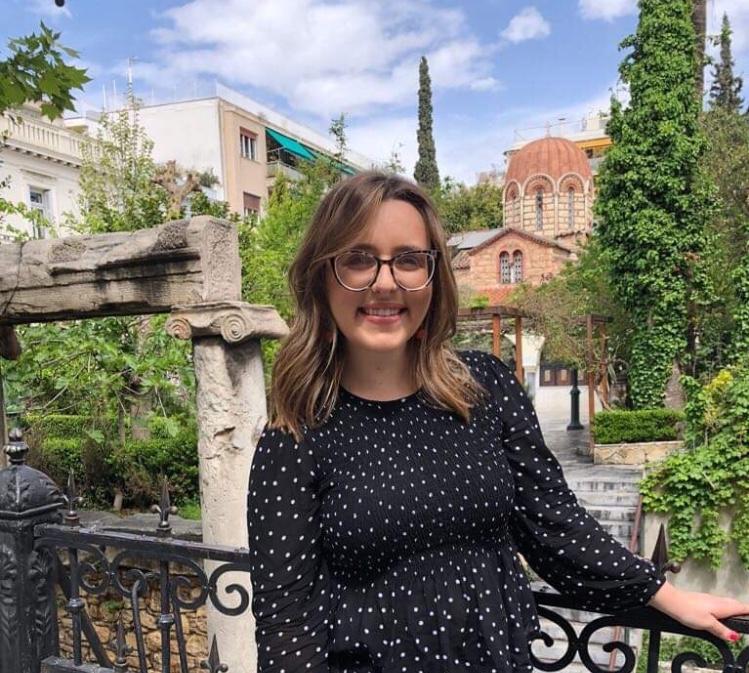 Molly Bernhard is from Temecula, California. She graduated from the University of Mary Washington with a B.A. in Political Science. After graduating, she worked as a paralegal at a law firm based in Washington, D.C., specializing in litigation, labor and employment, and pro bono representation. Prior to joining the University of Maryland, Molly spent three years as an educator in Sofia, Bulgaria through the Fulbright Program and later, at an international high school. She cares deeply about the intersections of activism, artistic expression, and mental health, and has served as a TEDx speaker exploring these intersections. Molly's research interests include fat acceptance and anti-fat bias, intergenerational and collective trauma, and suicidality. When Molly is not at work, you can find her thrifting, listening to Balkan pop, reading (especially the likes of James Baldwin, Kazuo Ishiguro, Maggie O'Farrell, and Chimamanda Ngozi Adichie), and attending creative non-fiction writing workshops.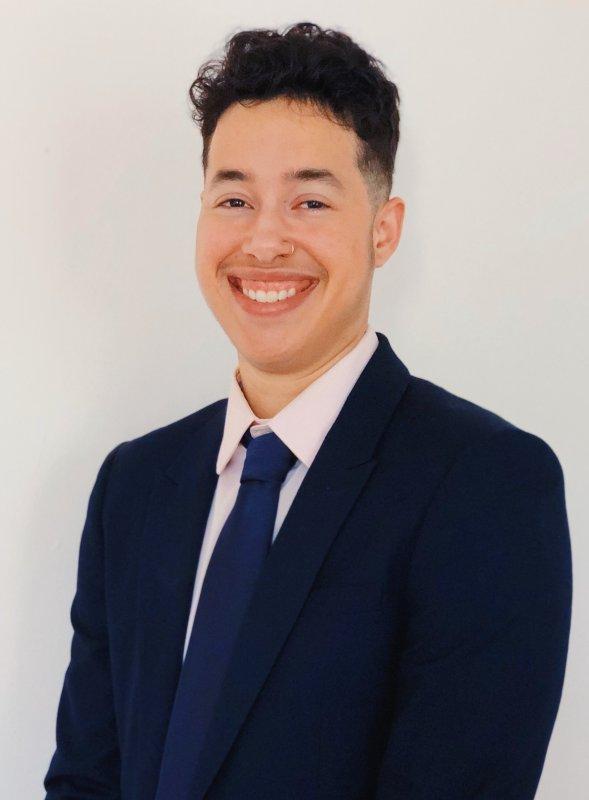 Regi Corbie is from Baltimore, MD. He graduated from Towson University with a Bachelor's in Electronic Media & Film. After completing his undergraduate degree, Regi worked as a business development director for an architecture firm. Ardent for a greater purpose, Regi began to think about the ways in which he wanted to impact his community. Motivated by the lack of diverse mental health resources in the area, he co-founded the Pride Center of Maryland's Coming Out Support Group in Baltimore City— a free, monthly resource for LGBTQIA+ individuals, providing support to those navigating the coming out process. He is also a repeat panelist invited to speak and answer questions, from Graduate students and faculty of the School of Social Work, regarding experiences and areas of improvement for mental healthcare in the LGBTQIA+ community. Regi's experience running the support group inspired him to become a therapist so he can continue to serve and advocate for individuals and families in underrepresented communities. In his spare time, Regi enjoys cooking, watching films with his wife, and traveling.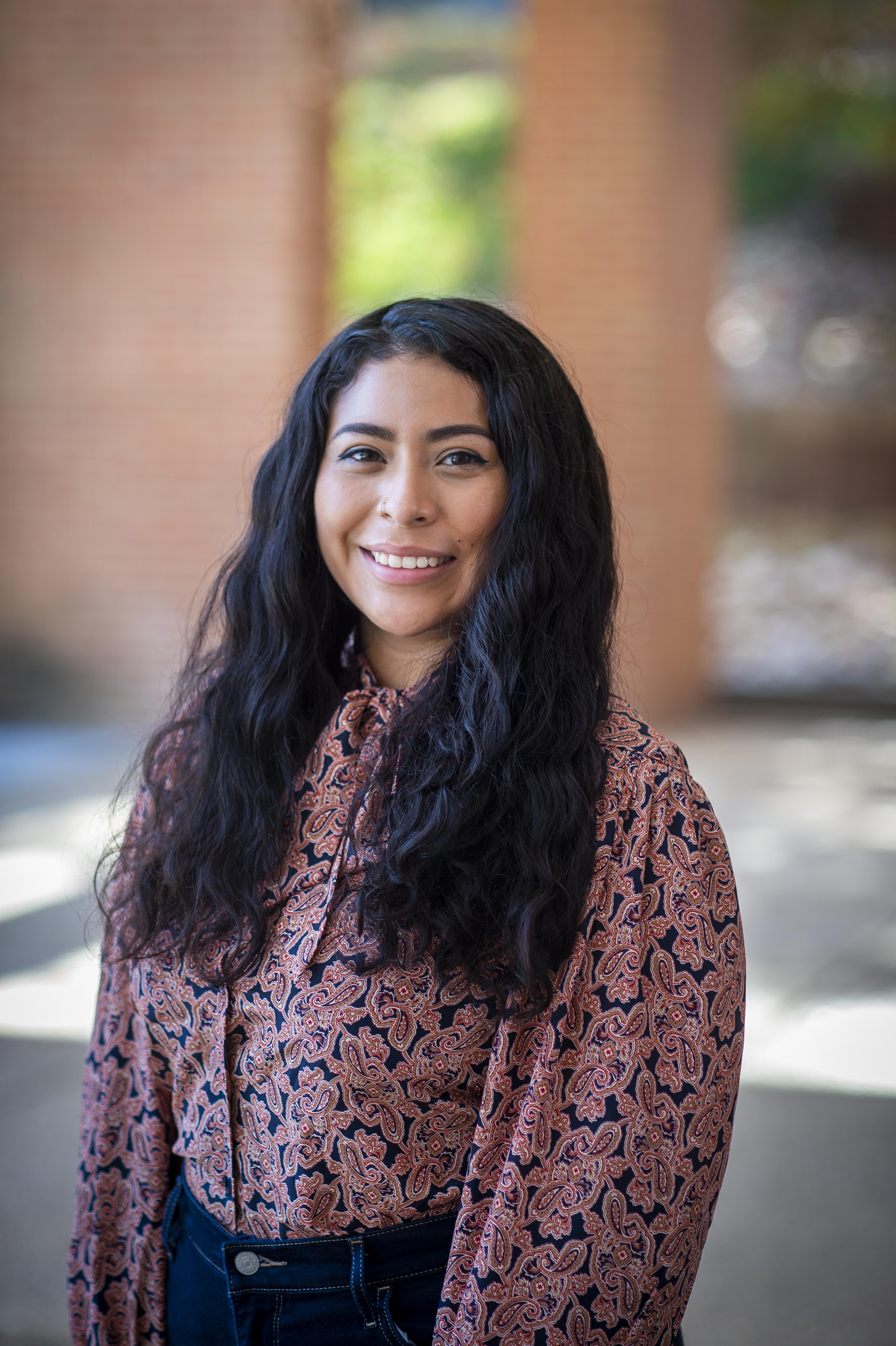 Camila Escamilla is from Fairfax, Virginia. She earned her B.S in Psychology from Bowie State University in 2020. As an undergraduate, Camila joined project RISE and conducted research that explored factors that impact college students' attitudes, beliefs, and experiences related to public speaking. She interned at Bowie State University's Counseling Service department and became an assistant freshman counselor. Camila enjoyed facilitating freshman interviews that exhibited incoming students' emotional and physical well beings as they transitioned into college. Her research interest includes machismo and family dynamics in Latinx culture. During her free time, Camila likes to go on long car rides, watch movies, and walk her dog, Peluche.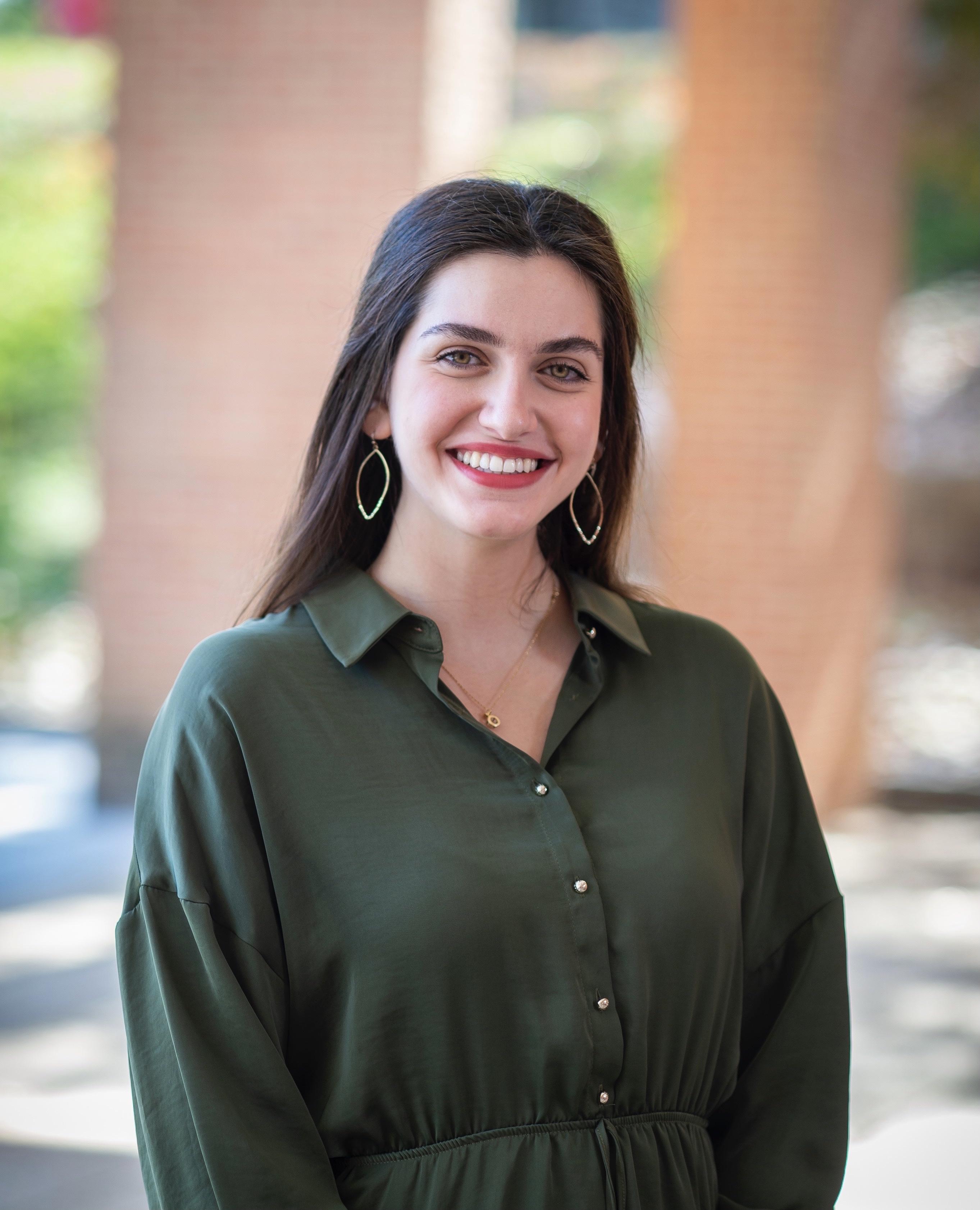 Ioanna Galani is originally from Athens, Greece. She graduated from the University of Maryland, College Park with a Bachelor of Arts in Psychology and a minor in Rhetoric. As an undergraduate, she has worked as a research assistant in the Culture Lab at the University of Maryland, College Park where she helped to investigate the impact of perceptions of immigrants, threats, and desire for stronger social norms. She was also a volunteer coach at the Girls on the Run program at the Fallsmead Elementary school in Rockville, Maryland where she was coaching girls from 3rd to 6th grade to prepare them to run a 5k running event. After graduating, Ioanna worked as a Student Services Manager at English Now! and Student Advisor at the Washington Center for International Education where she co-created different mental health programs, including a support group for international students and their families to talk about strategies for managing stressors and insight into the acculturation process. Ioanna's research interests include couples and families who experience rare diseases, loss/grief, intimate partner violence, couple conflict management, parent-child attachment, and acculturation process stressors. Ioanna enjoys playing volleyball, running, traveling around the world, and hosting social events with friends.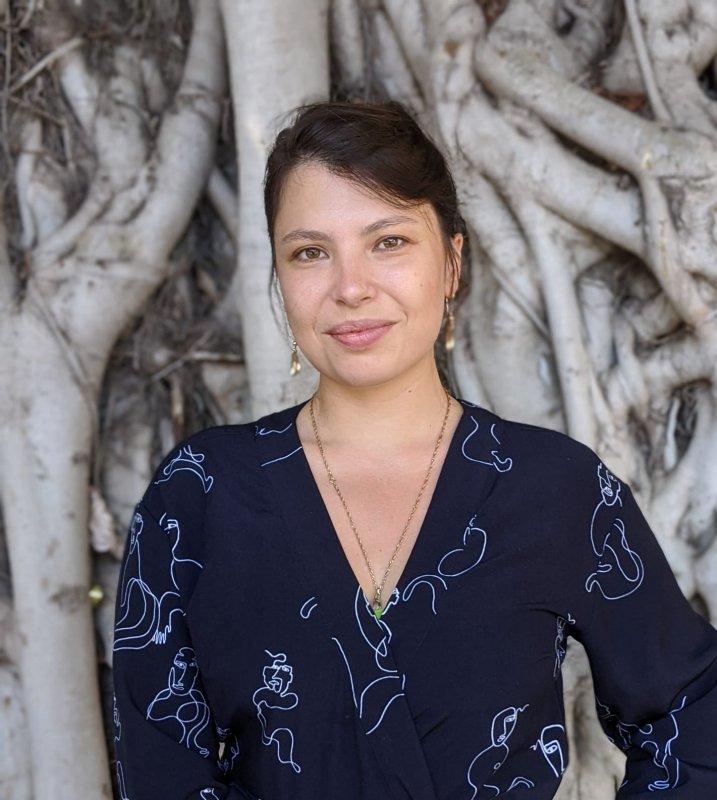 Masha (Maria) Karteshev was born in Russia and moved to Israel at the age of seven. She earned a B.A. in psychology and education from the Hebrew University in Jerusalem, and her Masters in clinical child psychology at The Academic College of Tel Aviv-Yaffo. Masha practiced psychology in the Israeli public healthcare system and volunteered as a psychologist with Physicians for Human Rights in Israel helping refugees. She has been involved in research since her days as an undergraduate and her research interests include emotion regulation, attachment, culture, and social location. In her free time, she volunteers as an art representative in the Smithsonian Institute in Washington D.C, practicing art through various mediums, enjoys drag art, traveling, and wallowing in relaxation.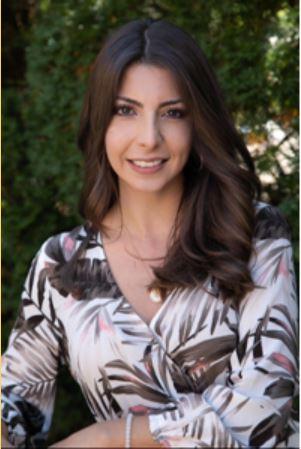 Gabriela Loayza was born and raised in Ecuador, currently lives in Maryland. She graduated from the University of the Americas in her native country as a Clinical Psychologist. She has worked giving psychotherapy to individuals, families, couples, and children. Also has experience working with cancer patients and their families. Gabriela is a founding member of CONATUS, an organization in her country dedicated to facilitating focus groups, talks, conferences, workshops, and exhibitions on issues related to sexuality and life as a couple. She has participated in various research projects and has direct experience in fieldwork. In the same way, she has been a participant in study groups related to sexuality, life as a couple, and gender - topics that have been of interest to her since the beginning of her professional career. Gabriela enjoys outdoor activities, singing, photography, traveling, and spending time with family and friends.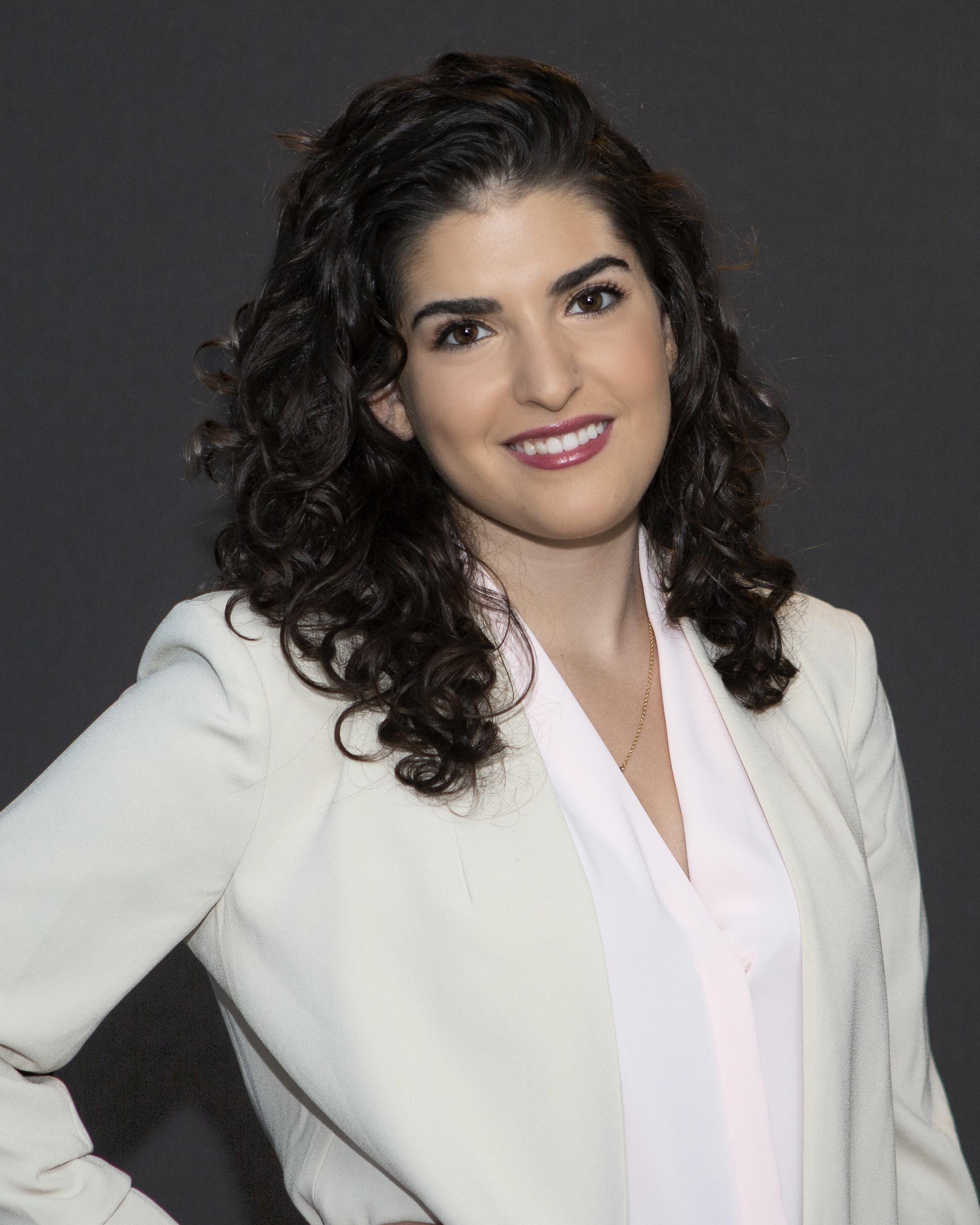 Marina Kerlow was born and raised in Maryland. She graduated with a Bachelor of Arts in Psychology from the University of Maryland, College Park. After graduation, she worked as a Laboratory Manager for an NIH-funded project called Baby Books 2. She helped ethnic minority low-income families and their infants with child development, co-parenting, and encouraging parents to read to their children to promote language development. In November 2020, she began working as a Case Manager for the TOGETHER Program which offers free workshops to couples on stress management, communication, and improving financial skills. She has helped couples by connecting them with local resources including bilingual parenting programs and reduced-cost couple's counseling. Additionally, she is assisting with Dr. Amy Lewin's Latino Teen Pregnancy Prevention Program and will help collect data in Montgomery County high schools. Marina's research interests focus on parent-child relationships and trauma and resilience in Latinx immigrant families. Her clinical interests include play therapy, same-sex couples, non-traditional families, identity development, and working through life transitions. She hopes to understand and treat individuals and families across the lifespan using a strength-based, systemically informed therapy style. Outside of school, Marina enjoys biking, watching movies, spending time with friends and family, and playing with her English Cream Golden Retriever named Coco.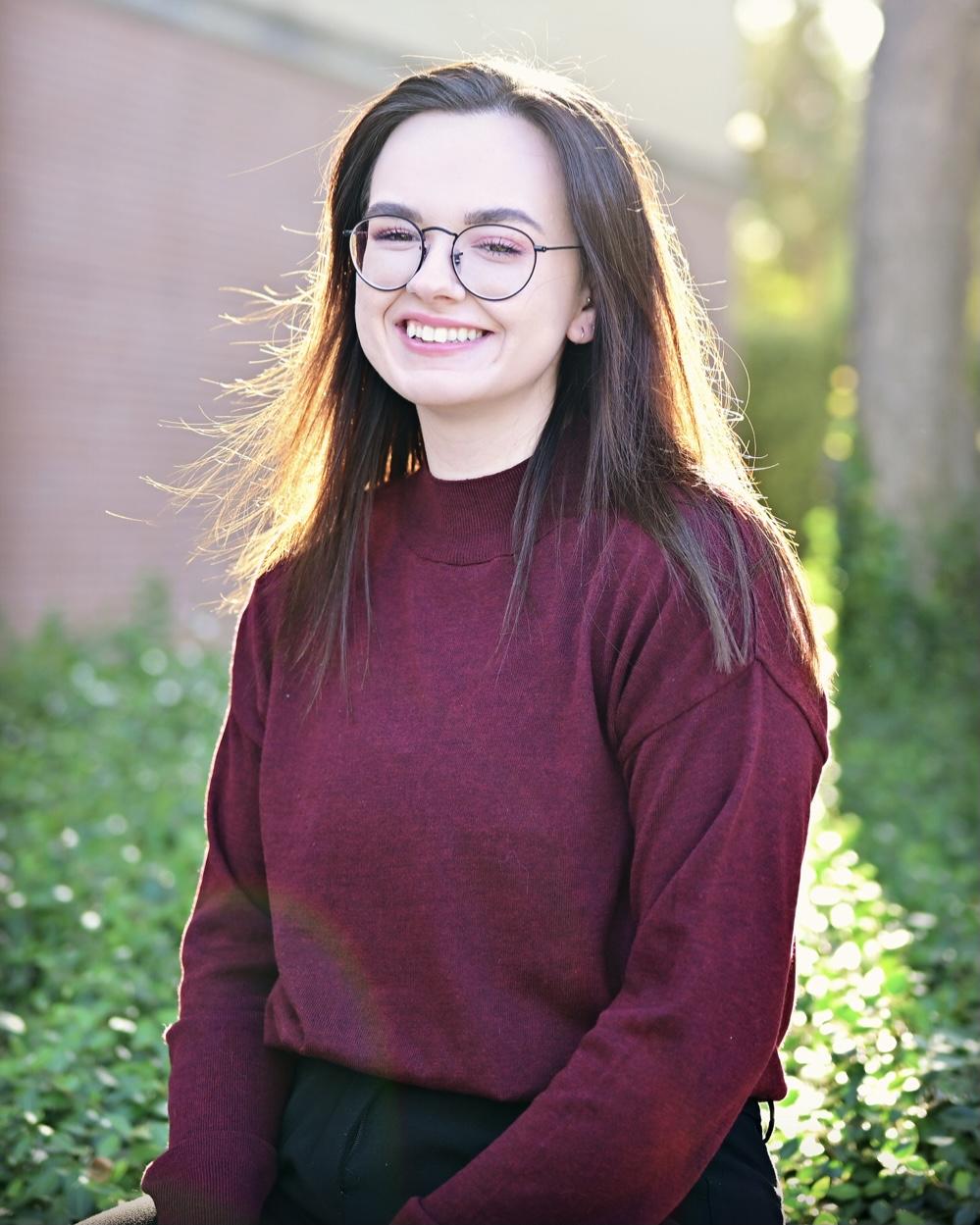 Kaitlin Grant McGirr is from Austin, Texas. She graduated with a B.A. in Psychology and a minor in Sociology from Texas State University. As an undergraduate, she occupied her time working as a Resident Assistant, being the president of a women-empowerment student organization, and volunteering as a research assistant at the Supporting Teachers And Ready Students (STARS) Lab. She also had the opportunity to work on and present a systematic review student poster about recent family therapy techniques for families with sexual minority youth. Her research interests broadly include LGBTQIA+ issues, social class disparities, gender identity, multi-ethnic families, and non-traditional family structures. Some of her hobbies outside of school include finding new music, collecting vinyl records, visiting art exhibits, trying local food and coffee places, exploring the outdoors, and spending time with her cat.
Dara Ogunsakin is from Warner Robins, Georgia. She attended the University of Georgia where she received her Bachelor's degree in Social Work. As an undergraduate, Dara was interested in social justice, child advocacy, and various student-based campus initiatives. She interned with the Office of Student Care and Outreach working with the Embark program, an initiative to provide support and resources to students that experienced foster care and/or homelessness. Dara also completed a practicum her senior year, working with the regional child advocacy center conducting supervised visitation, and leading parent coaching sessions. Most recently, she worked as a research fellow and program assistant with The Work First Foundation in Washington D.C. In this role, she conducted independent research on workforce development strategies for families that receive TANF benefits as a means of poverty alleviation. In addition to this fellowship, she also began working to complete a full-spectrum doula certification. Dara enjoys hanging out with her dog Remi, connecting with people, and finding new hotspots in the city!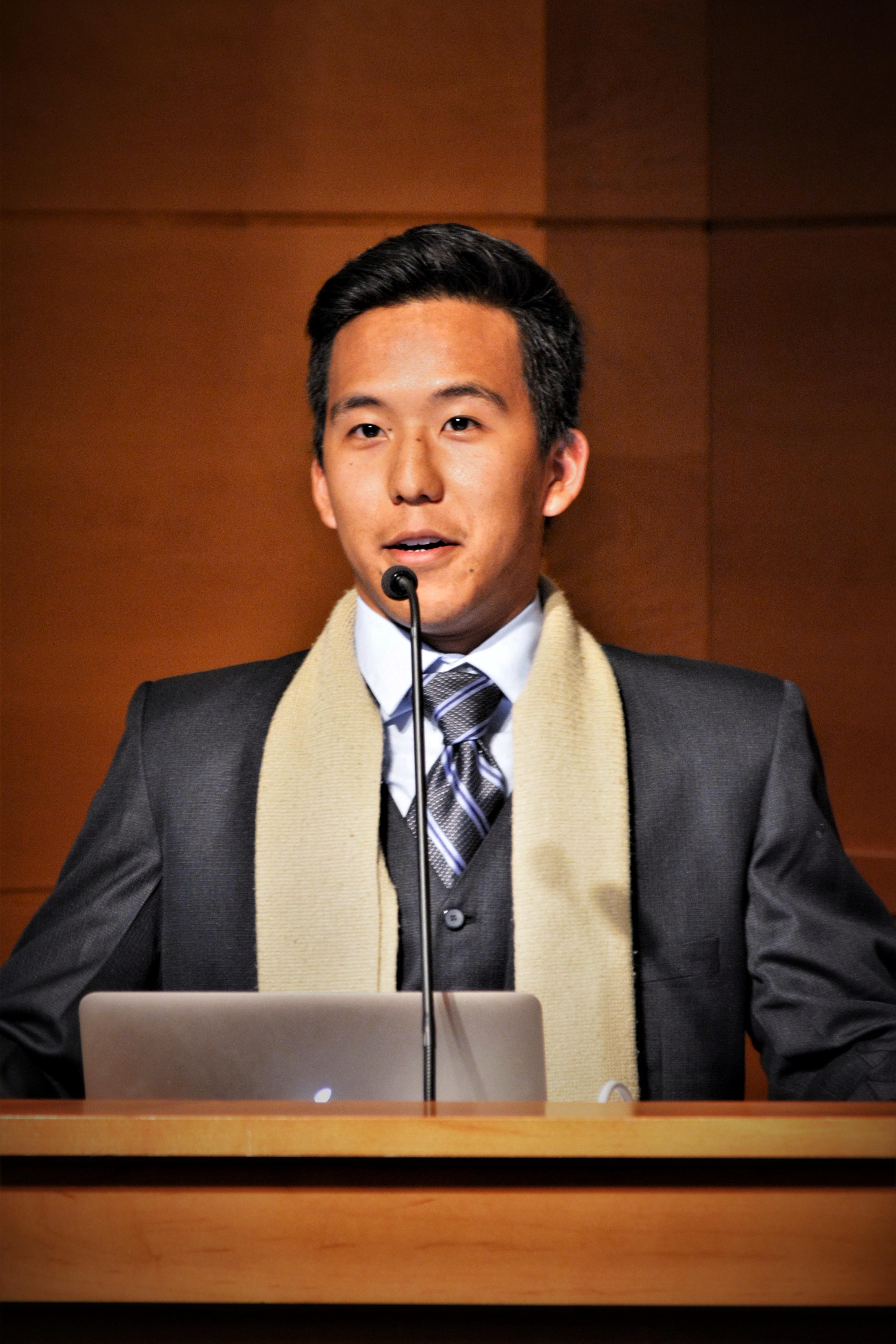 Tenzin Palbar - I am a Tibetan refugee born and raised in India. I did all my primary schooling from various Tibetan refugee schools across India. After high school, I volunteered at the Environment and Development Desk of the Department of Information International Relations (Central Tibetan Administration) for roughly 9 months. Following that, I received a full scholarship to do my undergraduate studies at Emory University in the United States. I double-majored in Psychology and Sociology at Emory. I also got a brief opportunity to do cross-cultural child development research in New Zealand and Western Samoa. During my time at Emory, I had the opportunity to intern at Gateway Center for the Homeless. After Emory, I returned back to India. For the past three years, I have volunteered at multiple Tibetan institutes in various capacities. Primarily, I translated and taught Neuroscience to adult Buddhist monks studying at Drepung Loselling Meditation and Science center in southern India. I also volunteered at the Department of Health (Central Tibetan Administration) as a Mental Health Intern. Besides that, I had the fortune of serving my Tibetan refugee community more through some independent and small awareness projects on lifestyle diseases, mental health, and higher education. I am very happy to be here and excited to learn. After completing the FCT program, I wish to serve refugee communities in need in the longer run. My primary aim is to focus on helping poor families build a more cost-effective enriching environment within the family to create an ideal environment for parents and/developing children.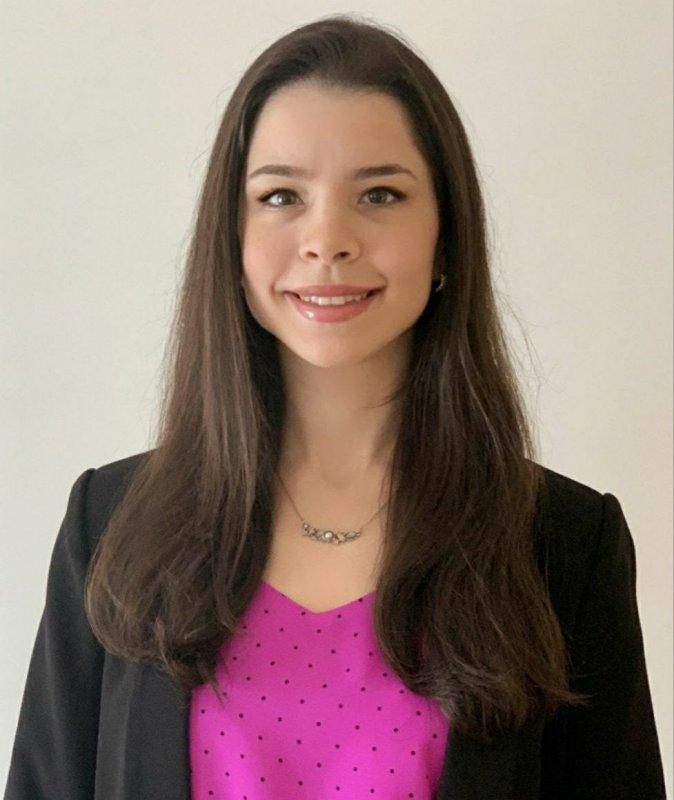 Samin Panahi is originally from Iran and moved to the U.S. in high school. She graduated with a Bachelor of Science in Psychology from the University of Maryland, Baltimore County. As an undergraduate, she was involved in various research projects, with a focus on qualitative research. Most recently, she completed her post-bac fellowship at the National Institutes of Health, where she worked at the Pain and Palliative Care Service. She has been on several research projects and a contributing author on several papers. While there, she shadowed both individual and group sessions with a diverse patient population including seriously ill and individuals with alcoholism. Additionally, she ran supervised mindfulness-related groups for both employees and patients. Her research interests include exploring the trauma of chronic or life-threatening illnesses, its management, and various coping skills. In her free time, she enjoys learning the etymology of words in different languages, reading Dostoevsky's novels, painting with bright colors, meditating, and playing with her cat.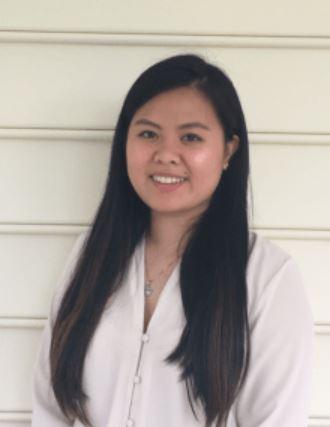 Ann Pham graduated from the University of Maryland, College Park with a Bachelor of Science in Family Science. As an undergraduate, she interned at the TOGETHER Program, a research project between UMD and VT that provides free workshops to couples focusing on relationships and financial education. After earning her bachelor's, she was employed by Family Services Inc, part of the Sheppard Pratt Health System, and continued on as a case manager with the TOGETHER program. She has helped over 150 couples by providing local resources such as employment opportunities, financial education, and couples counseling. She is also a youth leader at her local parish and trains youth to become well-rounded individuals in society through faith-based practices. Her research interest includes the mental health of Asian American adolescents and families. In her free time, Ann enjoys making arts and crafts projects, learning about space exploration, and traveling to eat.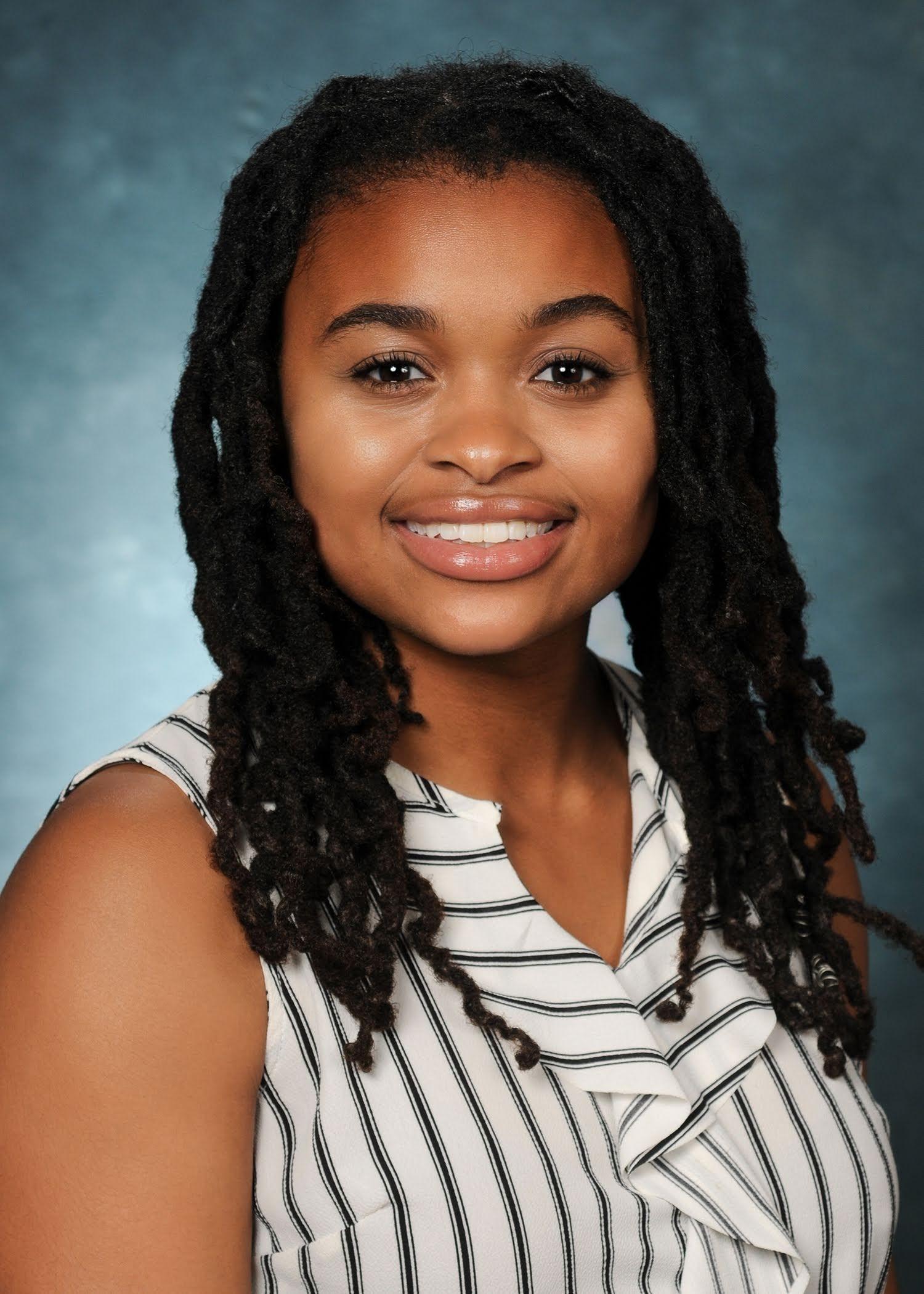 Adassa Phillips was born and raised in the DMV. She graduated from the University of Delaware with a B.S. in Exercise Science in 2019. While there, she was a part of the Wilmington, DE Community Intervention Team where she worked as a healthcare navigator. She helped to provide community resources on public health, positive youth development, and violence prevention. She also worked as a resident assistant for 3 years and led a living-learning community for LGBTQ+ and Racial Justice Activism. After graduating, she worked in the biopharmaceutical field for almost 2 years at GlaxoSmithKline in Rockville, MD as a Manufacturing Associate II. She also created a smoothie business geared towards promoting holistic wellness and positive affirmations. Adassa was involved in varying fields of research during her undergraduate career but her current interests are mental health awareness amongst Black families and breaking stigmas of sex therapy within minority communities. During her free time, Adassa enjoys going out to eat and trying new restaurants, dancing, traveling, and making smoothies.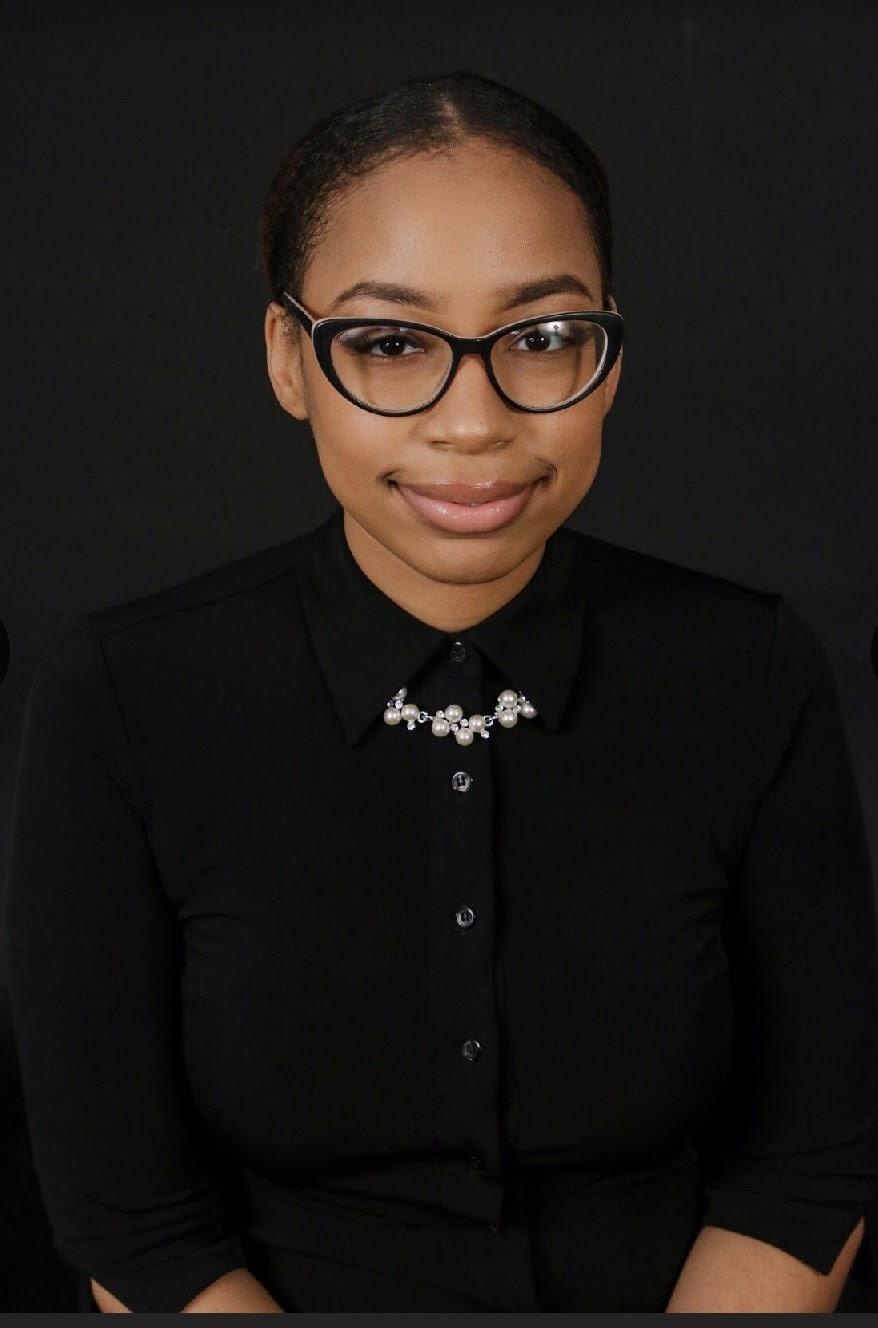 Claudia Roberts is from Chicago, Illinois. She graduated from the University of Illinois at Urbana-Champaign with a major in Human Development and Family Studies. Claudia was a Ronald E. Mcnair Scholar and conducted research titled Black mother's Relationships in Coping with Role Strain. She also worked in research pertaining to trauma and resiliency. She took this interest abroad and was granted the opportunity to work with children at The Red Cross War Memorial Children's Hospital in Cape Town, South Africa. Most recently, Claudia contributed to the development and opening of a community wellness center through the STEM-Illinois initiative. During her undergraduate career, she worked directly with youth in Chicago Public Schools providing academic support and college application guidance. She also served as a teacher assistant for preschool-age children helping to support child development in the classroom setting. Claudia's research interests include family relationships, trauma, and resiliency, and the effects of chronic stress on minority groups over the life course. In her free time, she enjoys traveling, making candles, and spending time with her dog.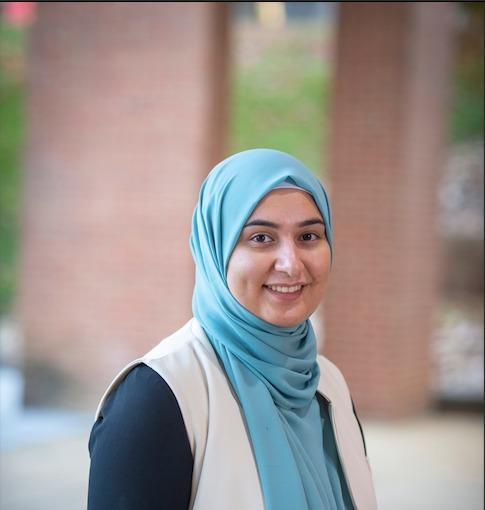 Allaeh Tafaghodi was raised in Maryland and is of Iranian descent. She graduated from the University of Maryland, College Park with a Bachelor of Science in Psychology. She has worked in various research labs on studies related to resilience in families of incarcerated individuals, the impact of the COVID-19 pandemic on fatherhood, and the psychological well-being of Shia Muslim students on college campuses. Community has always been a great part of her life and she hopes to serve the Muslim and other minority communities. She is interested in learning more about Islamically integrated psychotherapy to better serve Muslim clients who seek faith-based treatments. Her research interests include developing treatment models that are rooted in Islamic teachings as opposed to molding Islamic teachings into current models. During her free time, she enjoys writing, spending time with family, having deep conversations, and hiking with her husband.
Emely Taveras is from Raleigh, NC. She graduated from the University of North Carolina at Greensboro with a B.S. in Human Development and Family Studies and minored in Psychology and Women and Gender Studies. As an undergraduate Emely interned at Act Together- Youth Focus Inc. in Greensboro NC, an emergency housing facility for at-risk youth who have run away, are experiencing a family crisis, and or are victims of abuse or neglect. There Emely provided direct client services to youth in an emergency crisis shelter setting; while also encouraging youth to plan, set, and achieve their personal goals. She also worked as an undergraduate research assistant on research focusing on parenting practices in Latinx families and levels of parental guidance and intrusiveness. Further exploring how parenting practices should be conceptualized and measured in Latinx families in contrast to the majority of findings in literature who have used parenting dimensions developed using White, middle-class family values. Emely's current research interests include mental health disparities in minority families, especially in Afro-Latinx communities, intergenerational trauma, and the effects of colorism within BIPOC communities. Outside of school, Emely enjoys going on hikes, exploring new places, trying new foods, painting, and spending time with friends and family.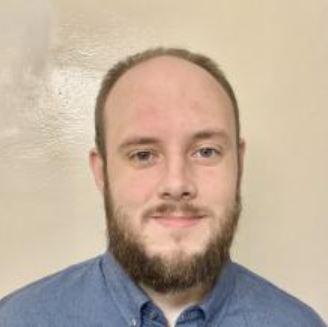 Mason Troupe is from Tampa, FL. He earned his bachelor's degree studying philosophy at St. John's College in Annapolis, MD. Some of his areas of interest are somatic psychology, trauma work, holistic medicine, Islamic psychology, and adult ADHD. In his free time, he enjoys traveling abroad, reading the works of Sufis and Platonists, and discussing philosophy. His favorite novel is The Brothers Karamazov.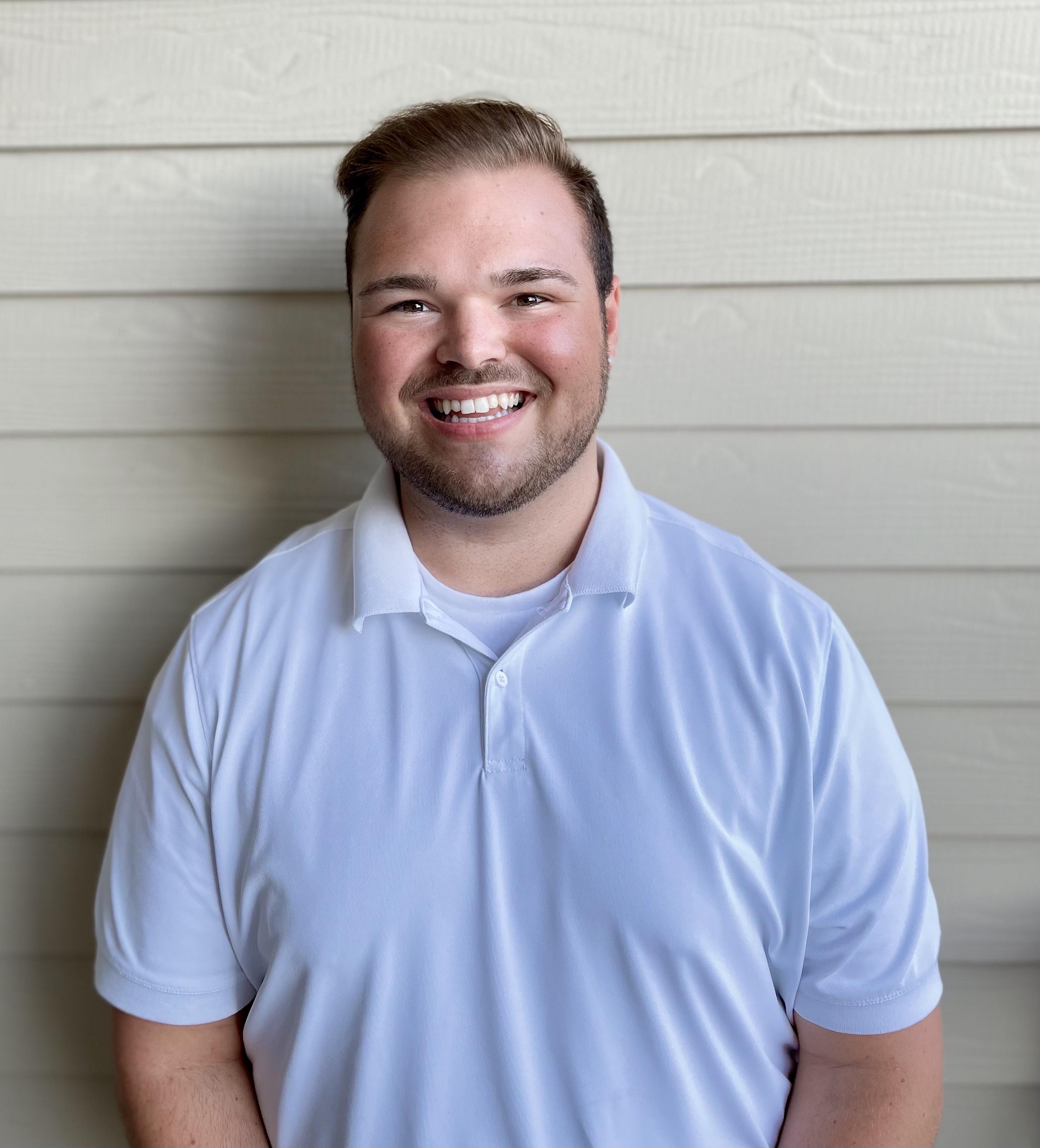 Nick Warnick is from Cumberland, Maryland. He graduated from the University of Maryland, College Park with a Bachelor of Science in Family Science and Psychology. As an undergraduate, he served as a Research Assistant and Peer Mentor in the Comprehensive Assessment and Intervention Program Lab (CAIP) where he collaborated on a project which examined behavioral manifestations of frustration and their impact on parent-adolescent disagreement. Additionally, he volunteered as a Peer Counselor at a peer counseling and crisis intervention hotline center (Help Center) where he was able to connect with callers who were in need of support. After graduation, he worked as an Administrative Assistant at Kirstin Care, LLC. where he assisted clients in scheduling appointments and matching them to appropriate resources that best suited their needs. Through this job, he got an insight to be able to see how intergenerational poverty, trauma, violence, racism, and mental illness interact within the lives of many clients. Nick's research interests include how couples and families cope and handle crisis situations, and mental health issues surrounding the LGBTQIA+ community. In his free time, he enjoys music, watching movies, and spending quality time with friends and family.