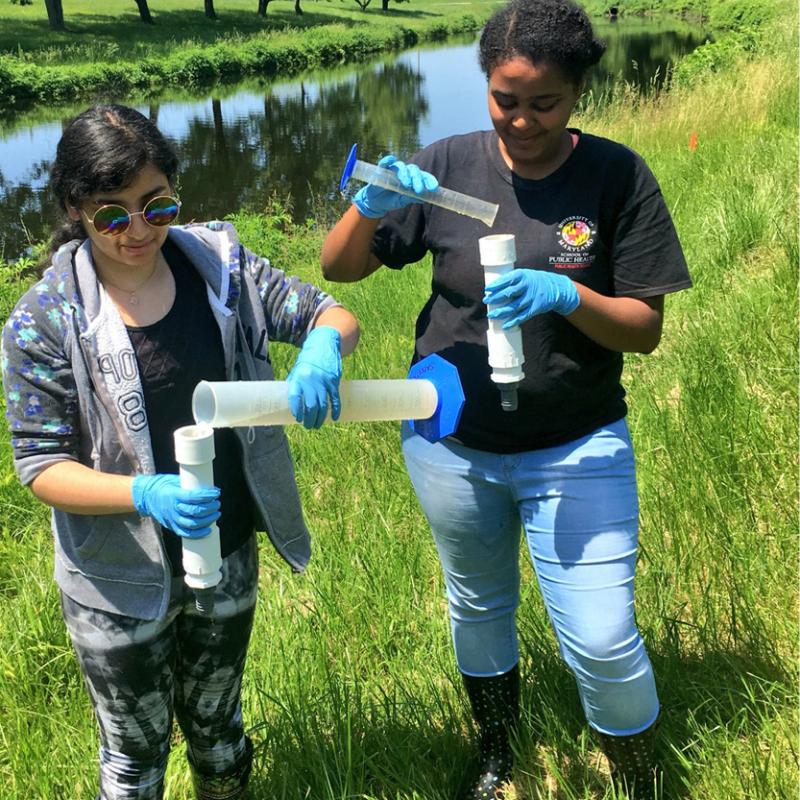 Understand and mitigate environmental hazards to promote human health and well-being
Environmental health explores the human impacts of environmental hazards (air, water, soil and food) on human health in the context of socio-cultural, economic, work and family environments.
Perfect for...
Individuals seeking early graduate training to support future PhD applications
Individuals with overlapping interests in engineering, medicine, health policy, agriculture, epidemiology, computer modeling, chemistry, microbiology or geography
Career Paths
State departments of health environmental officer
Federal agency environmental officer
Academic researcher
Industry researcher
Medical professional
Demonstrate a comprehensive understanding of the interdisciplinary field of environmental health.
(for M.S. non-thesis project students) Develop a testable hypothesis that would advance the field of environmental health.
(for M.S. thesis students) Design and conduct a research study, analyze data and test a hypothesis that advances the science of environmental health
Students in the M.S. program in Environmental Health Sciences complete an essential core of knowledge in environmental health, epidemiology and biostatistics, in addition to a laboratory rotation, an ethics course and a seminar course.
32 credits including thesis and rotation with a faculty member.
---
See all program requirements on the UMD Catalog