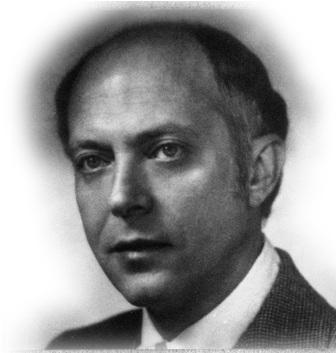 The Herschel S. Horowitz Center for Health Literacy is named to honor the legacy and accomplishments of Dr. Herschel S. Horowitz, scientist, educator, and public health advocate.  Dr. Herschel S. Horowitz believed that researchers must be active members of their communities. He felt they have a responsibility to communicate risks to health, promote methods of maintaining health, generate healthy policies for the community, educate communities and serve as expert witnesses where necessary.
An internationally recognized scientist and dental researcher, Dr. Herschel S. Horowitz was born in Detroit, Michigan and earned his DDS and MPH from the University of Michigan. He was a pioneer in clinical trials, fluoride research and prevention of oral diseases and conditions. While his primary research focus was on dental caries (tooth decay) prevention though the application of different kinds of fluoride and dental sealants he also paved the way for studies of cost-benefit and cost effectiveness and addressed key issues related to scientific research ethics. He wrote with passion and candor and had a high moral commitment to his field and the communities he served.  He was a major advocate for community water fluoridation and dedicated substantial time in the United States and abroad elucidating its health benefits to a variety of audiences.
Immediately after graduating from dental school Dr. Horowitz served in the US Army in Japan as a clinical dentist. Upon his return he provided dental care for the City of Detroit public programs before beginning his MPH program. Upon completion of his MPH he joined the US Public Health Service Commissioned Corps where he began his career in dental research ultimately achieving the rank of Captain. He spent most of his career at the National Institute of Dental Research (now National Institute of Dental and Craniofacial Health), National Institutes of Health where he led a team of clinical and behavioral science researchers. Dr. Horowitz authored and co-authored more than 200 scientific publications and book chapters; was a Diplomat of the American Board of Dental Public Health and later served as its President; and earned numerous U.S. Public Health Service and professional association awards.
Our Founding Dean and Donor Explain the Center's History
Dr. Bob Gold, the School of Public Health's founding Dean, and Dr. Alice Horowitz, whose gift made the Center possible, talk about the necessity of a Center for Health Literacy.
Center's 10th Anniversary
On September 18, 2017, the Horowitz Center for Health Literacy celebrated its 10th anniversary, an important milestone in the Center's history. Dr. Christine Prue, the Associate Director for Behavioral Science at CDC's National Center for Emerging and Zoonotic Infectious Diseases, presented on her life as a health communicator and behavioral scientist on the frontlines of public health communication. She also spoke about how she has helped advance health literacy in public health practice.
Dr. Rima Rudd, a leader in health literacy from the Harvard School of Public Health, also spoke about the role of health literacy in public health practice and the significance of the doctoral fellowship in her name.
Click here to see all of the photos from the event.  
Donate
Be a part of improving health in the U.S.! Limited health literacy is a society-wide problem in every country in the world, and the UMD Horowitz Center for Health Literacy is researching and testing ways to increase health literacy.
Your financial support allows us to inform, educate, research, and advocate about the importance of clearly communicating about health. No one benefits – not individuals, communities, or society at large – when people are unaware, confused, or misinformed about health. The negative consequences of ignoring health literacy are enormous: a less healthy society and a more costly healthcare system.
At the Center, we commit to the principle that everyone deserves understandable and useful health information and services. Your financial contribution will help us put this commitment into action for the benefit of individuals, families, and communities throughout Maryland and the U.S. and across the globe.
You can choose either or both of the Center's funds:
1. The general operating fund pays for the day-to-day operations, including research-to- action projects, student trainees, community outreach activities, and professional development opportunities for health workers in the field.
2. The Rima E. Rudd Fellowship supports doctoral students while researching and writing their dissertations. Dr. Rudd is one of the founders of the health literacy field in the U.S., and she has trained and influenced thousands of students and practitioners around the world. This fellowship honors her contributions and supports the next generation of health literacy leaders.
If you would to learn more about the Center and request a personal meeting with Dr. Cynthia Baur, Director, please email her at healthliteracy@umd.edu or call (301) 405-0388.