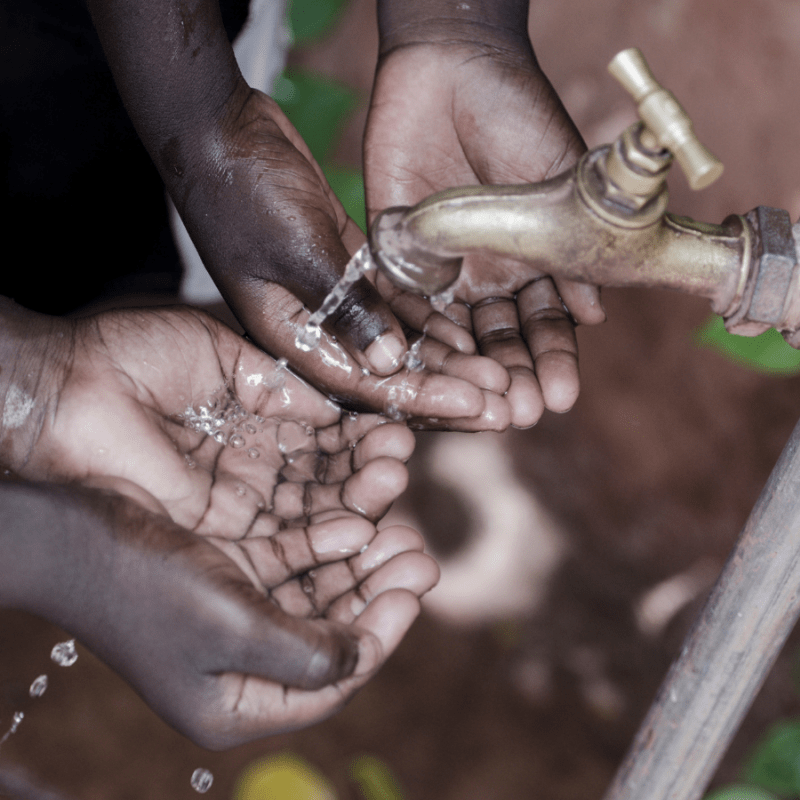 Providing knowledge of issues, policies and practices in global health
The Graduate Certificate in Global Health is designed to provide interdisciplinary knowledge in global health delivery to those employed or seeking employment in positions requiring this knowledge or to individuals who desire this added credential.
Perfect for...
Individuals who are currently employed or seeking employment in positions requiring interdisciplinary knowledge in global health delivery.
Career Paths
Clinical Research Professional
Community Wellness Administrator
Environmental Scientist or Specialist
Government Employee
Health Educator or Community Health Worker
Health Specialist
International Recruiter
Program Overview
The post-baccalaureate Certificate in Global Health is a 12-credit program designed to provide basic knowledge in global health delivery to those employed or seeking employment in positions requiring this knowledge or to individuals who desire this added credential. The University of Maryland's School of Public Health is a leader in the discovery, application, and dissemination of public and global health knowledge in the state of Maryland, the nation, and the world. The School has specifically targeted programs, curricula, services and research dedicated to the understanding and improvement of global health.
For more information, see the Global Health Initiative flyer. 
The Global Health Certificate is 12 credit program that consists of 9 required credits, and 3 credits of electives. It is anticipated that students will take one year (2 semesters plus summer/winter) to complete the certificate. The majority of courses in the Global Health Certificate program are offered in the evenings or as hybrid courses. Additionally, the Global Health Certificate offers its students the opportunity to take global health courses at the Independent University, Bangladesh and Cairo University through global classrooms. Global classrooms are virtual, project-based courses offered in collaboration with partner universities abroad. Students will be able to gain knowledge and collaborate with peers at partner universities to address global problems and design tangible solutions. In addition, students are able to participate in global public health organizations such as Public Health Beyond Borders.    
---
See all program requirements on the UMD Catalog
|  Term  | Course Title  | Credits | Course Description |
| --- | --- | --- | --- |
| Fall (required)  | MIEH 605: Foundations of Global Health  | 3  | Explorations of theoretical frameworks and practical perspectives on issues shaping the global health panorama. Determinants examined through biological and epidemiological; social, cultural and economic; environmental and geographic; multi-section; legal and institutional perspectives with a synopsis of how these issues are addressed by international and community organizations in developing countries. |
| Winter (required)  | MIEH 620: Global Health Communication   and Promotion  | 3  | Critical components involved in developing, implementing, and evaluating health/population promotion and communication interventions. Emphasis is given to various approaches and theories as well as how to incorporate those dimensions into practice. Techniques for developing and evaluating health/population communication strategies that include formative and quantitative research. |
| Spring (required)  | MIEH 610: Global Health Program Planning and Evaluation  | 3  | Development of health program and evaluation plan to address health problems in international settings. Linking a tactical program plan to overall health problems of a nation, including policy issues involved in assessment, budgeting, and evaluation to determine effectiveness. |
| Summer (elective) | MIEH 607: One Health: Food Safety and Security | 3 | This is a collaborative course offered by the University of Maryland and Cairo University in Cairo, Egypt, to investigate One Health and its application to improving international food safety and security. Participants in this global class will learn about One Health and how its application can improve global food safety and security. Students will use One Health principles to ensure food safety and security through a global lens. This project-based class provides excellent opportunities for UMD students to interact and collaborate with students from Cairo University and other Egyptian universities using modern methods of international collaboration tools such as Zoom technology and others. |
Another course may be substituted for MIEH607 to fulfill the elective requirement with advisor approval.
Earning your certificate
This Global Health Certificate is offered to professionals who have earned a bachelor's degree (with a 3.0 GPA) or higher degree. Non-UMD students who would like to pursue the Certificate in Global Health should submit an application through the TerpEngage application portal. Current graduate students within the School of Public Health may enroll in courses that fulfill the requirements of the Certificate in Global Health.
---
See the application requirements for the Global health certificate