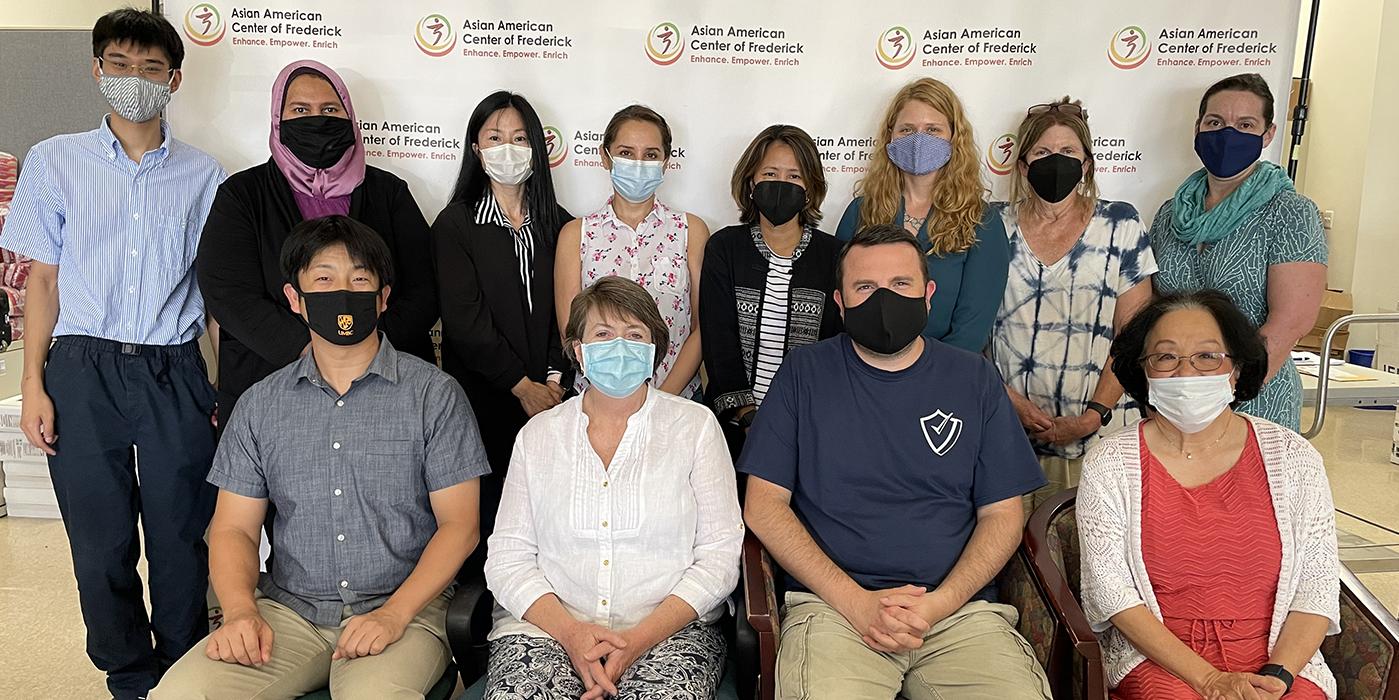 Project Background
The Horowitz Center, Asian American Center of Frederick (AACF), City of Frederick, and Frederick County Health Care Coalition launched Lifting All Voices, a collaboration to improve access to plain language, culturally and linguistically appropriate COVID-19 information. During the two-year project, the team aims to build health literacy capacity for Frederick residents, healthcare providers and community organizations.
The project covers the city of Frederick (Maryland's second largest city) with a focus on residents with Limited English Proficiency and housing and health insurance insecurity. The cultural and language groups served include Spanish, French, Burmese, Vietnamese, Chinese (Mandarin and Cantonese), Russian, Gujarati, Korean, and Urdu. 
Project Goals
Increase the amount of plain language COVID-19 information aligned with residents' preferred language, cultural experiences, and formats and channels

Use information to increase health literacy and COVID-19 vaccination and testing confidence

Increase community health workers' (CHWs) cultural, linguistic, and health literacy skills to help community members get COVID-19 tests and vaccines

Help COVID-19 testing/vaccine providers assess their organizations and implement the National Standards for Culturally and Linguistically Appropriate Services (CLAS) and health literacy best practices
AACF provides CHWs to lend cultural and linguistic expertise to message development and community outreach initiatives. Other organizations, including Frederick Health Hospital and the city's healthcare clinic, provide testing and vaccine services. 
Funding information
The U.S. Department of Health and Human Services provided a grant, Advancing Health Literacy to Enhance Equitable Community Responses to COVID-19, from July 1, 2021 to June 30, 2023.
The Lifting All Voices project is for the Advancing Health Literacy to Enhance Equitable Community Responses to COVID-19 grant to the UMD Horowitz Center for Health Literacy. The project was supported by the U.S. Department of Health and Human Services Office of Minority Health under award number 1 CPIMP211296-01-00. OMH provided 100% of the $1,874, 571 total project costs. The content is solely the responsibility of the Horowitz Center and does not necessarily represent the official views of the Office of Minority Health.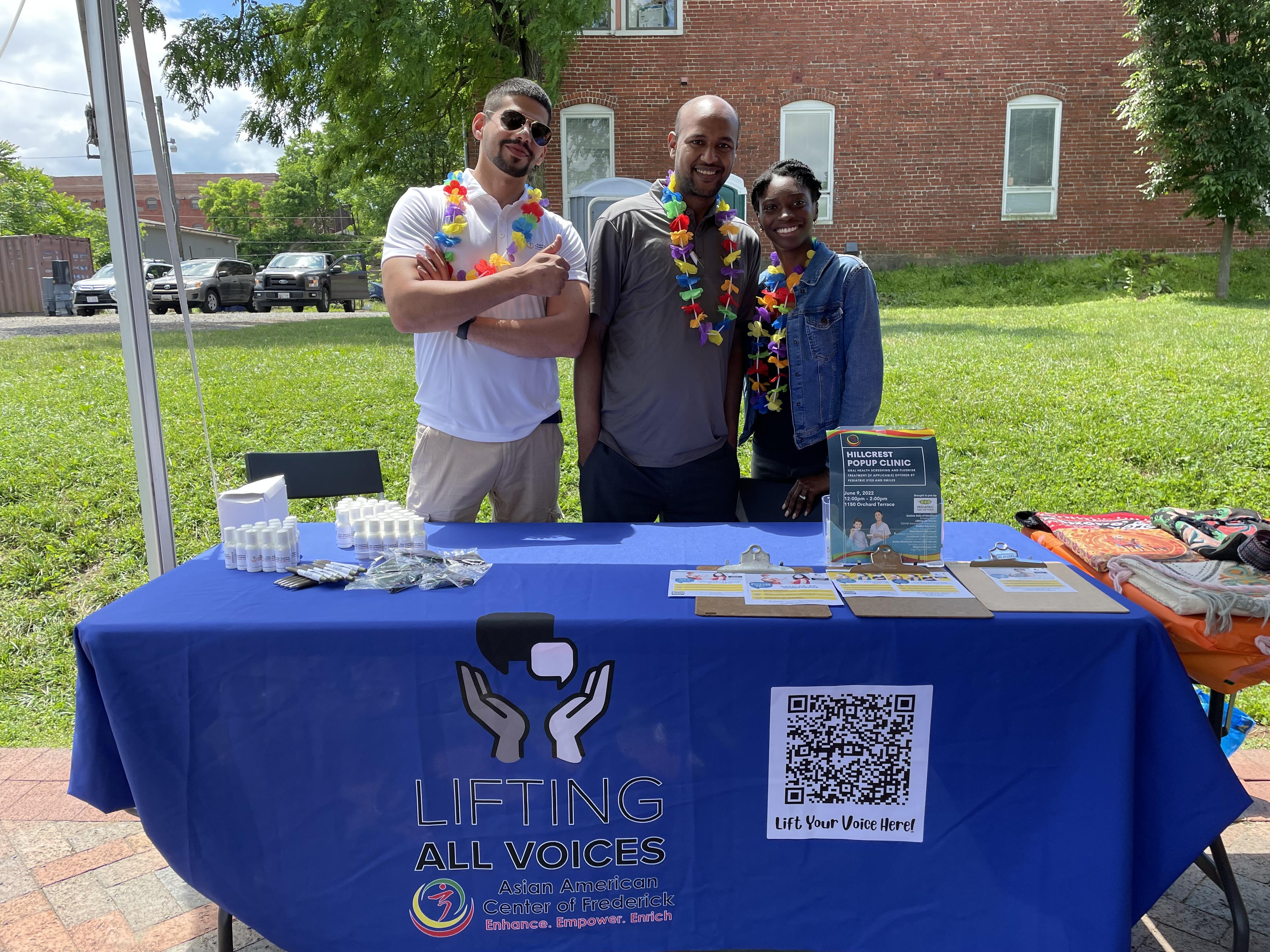 Messaging: The Center team and AACF's CHWs identify community information needs and create or revise materials to address residents' questions and concerns. CHWs test these materials with residents, and the Center team refines materials for community distribution. 
Capacity-Building: The Center team provides health literacy and CLAS training for CHWs and local organizations. The Center team offers organizational health literacy sessions for project partners to identify and respond to health literacy issues. We help partners develop an implementation plan to address the issues.
Outreach: The CHWs and Coalition partners hold and attend events to share COVID-19 information and encourage testing and vaccination.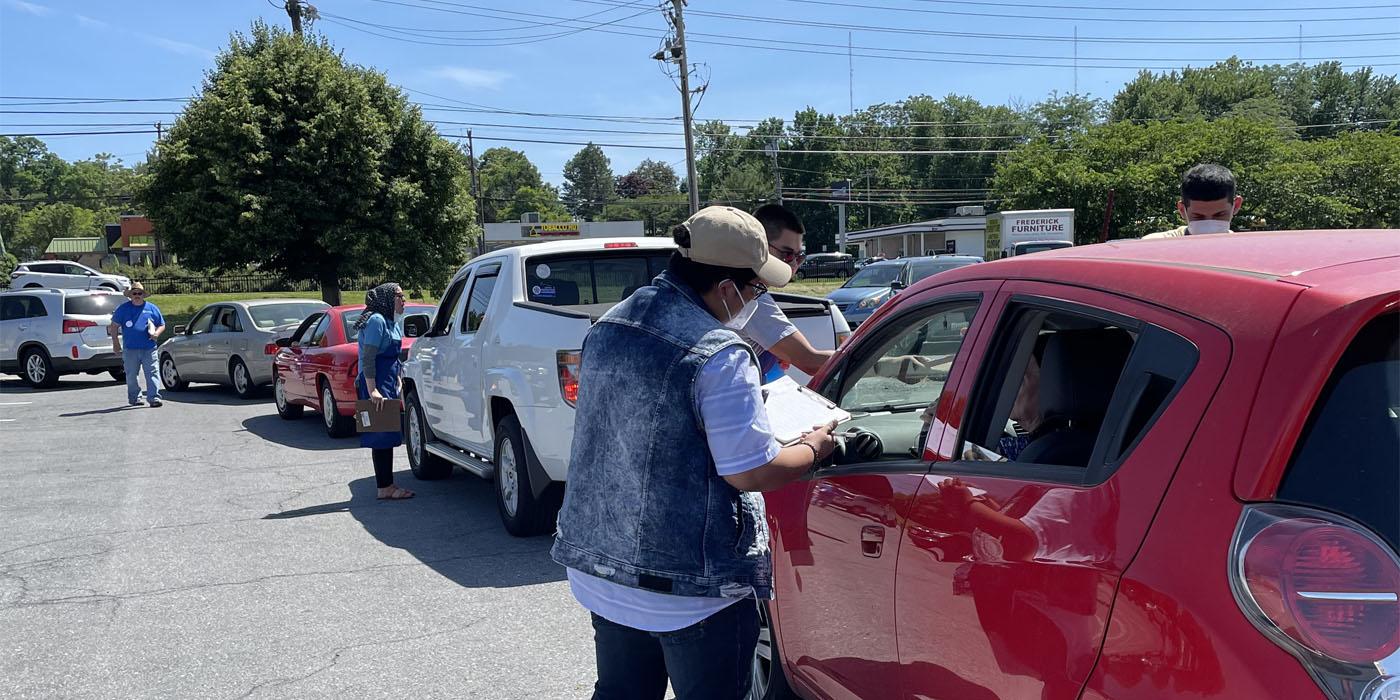 Evaluation
The Center will evaluate throughout the project with qualitative and quantitative measures. 
Examples of what we will collect 
number of materials created and disseminated

number of languages in which materials are created

number of residents with whom CHWs communicate

qualitative data from project partners and Frederick residents about the materials themselves

training session results 

residents' and partners' perceptions of Frederick service providers' health literacy skills and attributes
Project Team
Dr. Cynthia Baur, Horowitz Center Director leads the team. Leah Richey serves as the Project Coordinator, overseeing daily operations and partner collaboration. 
Leah Richey
Leah Richey is a proud graduate of the UMD School of Public Health. She is passionate about providing accurate, accessible, actionable health information, and believes that CHWs are an integral part of an effective public health system.
Katherine Raymond, MSW (she/her)
Katherine is a PhD student and a graduate research assistant in the Center. She leads the development of content for Frederick residents and CHWs. Katherine is passionate about empowering members of the community to gain new knowledge about the benefits of COVID-19 testing and vaccination to safeguard health.
Karla Clara Vega (she/her)
Karla is a MPH student in Behavioral and Community Health, UMD School of Public Health, and a content team member. She is passionate about creating a positive impact in the Frederick community by improving health literacy and COVID-19 vaccination rates. 
Roberta Koomson (she/her)
Roberta is a MPH student in Behavioral and Community Health, UMD School of Public Health, and a content team member. Her interests include promoting health literacy and supporting health communication efforts that increase access to health services and encourage overall well being for individuals of all backgrounds.
Apichaya (Miu) Stieve (She/Her/Hers)
Miu is a certified CHW who serves as a liaison between the Center and AACF. She is interested in increasing health equity and supporting culturally and linguistically appropriate COVID-19 vaccine information to socially vulnerable Frederick residents. Miu earned her AA from Montgomery College and BEd in Psychology  from Thailand. 
Anum Answar Iqbal (She/Her)
Anum is a recent Public Health Science graduate from the UMD School of Public Health. She is excited to be the Project Assistant and looks forward to learning more about health literacy