Across America, COVID-19 vaccines are being widely distributed, but not everyone has equal access to vaccines. CommuniVax is a national effort to understand the needs of Black and Hispanic communities as they navigate the pandemic and envision a brighter future post COVID-19. 
We have interviewed community members, local community leaders, healthcare providers, parents, and public health experts to find out what is happening locally, and what we need to do going forward. 
Below, we have available our published work and reports written by a panel of experts that are part of the larger CommuniVax project. We also have held regular town hall meetings where we provide updates to the COVID-19 pandemic and what is happening on the ground. You can find a link to our videos below. 
We have an exciting update for 2022, the project has recieved a second round of funding to sustain the gains we have made. This new year of the project has been renamed CommuniHealth. The CommuniHealth Team of Prince George's will be focusing on creating two guides. One guide will outline how we created the University of Maryland HAIR (Health Advocates In-reach and Research) Barbershop and Beauty salon program. We will provide practical advise and the philosophy of the program so that communities can replicate it. We will also be producing a guide to public communication in public heath based on our own experiences of the COVID-19 town halls and also The Cutting Edge: All Things Health and Wellness.
Hear the Results
We pulled together everything we heard from our interviews and throughout the community to find out what's going on in Prince George's County and used this information to create the CommuniVax Coalition Prince George's County Local Report.
We will keep listening and thinking about how we can move forward as a community to heal and grow through the adversity the pandemic has wrought. 
We built four core recommendations for going forward, hear about them in our webinar below. To give us feedback on these recommendations, please use this survey: go.umd.edu/CMVeval
Want to do your own workshop? 
We had the opportunity to work with Bridgeable, a Human Centered Design Company, who created a step by step guide to putting together your own workshop to understand inequities in your community.
You can use this template to spark conversations about local issues and identity the roadblocks to health in your neighborhood.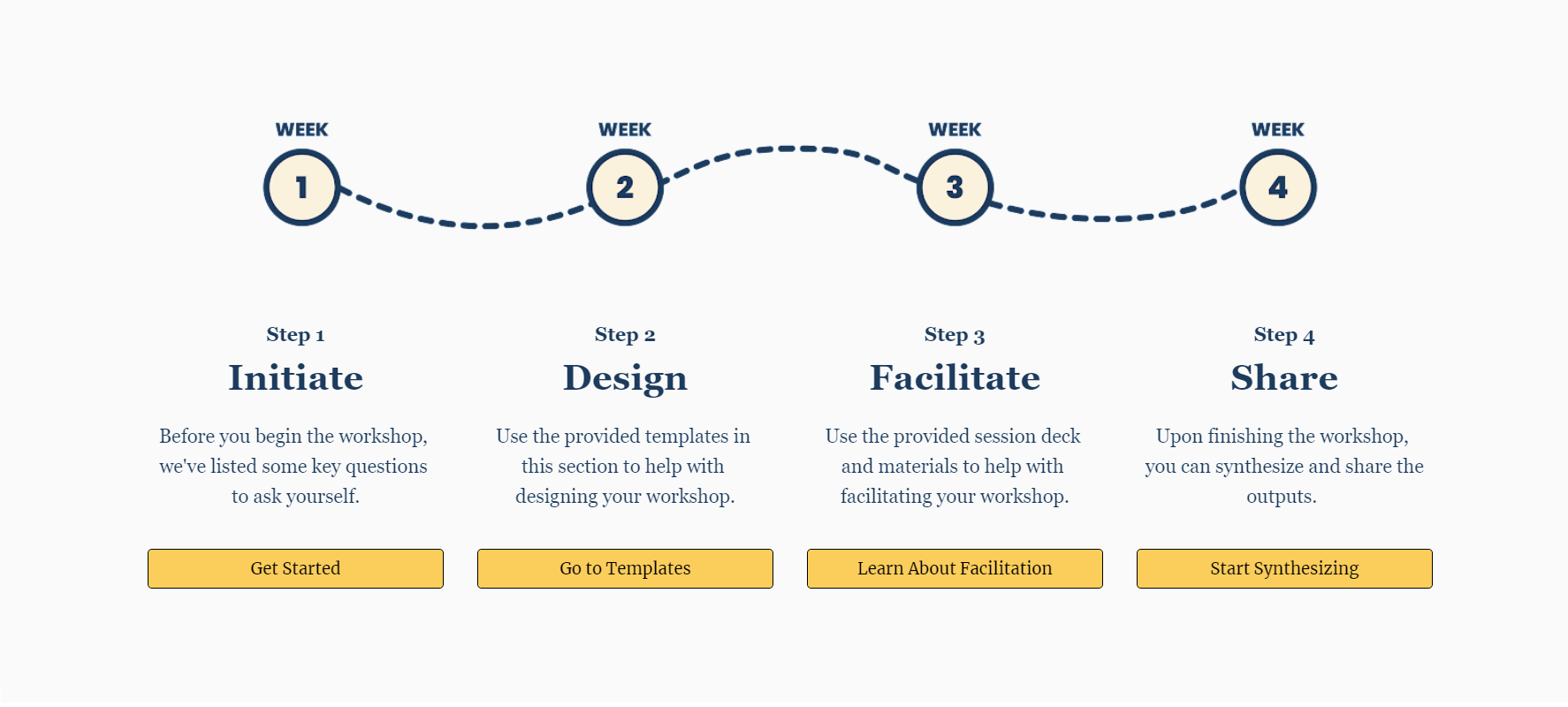 During the pandemic, new exciting health programs were developed to address food, housing, education, and vaccination. Going forward toward post-pandemic recovery, what solutions should we keep going in our community, and where do we still need to build new solutions?