Public Health Science majors have access to a number of resources and opportunities to enhance and support your academic, co-curricular, and career goals. 
Student Success 
PHSC Active Learning Beyond the Classroom
Are you trying to figure out where you fit into the field of public health and/or how to gain the skills you need to be career-ready? In this session, we'll explore top career paths for PHSC students, as well as avenues to get plugged into internships, research, and other experiential learning opportunities on & off campus. 
Hosted October 17th, 2023 
Coffee, Croissants, and Careers
Join the PHSC Team and campus partners to learn what you can do with a Public Health Science degree! Coffee and croissants will be served.  Please RSVP below for an accurate count. 
Grad School Panel: Talk with PHSC alum currently in the program!
Interested in learning more about UMD's Master's of Public Health Program? Join us for a Grad School Panel with students currently in the program! 
Public Health Science majors are encouraged to explore career paths and graduate study through events sponsored by these campus partners:
Look for workshops, panels, fairs & networking events throughout the semester.
Save the date for these additional Fall 2023 events: 
View past Industry Panel event videos (including environmental justice and allied health)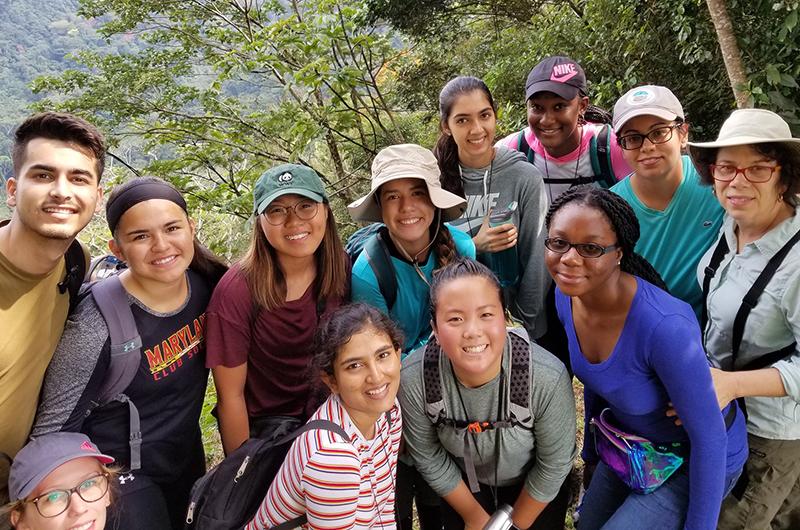 As a Public Health Science major, there are a number of ways you can enrich your academic experience, have fun, make friends, and build skills that employers and graduate schools seek.
See below for more ways to practice what you learn in the Public Health Science classroom.