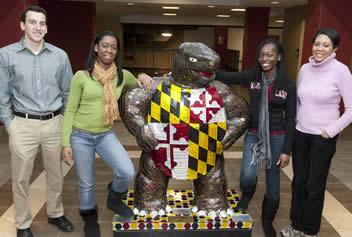 Discovery & Dissemination
The mission of the Black Families Research group is to conduct high quality research on African American families and disseminate research findings to scholarly, policy, and lay outlets.

Training
We train undergraduate students in the use of culturally relevant research methods, expose students to research activities that will be relevant to and enhance competitiveness for graduate school, and teach them how to be critical consumers of research on ethnic minority families.

Graduate students learn and utilize culturally relevant research methods, equipping them with the skills necessary to design and execute family research studies with ethnic minority populations; they are trained in writing for scholarly publications and equipped with the skills needed to be competitive in academic and private sector job markets.

Mentoring
The research group maximizes the potential of students at all levels of training by "meeting students where they are," and providing them with opportunities to build on existing strengths and competencies in addition to developing new research skills incrementally through exposure to more complex research activities.