Our Core Faculty and Staff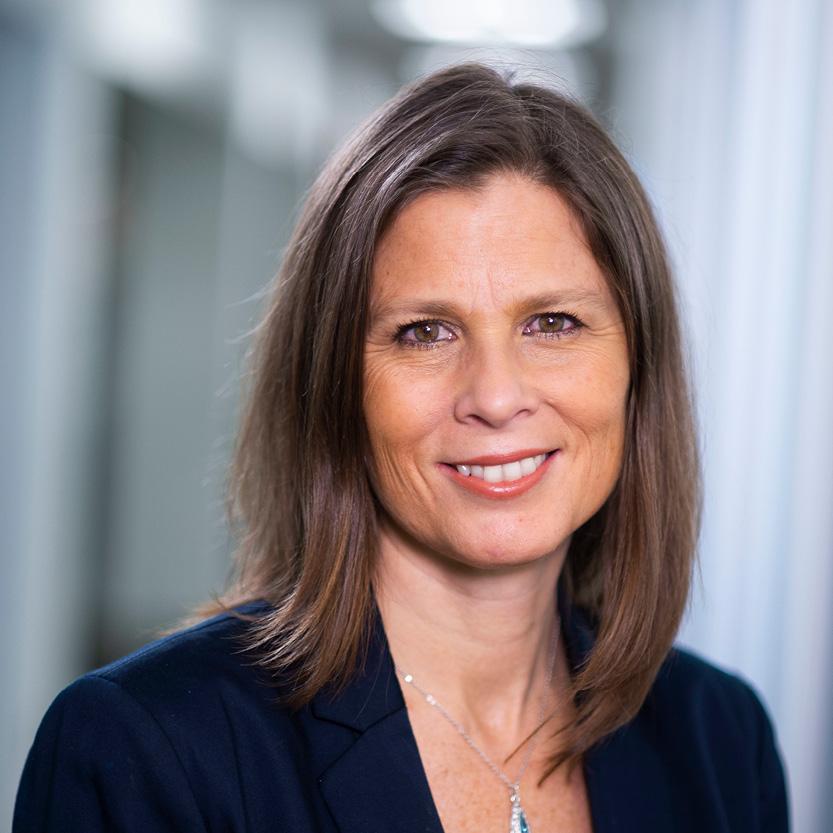 Mariana K. Falconier
Associate Professor, Family Science
Director, Couple and Family Therapy Master's Program
Affiliated Faculty and Joint Appointments
George Askew, Professor of the Practice, Family Science
George L. Askew, MD, FAAP is the Deputy Chief Administrative Officer for Health, Human Services and Education for Prince George's County, Maryland. He is responsible for oversight of the county's Health Department, Department of Family Services, Department of Social Services, and the liaison relationships to the public schools, library system, and community college. He is former Deputy Commissioner of Health in the New York City Department of Health and Mental Hygiene where he was responsible for overseeing and managing the Division of Family and Child Health. Prior to that, he was appointed by the Obama Administration to serve as the first Chief Medical Officer for the Administration for Children and Families at the U.S. Department of Health and Human Services. Dr. Askew was born and raised in inner-city Cleveland, Ohio. He earned a BA in Psychology and Social Relations at Harvard University, is a graduate of the Case Western Reserve School of Medicine, and a member of the Centers for Disease Control and Prevention's Class of 1992 Epidemic Intelligence Service, also known as the "Disease Detectives."
Contact: glaskew1@co.pg.md.us
Matthew Rodriguez is a Family Science doctoral student who is passionate about researching ethnic minority men and their families. He is a research assistant for the Padres Preparados, Jóvenes Saludables Latinx obesity prevention program and also the Black Men's Health UMD study. Matt is also a teaching assistant for the FMSC190 Man Up! undergraduate course. Prior to his studies, Matt was a professional web developer and currently uses his coding skills to create mobile health apps. He was recently elected as the American Public Health Association's (APHA) Health Informatics Information Technology Student Liaison and actively supports the National Council on Family Relations' Men in Families focus group. Feel free to contact Matt on Twitter @MattR_Rodriguez.
Deborah Quint Shelef is a PhD candidate in Maternal and Child Health. Her research focuses on risk and resilience factors for women's and children's health, and on strategies to improve health outcomes across the lifespan. Her recent projects have focused on women's mental health, prenatal and postpartum support, infant mortality, and parental stress. Previously, Debbie worked at Children's National Hospital, where she spent 15 years as the program director of IMPACT DC ("Improving Pediatric Asthma Care in the District of Columbia"). She studied anthropology at Harvard and received an MPH from the Johns Hopkins Bloomberg School of Public Health. Debbie teaches FMSC332 Children in Families and was a teaching assistant for FMSC310 Maternal, Child and Family Health and FMSC302 Research Methods in Family Science.
Izidora (Izzie) Skračić is a doctoral candidate in Maternal and Child Health, whose research focuses on sexual and reproductive health. As a member of the evaluation team of the Delaware Contraceptive Access Now initiative, her dissertation explores various facets of access to contraception. Additionally, Izidora teaches FMSC381 Poverty, Affluence, and Families, which aligns with her passion for issues of equality and equity. She recently completed an externship with the D.C.-based National Academy of Social Insurance, resulting in a report on accessing long-term care through Medicaid. Prior to coming to the University of Maryland, Izidora worked at the European Parliament in Brussels and managed a research study about HIV-positive adolescents in South Africa. Feel free to contact her on Twitter at @IzidoraSkracic.
Natasha Williams is a Chicago-based doctoral candidate in Family Science whose research focuses on the mental health of LGBTQ+ people. Specifically, she explores mental health disparities at the intersection of sexual identity and race as well as factors that influence access to affirming mental health care. Natasha is an investigator in the UMD Prevention Research Center and Dr. Jessica Fish's SOGI Health Lab. She also works as a Research and Evaluation Associate at Sharp Insight and is a licensed marriage and family therapist. Since 2013, she has been the TA or instructor of record for courses in statistics; families, poverty, and affluence; human sexuality; and behavior disorders. She holds an M.S. from Purdue University Northwest and a B.S. from Florida State University. Twitter: @Atakigo will22@terpmail.umd.edu  
Sabrina Alimi is from Gaithersburg, MD. She attended The University of Maryland where she received her Bachelor's degree in Family Science. While working toward her degree, Sabrina also interned at the Montgomery County Coalition for the Homeless, where she assisted faculty in onsite case management. She worked directly with residents of MCCH housing, assisted supervisors with case summaries, as well as organized group-work activities with the residents. Through her internship, she was able to gain a deeper understanding and knowledge of how economic circumstances affect families and how beneficial these programs are to them. Along with interning at MCCH and studying at the University of Maryland, Sabrina also worked as a child caregiver and worked part-time as a restaurant server. Her outside interests include interior decorating, biking, hiking, simulation gaming, and spending time with friends and family.    

Neha Asif is from Dallas, Texas. She graduated from the University of Texas at Dallas with a double major in Psychology and Child Learning Development with a minor in Biology. As an undergraduate, she worked with many organizations with a focus on child development. She worked 3 years as a tutor, teaching children from K to 8th grade Math, Reading, and Writing skills and implementing behavioral management programs for children. She also worked in research focusing on couple conflict resolution, which sparked her interest in Couple and Family Therapy. Neha's research interests include child cognitive and behavioral development, inter-generational relationships within immigrant families, couple conflict management, and parent-child attachment. In her free time, Neha likes to watch movies, read, and play board games with family and friends.    
Naz Aydin is from Istanbul, Turkey. She graduated with a Bachelor of Arts in Psychology from Koc University. As an undergraduate, Naz was interested in research, social justice and child advocacy. Alongside working as a research assistant, she volunteered with the MAYA Foundation, where she worked closely with Syrian refugee children and assisted therapists in group therapy for kids with trauma. Naz also worked as a project team member in child advocacy projects and coordinator of Youth Volunteers Club for YORET Foundation. Most recently, she was the project coordinator of a funded child participation project with high school and middle school students.  Her research interests include primarily working with children and families, trauma, and immigrant populations. Outside of work, Naz is a certified dance instructor. Her hobbies include dancing, watching movies and traveling.    

Sabrina Cermeno is a DC native. She graduated with a Bachelor of Science in Family Science from the University of Maryland, College Park. During her time as an undergraduate, Sabrina interned at A Wider Circle, where she assisted clients with a variety of adversities by providing need-based items and psychosocial support. She also spent time as a family law research assistant, focusing on the effects of Trump's zero-tolerance policy on immigrant families. Over the summer, Sabrina interned at The Children's Inn at NIH where she assisted in operating different therapeutic, recreational, educational programs and activities for families going through treatment. Sabrina's research interests include parent-child relationships in Hispanic/Latino families as well as mental health issues surrounding immigrant communities in the US. Sabrina's hobbies include watching documentaries, traveling, dancing with friends, and playing with her dog.    

Regi Corbie is from Baltimore, MD. He graduated from Towson University with a Bachelor's in Electronic Media & Film. After completing his undergraduate degree, Regi worked as a business development director for an architecture firm. Ardent for a greater purpose, Regi began to think about the ways in which he wanted to impact his community. Motivated by the lack of diverse mental health resources in the area, he co-founded the Pride Center of Maryland's Coming Out Support Group in Baltimore City— a free, monthly resource for LGBTQIA+ individuals, providing support to those navigating the coming out process. He is also a repeat panelist invited to speak and answer questions, from Graduate students and faculty of the School of Social Work, regarding experiences and areas of improvement for mental healthcare in the LGBTQIA+ community. Regi's experience running the support group inspired him to become a therapist so he can continue to serve and advocate for individuals and families in underrepresented communities. In his spare time, Regi enjoys cooking, watching films with his wife, and traveling.    

Christopher Erb grew up in the Pocono Mountains of Pennsylvania and moved to Brunswick County, North Carolina in high school. He attended the North Carolina School of Science and Mathematics in Durham, before receiving a B.A. in Psychology and Communications from the University of North Carolina at Chapel Hill. After obtaining his undergraduate degree, Chris spent some time working in the film industry in Los Angeles, acting as a personal script consultant to an A-list film director. Chris has worked as a certified personal trainer and Precision Nutrition coach before moving back east to become a therapist. His outside interests include strength training, screenwriting, rock climbing, and mindfulness meditation.    

Camila Escamile is from Fairfax, Virginia. She earned her B.S in Psychology from Bowie State University in 2020. As an undergraduate, Camila joined project RISE and conducted research that explored factors that impact college students' attitudes, beliefs, and experiences related to public speaking. She interned at Bowie State University's Counseling Service department and became an assistant freshman counselor. Camila enjoyed facilitating freshman interviews that exhibited incoming students' emotional and physical well beings as they transitioned into college. Her research interest includes machismo and family dynamics in Latinx culture. During her free time, Camila likes to go on long car rides, watch movies, and walk her dog, Peluche.    

Ioanna Galani is originally from Athens, Greece. She graduated from the University of Maryland, College Park with a Bachelor of Arts in Psychology and a minor in Rhetoric. As an undergraduate, she has worked as a research assistant in the Culture Lab at the University of Maryland, College Park where she helped to investigate the impact of perceptions of immigrants, threats, and desire for stronger social norms. She was also a volunteer coach at the Girls on the Run program at the Fallsmead Elementary school in Rockville, Maryland where she was coaching girls from 3rd to 6th grade to prepare them to run a 5k running event. After graduating, Ioanna worked as a Student Services Manager at English Now! and Student Advisor at the Washington Center for International Education where she co-created different mental health programs, including a support group for international students and their families to talk about strategies for managing stressors and insight into the acculturation process. Ioanna's research interests include couples and families who experience rare diseases, loss/grief, intimate partner violence, couple conflict management, parent-child attachment, and acculturation process stressors. Ioanna enjoys playing volleyball, running, traveling around the world, and hosting social events with friends.
Tamara Hull lives in Silver Spring. Tamara views her participation in the CFT program as an opportunity to experience her fullest potential while being of the greatest service to others. Tamara earned a Bachelor of Chemical Engineering degree from the University of Delaware (Newark, Delaware), and her formative professional career was spent in Engineering Research and Development and Sales Account Executive roles for a Fortune 50 company. Tamara has since devoted countless hours working and volunteering in non-profit organizations - including serving as Central Maryland District President of an international women's organization addressing social justice issues that disproportionately impact women, youth and children; and as the leader for a faith-based group cultivating strong relationships across racial divides. The intersection of personal growth, talent for peer coaching, family leadership roles, witness to the impact family dynamics have on life's trajectory, and experience with the value of therapy at critical life junctures are factors leading to Tamara's professional pursuit of her passion to help families thrive. Tamara enjoys singing, photography, Bible study, beach-going and organizing events that create joyful connections among family and friends.
Masha (Maria) Karteshev was born in Russia and moved to Israel at the age of seven. She earned a B.A. in psychology and education from the Hebrew University in Jerusalem, and her Masters in clinical child psychology at The Academic College of Tel Aviv-Yaffo. Masha practiced psychology in the Israeli public healthcare system and volunteered as a psychologist with Physicians for Human Rights in Israel helping refugees. She has been involved in research since her days as an undergraduate and her research interests include emotion regulation, attachment, culture and social location. In her free time, she volunteers as an art representative in the Smithsonian Institute in Washington D.C, practicing art through various mediums, enjoys drag art, traveling and wallowing in relaxation.

Samin Panahi is originally from Iran and moved to the U.S. in high school. She graduated with a Bachelor of Science in Psychology from the University of Maryland, Baltimore County. As an undergraduate, she was involved in various research projects, with a focus on qualitative research. Most recently, she completed her post-bac fellowship at the National Institutes of Health, where she worked at the Pain and Palliative Care Service. She has been on several research projects and a contributing author on several papers. While there, she shadowed both individual and group sessions with a diverse patient population including seriously ill and individuals with alcoholism. Additionally, she ran supervised mindfulness-related groups for both employees and patients. Her research interests include exploring the trauma of chronic or life-threatening illnesses, its management, and various coping skills. In her free time, she enjoys learning the etymology of words in different languages, reading Dostoevsky's novels, painting with bright colors, meditating, and playing with her cat. 

Ann Pham graduated from the University of Maryland, College Park with a Bachelor of Science in Family Science. As an undergraduate, she interned at the TOGETHER Program, a research project between UMD and VT that provides free workshops to couples focusing on relationships and financial education. After earning her bachelor's, she was employed by Family Services Inc, part of the Sheppard Pratt Health System, and continued on as a case manager with the TOGETHER program. She has helped over 150 couples by providing local resources such as employment opportunities, financial education, and couple's counseling. She is also a youth leader at her local parish and trains youth to become well-rounded individuals in society through faith-based practices. Her research interest includes the mental health of Asian American adolescents and families. In her free time, Ann enjoys making arts and crafts projects, learning about space exploration, and traveling to eat.

Claudia Roberts is from Chicago, Illinois. She graduated from the University of Illinois at Urbana-Champaign with a major in Human Development and Family Studies. Claudia was a Ronald E. Mcnair Scholar and conducted research titled Black mother's Relationships in Coping with Role Strain. She also worked in research pertaining to trauma and resiliency. She took this interest abroad and was granted the opportunity to work with children at The Red Cross War Memorial Children's Hospital in Cape Town, South Africa. Most recently, Claudia contributed to the development and opening of a community wellness center through the STEM-Illinois initiative. During her undergraduate career, she worked directly with youth in Chicago Public Schools providing academic support and college application guidance. She also served as a teacher assistant for preschool-age children helping to support child development in the classroom setting. Claudia's research interests include family relationships, trauma, and resiliency, and the effects of chronic stress on minority groups over the life course. In her free time, she enjoys traveling, making candles, and spending time with her dog.

Salwa Shan was born and raised in Maryland. She graduated with a dual degree from the University of Maryland, College Park in Biology and Secondary Education, along with an Honors Citation upon completion of the Gemstone Program. Throughout her time in college, she participated in a variety of research on campus and at Fort Detrick. After graduating, she served as a High School Science teacher in Prince George's County Public Schools for 3 years. Salwa has been involved in a number of nonprofit and service organizations in her local community and has a passion for mentorship and social justice. Her research interests include adolescents in minority families, immigrant families, resilience in marginalized youth, and adolescent identity formation, especially in Muslim Americans. In her free time, Salwa enjoys painting, running, cooking (and eating) East Asian cuisine, and spending time with her family and friends.

Emely Taveras is from Raleigh, NC. She graduated from the University of North Carolina at Greensboro with a B.S. in Human Development and Family Studies and minored in Psychology and Women and Gender Studies. As an undergraduate Emely interned at Act Together- Youth Focus Inc. in Greensboro NC, an emergency housing facility for at-risk youth who have run away, are experiencing a family crisis, and or are victims of abuse or neglect. There Emely provided direct client services to youth in an emergency crisis shelter setting; while also encouraging youth to plan, set, and achieve their personal goals. She also worked as an undergraduate research assistant on research focusing on parenting practices in Latinx families and levels of parental guidance and intrusiveness. Further exploring how parenting practices should be conceptualized and measured in Latinx families in contrast to the majority of findings in the literature that have used parenting dimensions developed using White, middle-class family values. Emely's current research interests include mental health disparities in minority families, especially in Afro-Latinx communities, intergenerational trauma, and the effects of colorism within BIPOC communities. Outside of school, Emely enjoys going on hikes, exploring new places, trying new foods, painting, and spending time with friends and family. 

Mason Troupe is from Tampa, FL. He earned his bachelor's degree studying philosophy at St. John's College in Annapolis, MD. Some of his areas of interest are somatic psychology, trauma work, holistic medicine, Islamic psychology, and adult ADHD. In his free time, he enjoys traveling abroad, reading the works of Sufis and Platonists, and discussing philosophy. His favorite novel is The Brothers Karamazov.
    
Alexandra Simione is originally from Marlboro, New Jersey. She graduated with a Bachelor's and Master of Accountancy from The George Washington University. She worked as an auditor with PwC, where she spent time as a Corporate Responsibility Fellow volunteering with the Capital Area Food Bank, Wreaths Across America and the Red Cross. She looks forward to the new volunteering opportunities at UMD. Alexandra continues to work as a treasurer for a nonprofit organization benefiting undergraduate musicians. Her current CFT research interests include open/polyamorous, LGBTQIA+, and alternative lifestyle couples. Alexandra's hobbies include hosting social events with friends, going to DC area museums, trying new restaurants and reading romance novels.

September Stahly graduated from St. John's College in Annapolis, MD in 2009 where she earned her Bachelor's degree in Philosophy. September currently coaches couples with a desire to deepen their relationship through the national organization, Couples Coaching Couples. She obtained Level 1 Gottman Couples Therapy Training. Prior to attending UMD, September was a consultant to therapists transitioning from private practice to running a group practice. September's research interests include families with teens who struggle with eating disorders as well as adoptive families. Inspired by being a yoga instructor, she also has an interest in the mind-body connection. September is an avid reader, though her focus has shifted from philosophers such as Kierkegaard and Kant to the likes of Sarah J Maas. In her free time, she enjoys traveling abroad with her husband, playing with her dogs, and beekeeping.
Katherine Tomlinson (Tee) (she/her/hers) earned undergraduate degrees in Intercultural Studies and Sociology. After graduating, she worked for a few years as a teacher and home visitor in programs focused on strengthening underserved families. Tee currently works as a Research Assistant in the Center for Early Childhood Education and Intervention and in the SOGI Health Lab at UMD. Her research interests broadly include family functioning, identity development, poverty and health, and play therapy. Outside of work and school, Tee enjoys reading, textile arts, and all things outdoors.
Amanda Wiggins is from Annapolis, Maryland. She graduated from the University of Arizona with a B.A. in Psychology and a minor in Intercultural Studies. While there she was involved in multiple research projects in the Child Cognition Lab and the Psychology, Policy and Law Lab, examining risk and protective factors of families that return to the child welfare system. She also interned at the non-profit community centers TRAK: the Therapeutic Ranch for Animals and Kids, and the Divorce Recovery Inc., in Tucson, Arizona. Additionally, she spent a summer working as a research assistant in UMD's Child Stress and Emotions Lab, working on the Preschool Emotions Project (PEP) and the Supporting Parent to Affirm Their Children's Experiences of Sexuality (SPACES) study. Outside of school, Amanda loves cooking, eating, being outdoors, and spending time with friends, family, and her pets.